Flip or Flop Star Tarek El Moussa - How Much is the Reality Star's Net Worth?
Published Sat Dec 28 2019 By Travis
It was a life of humble beginning for Tarek El Moussa, who wanted to make it big in the world but could not figure out how exactly he was supposed to do it. After finishing education, the bills piled up, and he needed to get himself out of the red and into the black. The only way to do it was through work, he wasn't from a wealthy family, and he managed it all through sheer determination and hard work, which allowed him to generate his lavish net worth.
Tarek El-Moussa started out in the realtor business from a pretty young age. He was only 21 when he got his realtor license, and with no previous experience in the field of real estate buying and selling, the reality star started out in his journey. Tarek was broke at the time; he was living off his minimal learning with no real house or apartment to speak of.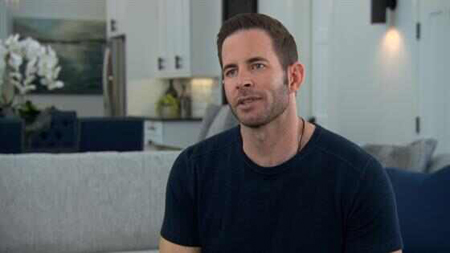 Tarek El Moussa is a reality star who made his career in the real estate business.
Source: E! News
But after hard work, he managed to get himself out of his slump, and by his 22nd birthday, Tarek was living in a million-dollar house. He also later started a business with his wife, and their appearance on HGTV surely made them a lot of money. So, let's do a deep dive into the earnings of the reality star and Tarek El-Moussa net worth.
Humble Beginnings – Going from 0 to $120,000 Earner in Three Months
After getting his realtor license, Tarek started the tedious process of getting people to buy properties. The whole thing was not going well for the 21-year-old realtor as he explained on his Instagram page, he wanted to quit. But Tarek persevered and after hearing about expired listings where unsold properties go back in the market again or the seller can choose a new realtor to represent his/her property.
Tarek gave himself a three-month ultimatum to try and figure out the expired listing, and as the time went by, he made $120,000 in commissions from his work. He realized this was the work for him, and five months later, he put down the money for a $1 million house. This was the message from Tarek to everyone else, do not get deterred by failure, move forward, and the path to success will show itself.
Meeting Christina Haas – Getting Married and Rising to Fame with HGTV Flip or Flop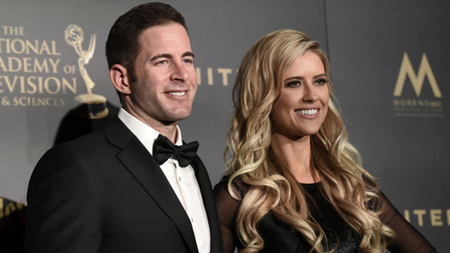 Tarek El Moussa and Christina Anstead became famous after their HGTV show.
Source: People
Tarek El Moussa met Christina Haas, who was also in the business of flipping houses, and after they were married in 2009, the couple started to work together. Tarek got one of his friends to film the couple flipping houses, and this resulted in HGTV hiring the couple to host their reality show 'Flip or Flop.'
At the beginning of the show, the couple was paid $10,000 per episode, and the amount rose after the first season was a massive success. The couple started to earn around $50,000 per episode each after the subsequent shows were also successful. The couple was also making boatloads of money flipping houses, from the first time they flipped a house the couple made about $34,000 in profit, and this was back in 2010.
Tarek El Moussa Divorce Settlement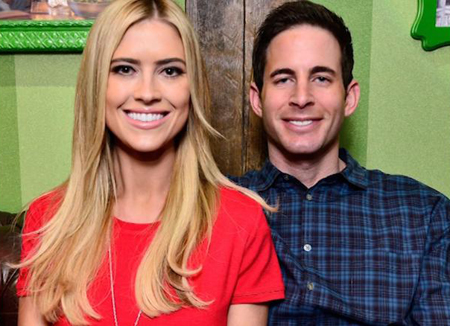 Tarek El Moussa and Christina Anstead got divorced in 2018.
Source: Instagram
In 2016 the police were called to the house of Christina and Tarek when after a verbal altercation between the couple Tarek reportedly fled from the house holding a gun, and he was allegedly suicidal. The suicidal claim was later refuted, but the couple started living separately than on.
Tarek El Moussa and Christina got divorced in January of 2018, and they will still hos their collective shows together while their separate shows on HGTV will go on without the couple's interference. Their company together was also dissolved, and the house they shared, which cost the couple $1.5 million to buy, was sold for $3 million with the money being used in the divorce settlement.
Also Read: Christina Anstead and Ant Anstead Celebrate the First Marriage Anniversary
The couple still sees each other as they share two kids together, but Christina is currently with her new husband, Ant Anstead, and Tarek is in a relationship with Heather Rae Young. Though the exact amount of the divorce settlement is unclear, according to multiple sources, the couple shared a net worth close to $4.1 million, so it was definitely a hefty sum.
Tarek El Moussa Net Worth
Tarek El Moussa with Heather Rae Young and his children.
Source: Instagram
Tarek is not done with HGTV, the cash cow series 'Flip or Flop' is returning for another season while Tarek is hosting two more shows on the show. Along with other business ventures, the life of Tarek El Moussa is better than ever.
The reality star recently bought a $2.28 million house and also gifted his nanny a brand new Lexus. So, business is booming, and according to multiple sources, the net worth of Tarek El Moussa is in the range of about $6 million.
Also Read: Lizzo Net Worth - The Complete Breakdown
Before you leave, make sure to visit Glamour Fame to be in the know of all the happenings in the world of show business.
-->