Who is Florian Munteanu's Wife? Learn About His Married Life Here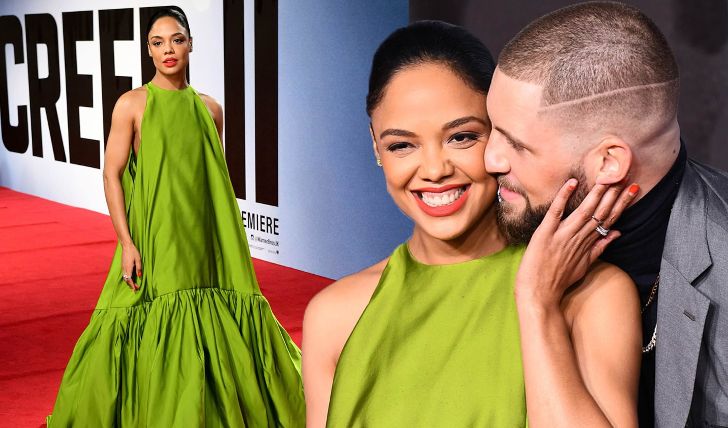 Is Florian Munteanu Married or Dating in 2021? Learn the Complete Details of the Actor's Love Life!
Florian Munteanu is a German-Romanian actor, boxer, and fitness model. Born to athletic parents, Munteanu inherited his passion for fitness and boxing from his father. Graduating from Mittweida University, he went onto merge his love for fitness with acting.
Also known as Big Nasty because of his 6.4 feet tall and shredded built, Florian is an up-and-coming face in Hollywood. Given his rookie status, Munteanu hasn't had a starring role. In fact, he has appeared in only two movies so far. But the actor has landed roles in big projects this year, one in Marvel's upcoming movie.
Florian Munteanu's Relationship Status!
Munteanu has become a sex symbol and a new heartthrob in a short span of time, thanks to his insane energy and majestic persona off-screen. Florian boasts striking 508k followers on Instagram, and he has been using the platform for mostly self-promotion.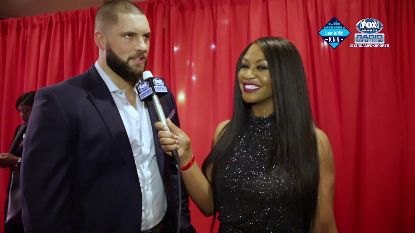 Florian Munteanu's love life is inactive at present.
Photo Source: Blogo Graph
And his romantic life or even hints of it remains completely absent on the platform. Munteanu hasn't revealed his lady love to his fans, nor has there been any dating rumors of the actor in the past. Hence, Munteanu's relationship status in 2021 is single, but the possibility of the actor dating secretly can't be ruled out either.
Check Out: Who is Simu Liu's Girlfriend in 2021? Learn About His Relationship Status Here
Munteanu being completely reticent about his love life isn't working in his favor. The actor attracted gay allegations a while ago, but even the gossips haven't brought any change in his attitude. Munteanu continues refraining from addressing the allegations and is rolling in his own lane. He is currently filming for the awaited upcoming, Borderlands.
Munteanu's Career Highlights & More!
Munteanu's life may be deprived of romance, but the actor's family-of-three has got his back. Born in a family of fitness enthusiasts, Florian shares that his parents and his younger brother inspired him to do better each day. In a post dedicated to his parents, Florian writes, "Everything I do, I do for them."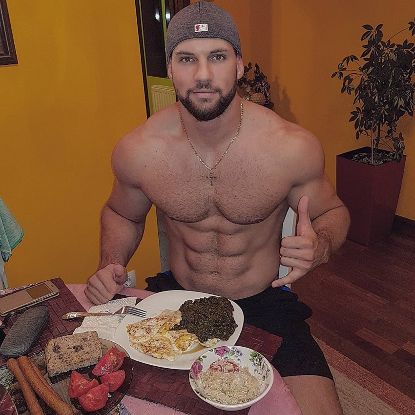 Munteanu rose to fame from the short film Bogat in 2016 to a Marvel movie in 2021.
Photo Source: Greatest Physique
With a net worth of $1.5 million, Munteanu has come a long way since he made his acting debut in a short German film called Bogat in 2016. He later experienced smooth fame with Creed II - Rocky's Legacy and that's when his acting career began thriving. The role reportedly came to him as Munteanu won over Sylvester Stallone, who thought Florian was a rare and complete package.
Don't Miss: Who is Robert Aramayo's Wife? Learn About His Married Life Here
The German actor garnered positive reviews for his role as Viktor Drago, but Florian's hard work and determination for the role was what won people's hearts; Munteanu had to drop a lot of weight for the role to appear physically on par with his co-star, Michael B. Jordan precisely. Munteanu is beyond thrilled to star in his two upcoming.
Look forward to Munteanu flaunt his martial art skills in the upcoming Marvel movie.
Photo source: Pinterest
Set to star in Shang-Chi and the Legend of the Ten Rings, Florian will be flaunting his martial art skills as Razor First. But for the 31-year-old actor, his role, Krieg, in the upcoming Borderlands remains a bigger project. Starring alongside him in the movie are Kevin Harts, Cate Blanchett, Jamie Lee Curtis, and more.
For more information and news on your favorite stars, stay connected to Glamour Fame.
-->