George Clooney's Sister: Adelia Clooney's Life Beyond the Limelight
Fame can be achieved through diverse avenues, and having a connection to a celebrity can undoubtedly expedite the journey. However, Adelia Clooney, also known as Ada, is a name that might not ring a bell for most.
Her claim to fame stems from being the older sister of the renowned George Clooney. In contrast to her famous sibling, Adelia has pursued a career as an accountant.
Exchanged Wedding Vows With Husband, Norman Zeidler
Adelia Clooney, also known as Adelia Zeidler, became a widow following the tragic passing of her husband in 2004. Her late husband, Norman Zeidler, was not only an artist but also a US Army Captain who dedicated eight years of service as an officer with the Indiana National Guard.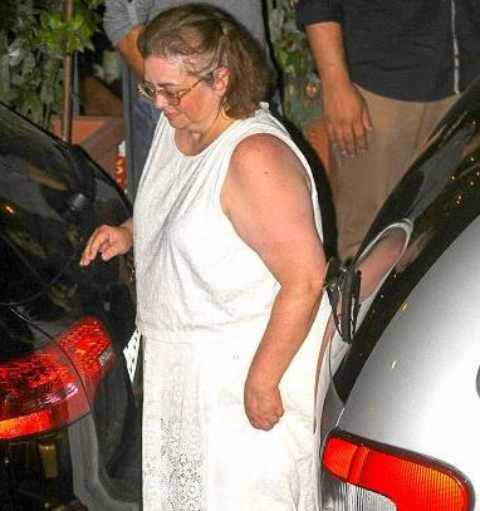 Adelia and Norman embarked on their journey of matrimony on March 14, 1987, in an intimate and private ceremony. Their wedding day was graced by the presence of close family members and friends, marking the culmination of a relationship that had seen them dating on a few occasions before taking this significant step.
How Many Kids Does, Adelia Clooney Have?
During their marriage, Adelia and Norman were blessed with two wonderful children: a son named Nicholas Zeidler and a daughter named Allison Zeidler. Their 17 years together were marked by happiness and without any significant issues until Norman's untimely passing.
Since that difficult time, Adelia Clooney has displayed unwavering dedication as a single mother, nurturing and raising her two children. She currently resides in Augusta County, Virginia, USA, alongside her son and daughter.
Additionally, she shares a profound bond with her brother George, who provides invaluable support and assistance in times of need.
Husband, Norman Zeidler Died in 2004
Sadly, Adelia Clooney's husband, Norman Zeidler, has been gone for more than 16 years now. Norman's passing marked a significant turning point in Adelia's once-stable family life, leading to challenging times.
Norman's life was tragically cut short on October 11, 2004, when he suffered a fatal heart attack. He was in his early 50s at the time of his passing.
Raised in Latonia, Norman completed his education at Beechwood High School. After dedicating several years to military service, he pursued further studies at Northern Kentucky University.
Know About Her Brother, George Clooney Love Life
George Clooney had a colorful dating history before settling down with Amal Alamuddin. He dated actress Kelly Preston from 1987 to 1989, famously gifting her a Vietnamese Pot-bellied pig named Max. After several relationships and dating various actresses, he married Talia Balsam from 1989 to 1993.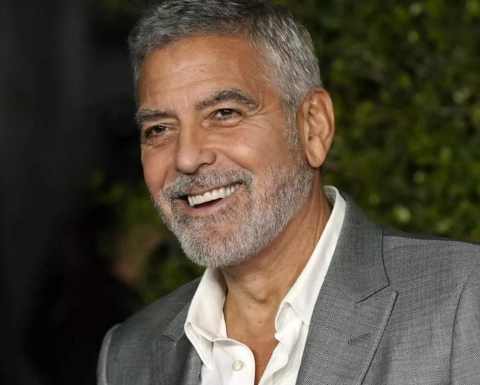 His dating history included names like Cameron Diaz, Frances Fisher, Céline Balitran, Charlize Theron, Lucy Liu, Lisa Snowdon, Renée Zellweger, and more. In 2014, he became engaged to British-Lebanese human rights lawyer Amal Alamuddin, citing their shared interests in campaigning and the Elgin Marbles issue.
They married in September 2014. They adopted a rescue dog named Millie in 2015. In 2017, Amal gave birth to twins, Ella and Alexander, who surprisingly speak Italian fluently despite their parents not speaking the language.
Wonderful Relationship With Brother, George Clooney
Adelia Clooney is renowned as the sister of the movie star George Clooney, and their bond extends beyond siblinghood to a close and supportive friendship. When rumors circulated in the industry about George's sexuality, Adelia staunchly defended her brother, showcasing their deep connection.
During this time, their unwavering love for each other was evident, with Adelia wisely choosing not to engage in such discussions. She also ensured that these rumors didn't affect their parents. Adelia fondly recalled George's high school days, describing him as incredibly attractive and a magnet for beautiful girls who often flirted with him.
Take A Look into Her Career
Professionally, Adelia is engaged in the field of accounting and payroll. Despite being born into a family deeply rooted in the entertainment industry, she deliberately seeks a life away from the limelight, preferring to live discreetly and remain unnoticed by the public eye.
Talking about her brother, George Clooney is a celebrated American actor, director, producer, and philanthropist. Born on May 6, 1961, in Lexington, Kentucky, he rose to fame for his roles in television series like "ER" and has since become a Hollywood icon, known for his charisma, talent, and humanitarian efforts.
Adelia Clooney's Net Worth in 2023
Adelia may not have achieved global fame, but her work has placed her in the spotlight, and it seems she is content with her life. Her net worth is estimated at $600,000.
In contrast, her brother George Clooney is a prominent figure in the acting world, boasting a staggering net worth of $500 million as of 2023. George's extensive experience and popularity allow him to command over $20 million per film.
Young Years
Adelia Clooney's exact birthdate is unknown, but she's likely in her forties, holding American nationality and a mixed-race heritage of Irish, German, and English ancestry.
Her mother, Nina Bruce, was a beauty queen and councilwoman, while her father, Nick Clooney, was a former anchorman and TV personality. Notably, her maternal ancestor, Mary Ann Sparrow, was related to President Abraham Lincoln's mother.
George Clooney is her younger brother, and she has a family connection to renowned cabaret singer Rosemary Clooney, as well as actors Miguel Ferrer, Rafael Ferrer, and Gabriel Ferrer, who is married to singer Debby Boone.
Height and Weight
Adelia Clooney stands at a height of 5 feet 5 inches and carries a weight of 75 kilograms. She boasts dark brown hair and captivating blonde eyes.
Her well-proportioned physique measures at 36-32-40 inches, with a bra size of 35C and a shoe size of 5.5 US.
Visit Glamour Fame For More Related
-->