George Lucas is a Father of Four Kids; Know All About Them
Published Mon Feb 17 2020 By Chester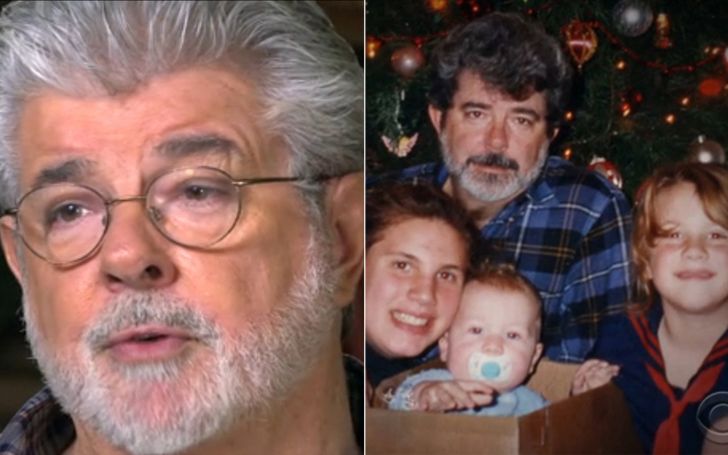 If you are a Star Wars aficionado, then George Lucas is not a new name to you. The American filmmaker, philanthropist, and entrepreneur is noted for creating some of the iconic movies 'Star Wars' and 'Indiana Jones' franchises. Lucas is also the founding member of LucasFilm, LucasArts, and Industrial Light & Magic.
We recognize the creative director George for his movies, riches and charity works, but do we know him behind the camera reel? His personal life, children, and relationships?
So, here we present you with all the details focusing the part related to the 75 years old four beautiful children; so without wasting any time, let's have a peek into it,
The Eldest Daughter, Amanda Lucas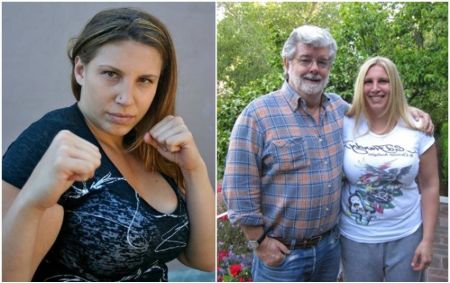 Snippet of Amanda and dad George.
SOURCE: Daily Mail
Raised from parents George Lucas and Marcia Lucas, Amanda Lucas is the eldest among the four siblings.
Few might be familiar with the fact that Amanda is actually adopted daughter by parents George and his former wife, Marcia. They went for adoption after they were unsuccessful in conceiving a child. Unfortunately, George and Marcia parted their ways in 1983.
You May Like: Top 5 Facts About MMA Fighter And UFC Star Cyborg!
As in now, Amanda is a professional American mixed martial artist who was introduced to the ring by her husband Jason Hallikainen, with whom she tied the knot in 2010.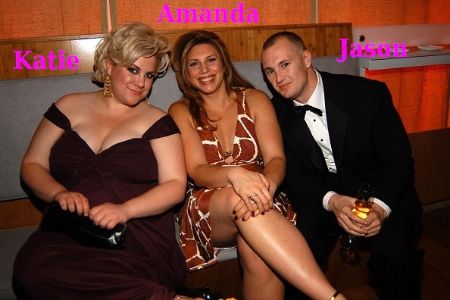 Women MMA champ Amanda Lucas with his husband Jason.
SOURCE: Getty Images
Lucas initially started the boxing game to lose her weight and overcome bullying as she was teased with a name "a 'fat and wimpy' kid." And as a result of her hard work and dedication, Lucas is a star,
Check Out: Amanda Lucas vs. Yuiga - DEEP MMA
The martial artist started her first debut of pro-MMA on May 31, 2008, with opponent Nicole Kavanaugh - which she lost in the third round. But it the only loss to date in her career stat as after the match, she played around five other games, winning all of them.
Creative Writer & Actress 'Katie Lucas'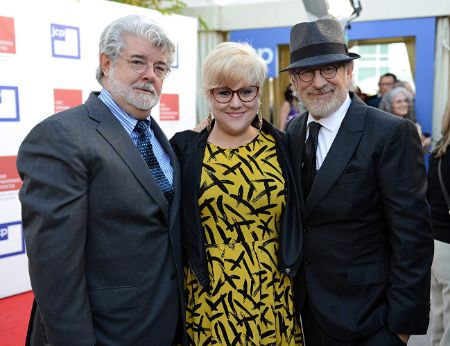 Katie with two legendary director/father George (Left) and Steven Spielberg (Right).
SOURCE: IMDb
Born on April 13, 1998, Katie Lucas is an American actress and writer. Being a daughter of George Lucas, the 31 years old is also known as the god-daughter of iconic Hollywood director Steven Spielberg who shares six children and filmmaker Francis Ford Coppola.
Check Out: Facts about Steven Spielberg daughter Sasha; Dating anyone?
Katie also has cameo appearances in the Star Wars Prequels as young Anakin's friend 'Amee,'similarly purple 'Twi'lek' girl 'Lunae Minx' in Attack of the Clones and Senator Chi Eekway in 'Revenge of the Sith.'
Besides, she also holds a writing credit for the Star Wars: The Clone Wars TV series episode 'Jedi Crash.'
Second Youngest Son Jett Lucas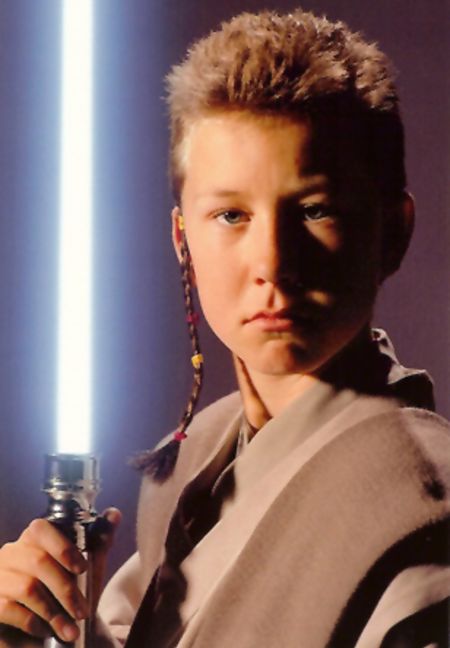 Snippet of Jett from Star Wars Attack of the Clones.
SOURCE: Fandom
Jett Lucas, born on February 7, 1993, is another adopted child of George Lucas. Jett is seen in the cameo roles in Star Wars: 'Attack of the Clones' and 'Revenge of the Sith' as the young 'Jedi Padawan' known as 'Zett Jukassa.'
As sources from Fandom, Jett inspired his name from the Gungan Species of the Star Wars. Dexter "Dex" Jettster - the male Basilisk, was also inspired by Jett's name.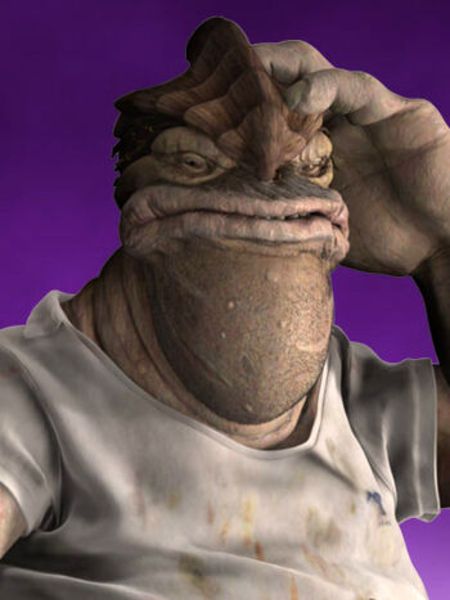 Character: Dexter Jettster from homeworld Ojom.
SOURCE: Fandom
Lucas has cameos in both Attacks of the Clones and Revenge of the Sith as a young Jedi Padawan named Zett Jukassa. According to his sister Katie, as a young boy, Jett inspired the name of the Gungan species.
Besides, Jett is also part of the Star Wars games as the character Ion Papanoida is based on him.
Don't Miss: Know about Steven Spielberg's Family; Six kids and Two Wives
As in now, the 27 years Jettster is a grown man who is married to model, stuntwomen Mary Carr.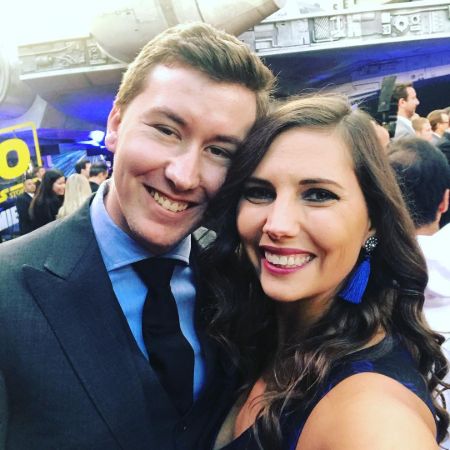 Mary and Jett immense love can be articulated through their Instagram posts.
SOURCE: @jetsterl Instagram
The couple shares a blissful relationship filled with love and respect for each other. The couple often posts snaps of them going to different events, cozying in on their Instagram.
The Youngest Daughter 'Everest Hobson Lucas'
George and wife Mellody spotted with little princess Everest.
SOURCE: Just Jared
Everest Hobson Lucas is the first biological child born from George Lucas and his second wife, Mellody Hobson, who got married on June 22, 2013.
Everest was born in August 2013 via a surrogate, and she is the youngest in line, who is six years old. As in now, she's attending her junior school and is yet to debut on any movies. Well, we sure do wish to see her on the big screen.
Find Out: Meet Steven Spielberg's youngest kid, Destry Allyn Spielberg
We hope you found answers to all your queries; stay tuned with Glamour Fame and find more Entertainment related articles only on Glamour Fame.
-->