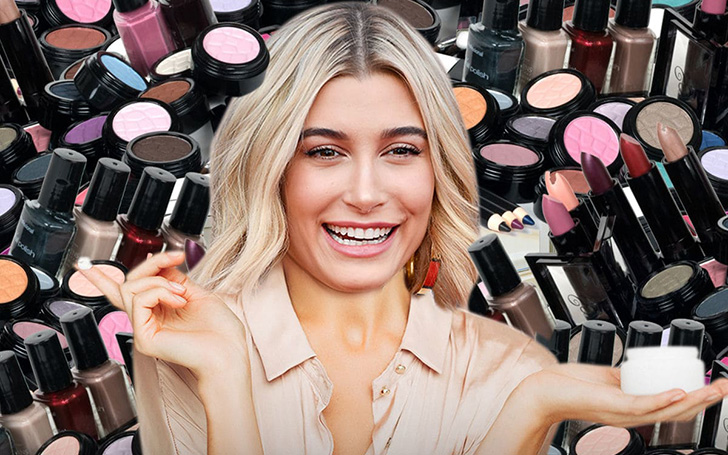 Hailey Baldwin Bieber is launching a beauty line called Bieber Beauty.
Hailey Baldwin is reportedly gearing up to start a beauty line under the name Bieber Beauty after being inspired from Kylie Jenner.
As reported by TMZ, Hailey's company filed trademark paperwork for "Bieber Beauty" with the intent of launching a beauty and cosmetic products line under the brand name.
The trademark for the beauty product covers everything from cosmetics, perfumes to hair products.
The newlywed, however, has not revealed anything about what to expect from Bieber Beauty or when it's launching, but we can expect it might be a green beauty brand with an emphasis on natural beauty.
Baldwin disclosed her dislike for a face full of makeup back in 2016," One thing I really don't like seeing is when girls do a full contour and then foundation and then powder and then more contour and it's a full face of makeup. I don't like that at all."
Don't miss: Hailey and Justin Bieber Reveal They Were CELIBATE Until They Tied The Knot and Admit Marriage is 'Always Going To Be Hard' in Intimate Vogue Spread
Considering her reaction we can expect natural looking beauty products which will make your face look less blotchy and caked with layers of makeup from her beauty line Bieber Beauty.
Similarly, her beau Justin Bieber is apparently using his break from music to promote his Drew clothing line, and it looks like Hailey is also preparing to start her own clothing line.
Also see: The Reason Justin Bieber is Reportedly Seeking Treatment for Depression
In Oct, she registered the name "Hailey Bieber" in relation to the clothing brand and although she hasn't mentioned any details about either endeavor yet.
Although Bieber Beauty would be Hailey's first beauty venture under her own company, it's far from her first foray into the makeup business. The model was previously the face of makeup brand BareMinerals, haircare line L'Oréal Professionnel, and did a collaboration with Australian cosmetics brand Model Co.
-->