Hayden Panettiere's Boyfriend Gets Arrested Following Domestic Violence
Published Sun May 05 2019 By David
Hayden Panettiere's boyfriend in trouble after domestically abusing his girlfriend.
Actress Hayden Panettiere's boyfriend Brian Hickerson was arrested for domestic violence following a squabble that reportedly took place between the two during the early hours of Thursday.
Things got ugly between the pair after they came home following a night of drinking in Hollywood and got themselves into a brawl, or so reported by an insider who spoke to TMZ.
Police inspected the residence around 2 am, after which they noticed 'redness and marks' on the Nashville actress' body.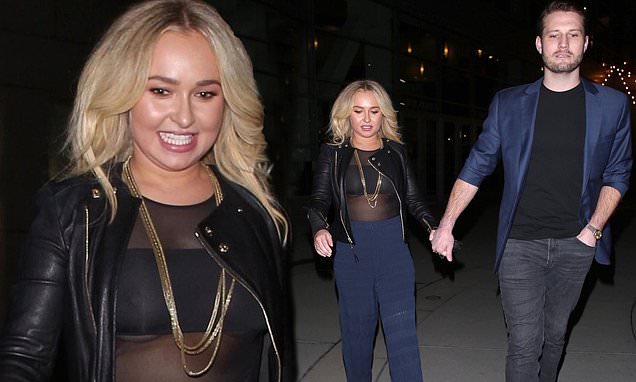 Nashville actress Hayden Panettiere's gets beaten by her boyfriend, Brian Hickerson.
SOURCE: Daily Mail/ Getty Images
After concluding that there was indeed a fight, authorities took Hickerson into custody.
Brian, an aspiring actor, was condemned with a charge of domestic violence and is currently on a bail that cost him a bond, worth $50 thousand.
While speaking to radar, Panettiere's mother Lesley Vogel expressed her anguish over the debacle while speaking to Radar.com.
Also Read: The Real Houswives of New York City Star, Luann de Lesseps Has A Problem Following The Law
'I'm in shock,' she begins.
'I knew he had an incident with his father and he has a tendency to do that [physical violence]. Never had I thought it would be against Hayden or I would have addressed it sooner. I have addressed many things.'
Last fall Hickerson had sparked similar headlines after the actor had caused domestic dispute with his father. Hayden and Brian were still dating at the moment.
In 2018, Hickerson had caused a brawl with his own father.
In fact, as per then-reports, it was "drunk and frantic" Hayden who had responded to a call for assault and battery at a private residence in South Carolina in October 2018.
The incident was reported to have pushed the Panettiere's family and friends' over the seat as they became more concerned for the star, who was already having quite a rift in her relationship with Hickerson.
In November 2018, a source told Us Weekly that the couple 'party a lot together and it's not a healthy situation, but none of the people close to her really know what to do. She doesn't listen to anyone,' while another source close to Hayden said, 'They are deeply concerned.'
Recommended: Margot Robbie Looks Unrecognizable With Voluminous Curly Hair
As for Hayden's parents, the source added: 'They do not approve. They are hoping that this is something that she is going to evolve from.'
Panettiere and Hickerson have been with each other since last summer, shortly after she split from Ukranian baby daddy Wladimir Klitschko.
Their relationship first grabbed the media attention after Brian was captured coming to Hayden's recuse when she was crowded by paparazzi at Hollywood hotspot Craig's back in August 2018.
Hayden Panettiere was with Wladimir Klitschko from 2009 to 20011; they also have a daughter together. SOURCE: Pinterest
In recent years, people have noted that Panettiere has been dealing with a number of personal struggles.
After her separation from Klitschko, the former boxer returned to his country, where he is said to be currently raising their four-year-old daughter Kaya.
And considering the distance, it seems that Hayden has had a tough time with co-parenting.
Back in February, insiders stated that the Panettiere's had minimal involvement with her daughter because of the long-distance.
You May Also Like: The Ex-Girlfriend of Nicki Minaj's Current Boo Gets Shot and Beaten Badly in Queens Home
'She really hasn't had much time with her daughter,' a source forwarded to Us Weekly. 'She knows the child being with her is not best for [Kaya right now]. It's a sad situation.'
But the 29-year-old actress seemed to be refuting the reports when she posted a candid Instagram of her daughter shortly after the very accusation.
At the time, Hickerson had also come to her defense, telling Access: 'Hayden is actually on a family vacation right now with her daughter and the Champ. She's a great mom.'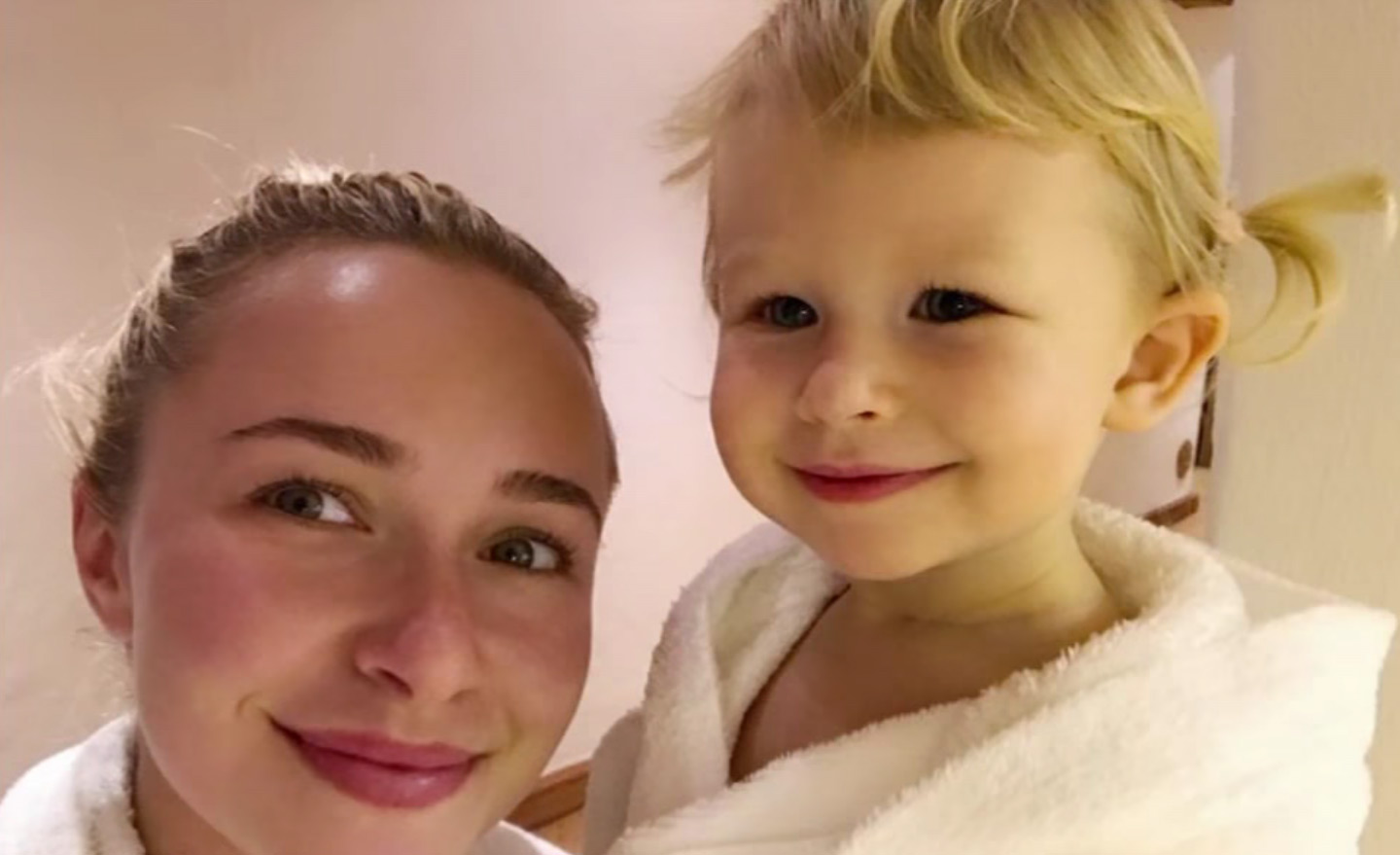 Reports claimed Hayden Panettiere hardly visits her daughter due to long distance.
SOURCE: Just Jared
While speaking to GMA in 2017, Panettiere said that she had checked into rehab after suffering postpartum depression following the birth of her daughter.
In addition, the star also went on to lent some advice to those who were going through the same thing. Hayden said: '[Going to rehab/treatment] doesn't make you a bad person, doesn't make you a bad mother. It makes you a very strong, resilient woman. You've just got to let it make you stronger.'
The two time Golden Globe nominee has been in a break from acting following the finale of Nashville, which ended its run in 2018.
Before portraying a country diva on the ABC-turned-CMT series, Hayden got her first Broadway project on a daytime TV as a child. She then went on to appear on 25 episodes of One Life To Live as well in addition to 41 episodes of Guiding Light.
Her stardom continued to gain surging attention in the mid-2000s with her role as cheerleader Claire Bennet on the NBC sci-fi series Heroes.
Her other notable works include the credits in featurettes such as Remember The Titans, Ally McBeal, Scream 4, Custody, Ice Princess and more.
-->