Hellboy Reboot Star David Harbour Explains The Reason Movie Failed
Published Thu May 30 2019 By Chester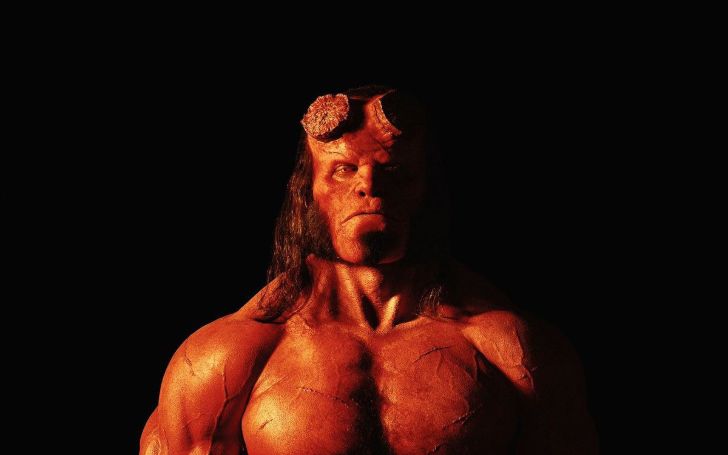 The new Hellboy 'Reboot' didn't mark itself on the blockbuster as expected.
Released on April 10, 2019, 14 days before Marvel's Avengers: End Game, which broke the global box office record, Hellboy resulted as the year's most failure Hollywood film.
Lionsgate's Hellboy was made under a budget of $50 million but was only able to accumulate the box office collection of $40 million.
David Harbour admits reboot had 'MAJOR problems'
SOURCE: Lionsgate
In an Interview with Digital Spy, David shared the issue the production house was dealing with,
"We did our best, but there are so many voices that go into these things and they're not always going to work out," he said. "I did what I could do and I feel proud of what I did, but ultimately I'm not in control of a lot of those things."
Harbour, 44, added how challenging all the comic based movies have been precisely after the recent MCU output. He labels marvel as a chocolate 'it's a flavor' and it's hard to reach the flavor that wins viewers admiration and judgments.
"So everybody goes chocolate is delicious and these guys make the best chocolate. So as you judge the movies, it's like, 'Well it's not as chocolatey as this, this does not taste like chocolate at all'. David adds.
Check Out: Hellboy (2019 Movie) Official Trailer "Smash Things" – David Harbour, Milla Jovovich, Ian McShane
'Stranger Things' star compares the movie in a chocolate spectrum and sharing his movie as a 'very poorly' tasting chocolate compared to Marvel's. Harbor shares the movie even had problems within the production team members, including fights between director Neil Marshall, him and producers.
Besides its storyline defects, the movie lacked cooperation between each other, which is also one of the major reason behind the picture failure.
Godzilla: King Of The Monsters Final Trailer Shows Action Scenes Between Eponymous Lizard And Giant Monsters >>>
Well as a saying goes, 'Failure is the key to success' maybe not this time but there is always the next try. So we hope for a better sequel the next time.
-->