HIMYM Mother Cristin Milioti Wolf Of Wall Street Performance Will Always Be A Big Lesson For The Actress!
Published Wed May 29 2019 By David
Cristin Milioti from 'The Wolf of Wall Street' shares the big lesson she learned while working on the movie.
At the point when Cristin Milioti made her introduction as the Mother on the eighth season of CBS' How I Met Your Mother, she stood out as truly newsworthy over the world. Thanks to the series, the role of "Tracy McConnell" really went on to define her career.
In addition to her TV work, Milioti is also a part of an Oscar-nominated film The Wolf of Wall Street (2013) as none other than Leonardo DiCaprio's first on-screen wife, Teresa Petrillo. Even though she is left behind by DiCaprio's character, "Jordan Belfort," Milioti explains the film had a different ending than what audiences saw in the theaters.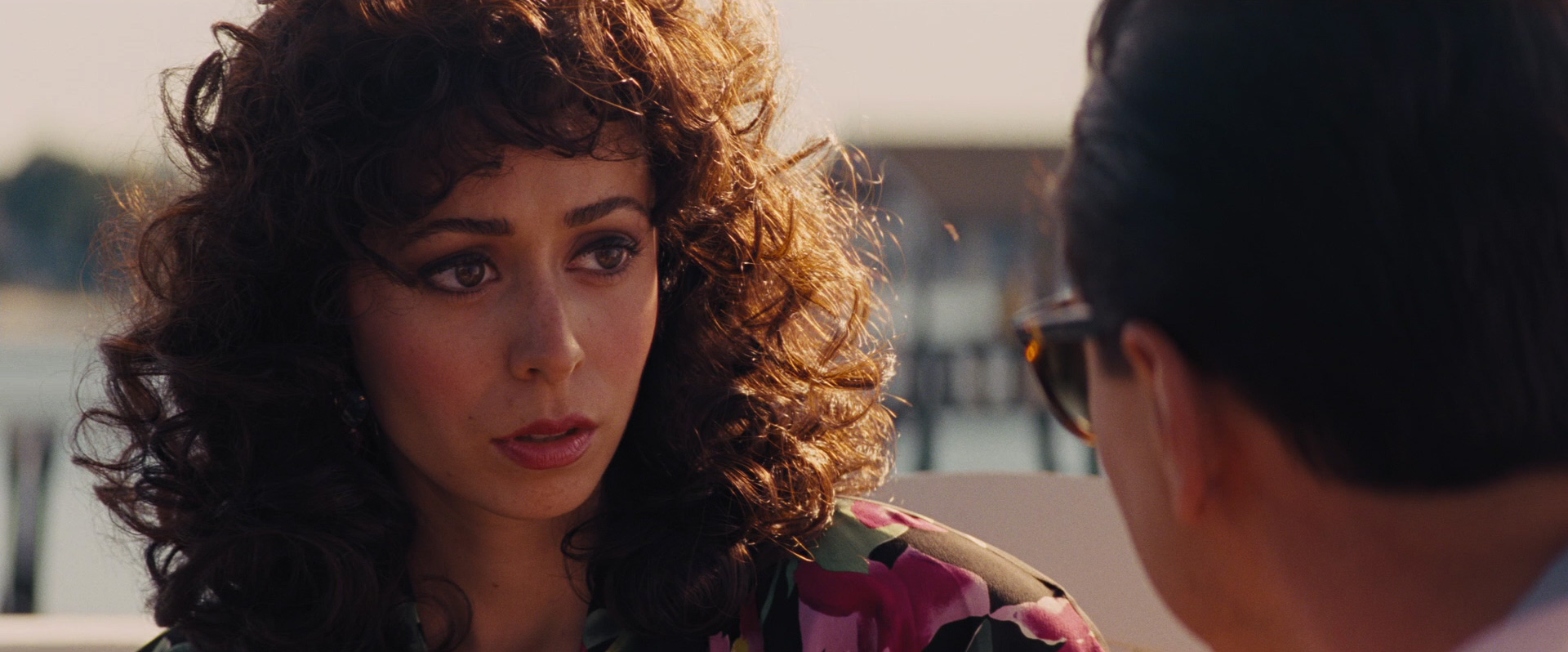 Cristin Milioti starred in 2013 film, the wolf of wall street opposite Leonardo DiCaprio, Jordan Belfort.
Milioti said Teresa was supposed to be back to make it right at the end (for her own character). The actress, in a statement, stressed how sympathetic her character was to DiCaprio's Belfort as she said Teresa was sort of last rope Jordan had and the only one who was asking to him, "Is this what you want?"
Also Read: Leonardo DiCaprio Tries To Maintain A Low Profile As He Makes Rare Public Outing With Girlfriend Camila Morrone
Cristin especially pointed out the experience she gained while working with Martin Scorsese. She said it was the quietest environment she had ever worked on. She mentioned the amount of prestige that was unlike anything she had faced before. Milioti explained the film felt like it was always asking to give her 1000 percent which wasn't what she was used to from the beginning but pointed out that the film gave her a huge lesson.
Cristin Milioti says working with Martin Scorsese in Wolf of Wall Street was really something of a lesson to her.
It was casting director, Ellen Lewis, to whom Cristin had first auditioned for The Wolf of Wall Street after which she had to perform in front of Scorsese and DiCaprio in a room, a work session which went for two hours –mostly improvising the marriage scenes of Jordan and Teresa.
Recommended: Leonardo DiCaprio Could Star in Guillermo del Toro's 'Nightmare Alley'
Cristin Milioti's other notable projects include Broadway theater productions such as That Face (26th April, 20017), Stunning, and the Tony Award-winning musical film Once (2007). She also played "Betsy Solverson" in the second season of Fargo (2015).
Milioti has won a Grammy Award (best musical theater) for her work in Once and has also been nominated for a Tony Award. Her other credits can be seen on series such as 3lbs, The Sopranos, The Unusuals, The Good Wife, 30 rock, Nurse Jackie, A to Z, The Mindy Project, Family Guy, Fargo, The Venture Bros., Black Mirror, No Activity, and Modern Love.
You May Also Like: Friends Vs. How I Met Your Mother - Which Show Is Better?
Milioti, whose Black Mirror performance was as astounding as it got, is set to appear in an upcoming romantic comedy film, Palm Springs opposite to Brooklyn Nine-Nine star, Andy Samberg.
-->