Who Is Holly Madison? is She Married?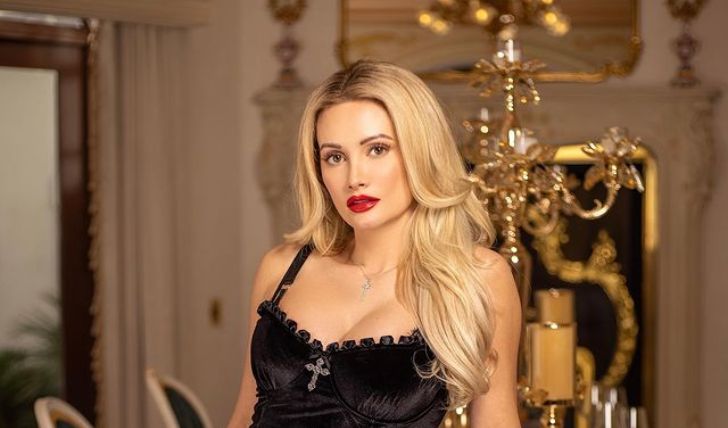 Holly Madison is best known as the former girlfriend of Hugh Hefner: Complete story here!
Former Playboy Bunny Holly Madison is a disputed persona in the media. Considered the main girlfriend of the infamous late publisher Hugh Hefner, the founder of Playboy magazine, Madison, however, has been vehemently sticking with her version of the publicized story. Madison compares her relationship with Hefner to Stockholm syndrome.
She was born Holly Sue Cullen on December 23, 1979, in Astoria, Oregon. Before delving into the twisted world of Hefner and his cult-like base Playboy Mansion, Holly was a regular college-going student, juggling as a model and waitress to afford her tuition fees. At the age of 21, a young, alluring Holly accepted the invitation to Playboy Mansion, completely unaware of the scandals and traumas that lay ahead of her.
Holly Madison is a Divorcee!
Madison was one of the key stars of the reality television series The Girl Next Door, which followed the lives of Hefner's multiple girlfriends, that included Holly and Bridget Marquardt and Kendra Wilkinson. Since becoming a representing face of Hefner's lewd antics and abuse, Madison has consistently put forth the real story behind the walls of Playboy Mansion, where she resided from 2001 to 2008.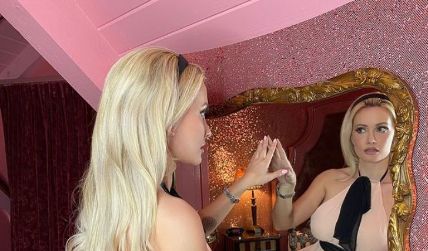 Madison was 20 when she entered the infamous Playboy Mansion. Photo Source: Instagram
Public knowledge of Madison was previously limited to her infamous relationship with Hefner, but more insight was allowed into Holly's life when she announced that she was marrying Pasquale Rotella, the founder of Electric Daisy Carnival. Since coming into the spotlight with The Girl Next Door, Madison has become a widely followed star in her own right. Her credits include Dancing with the Stars, Holly's World, and her juicy memoir Down the Rabbit Hole: Curious Adventures and Cautionary Tales of a Former Playboy Bunn.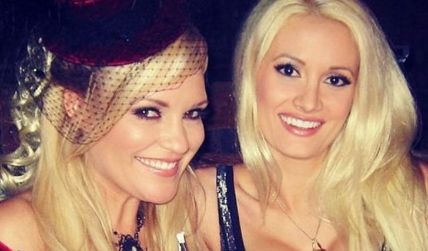 Holly's fellow ex-playmate, Bridget Marquardt, was her bridesmaid in her wedding with Pasquale Rotella.
Photo Source: Instagram
Madison was in Las Vegas on one such gig, a burlesque show, when she met her future husband, Rotella. Best known as the founder of Insomniac, Rotella was recently in the news for normalizing cannabis at music events. The music mogul and Madison started dating in 2011 and revealed their first pregnancy within a year of romance. The pair's firstborn, Rainbow Aurora, was born in March 2013.
Check Out: Who is Zawe Ashton, Tom Hiddleston's Fiancee? Learn Interesting Facts About Her.
The pair tied the knots five months after the birth of their daughter in September 2013 at Disneyland, with Holly's former fellow playboy bun Marquardt as her bridesmaid. The Electric Daisy Carnival founder and Madison welcomed another kid, Forest Leonardo Antonio, in August 2016. The pair's marriage came to an end in September 2018, with sources revealing Madison had moved to LA with her two young children.
Holly shares two kids with her music mogul ex-husband.
Source: E! News
"It is with love in our hearts and a deep respect for one another that Holly and I have amicably made the decision to separate," Rotella wrote on his Instagram. The estranged pair's divorce was finalized in February 2019. Rotella states he and Madison had the most amicable split and are focussed on co-parenting their kids.
The Truth About Holly Madison's Relationship with Hugh Hefner!
Although referred to as the main flame of the late publisher, Madison reveals their relationship was far from romantic. Over the years, Holly has revealed more and more bombshell truths about her and her Girl Next Door co-stars' alleged romance with Hefner. Madison started dating the mogul in 2001, but her untraditional link with Hefner began when Holly was only 20.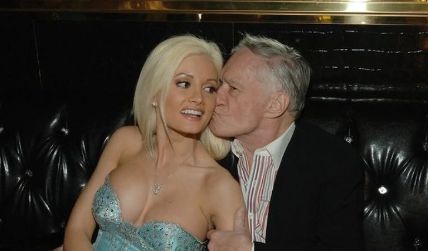 Madison likens her relationship with Hefner to Stockholm syndrome. Photo Source: Instagram
Madison says she entered the underbelly of the Playboy world to fulfill her aspiration to become an actress. "I started to feel like I was in love with him," Madison shares. She further clarifies, "Looking back at it, it was a very Stockholm syndrome kind of thing where I felt like I identified with him, he was complimenting me so much."
Recommended: Sheryl Sandberg Is Married to Businessman Tom Bernthal: The Complete Story Here.
During their almost decade-long relationship, Holly and Hefner were never exclusive. Famous for his bon vivant lifestyle, Hefner sexually indulged many women. Years went by when Madison started seeing through Hefner. "He started lashing out at me more for really stupid things and I just realized, like, I can't be here, like, this guy is a—hole. But even still, I felt guilty leaving," the former playmate recalls.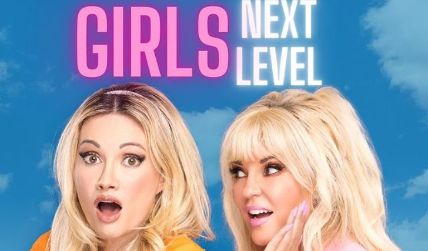 Madison and Heather dropped more bombshells in their podcast, 'Girls Next Level.'
Photo Source: Instagram
Madison left Hefner in 2008 after Marquardt and Wilkinson also decided to unshackle themselves from the abusive philanderer. In their new podcast, Girl Next Level, Madison and fellow ex-playmate Heather McDonald unpacked some more details. "We thought of it as a chore that we had to do or else we'll get kicked out of the house. Everybody just wanted to make it go by as quickly as possible," Madison reveals while getting candid about their shared experience with Hefner.
Stay connected to glamour fame for more.
-->