'Honey, I Shrunk The Kids' Is Reportedly Getting A Reboot
Published Tue May 14 2019 By David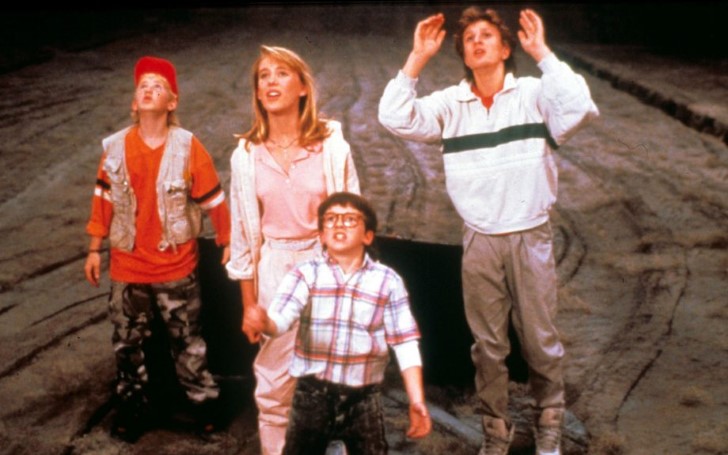 'Honey, I Shrunk The Kids' modern reboot reportedly in the works with Josh Gad to star.
Reports have it, Walt Disney Pictures is developing a reboot of the Joe Johnston family classic Honey, I Shrunk the Kids, with Josh Gad possibly starring as its lead character. The original film, Honey, I Shrunk the Kids was released in 1989.
The film starred Ghostbusters' Rick Moranis as a mad scientist working on a top-secret shrinking machine who accidentally reduces his own kids, to miniature sizes. The movie upon the time of its release proved to be a success with audiences, as the film went on to gross $130 million domestically (or $296 million adjusted for inflation).
Honey, I shrunk the kids (1989) was the highest-grossing live-action Disney film ever, a record which it went on to hold for five years
Not much about the film's plot is known yet, but there's wide speculation that it will have the same outrageous silly premise. The film's sequel, Honey, I Blew Up the Kid, which saw Moranis accidentally increasing his son to colossal size, did only a fraction of the original movie's box office ($58 million domestically) and seemingly ended the potentiality of the series. But Disney still went back to do one more time for Honey, We Shrunk Ourselves, a direct-to-video release, 1997 that saw only Moranis returning from the original movie's cast.
Also Read: Disney Drops Channing Tatum's X-Men Spin-Off Gambit From Release
22 years later, Disney once again seems ready to visit the family-friendly sci-fi adventure.
Josh Gad the voice behind the character, Olaf in Frozen (2013) is set to play the mad scientist in the reboot of Honey, I Shrunk The Kids.
As reported by Slashfilm, the new slate would be entitled Shrunk and would feature Josh Gad as "Nick Szalinski", the son of Moranis' original character "Wayne Szalinski". Truly following in his father's footsteps, and apparently learning nothing from his dad's mistakes, the now-grown heir of the series' titular villain is also predicted to accidentally shrink his own kids.
Recommended: Disney Officially Renamed The First Star Wars Movie
Allegedly, Disney is developing this venture as a theatrical release and not for its Disney+ streaming service. The studio is said to be particularly looking for a director who has nostalgia for the original film.
Gad possesses a strong working relationship with Disney, having previously voiced the character of "Olaf" in Frozen and played "LeFou" in the live-action Beauty and the Beast. In fact, the 38-year-old actor already has a few other Disney projects lined up, including Artemis Fowl, a new Muppets TV show entitled Muppets Live Another Day and an untitled family comedy he sold to the studio together with his co-writer Ryan Dixon, as well as the upcoming sequel of Frozen (2013).
Josh also continues to be a favorite to play "The Penguin" should the noted "Batman" villain ever gets a green signal from the "DCEU" heads.
You May Also Like: 'The Simpsons' Is Heading To Disney+ In Exclusive SVOD Deal
Disney is continuously digging deep into their vault looking for older properties to remake, and it's no surprise to see them bringing out Honey, I Shrunk the Kids, a film that may have lost a part of its fanbase but still is an intriguing concept worthy enough to get a modern resurrection. Though, it remains to be seen if Moranis himself might put forward to reprise the role of Wayne Szalinski over 20 years after he walked away from movies.
-->