'The Simpsons' Is Heading To Disney+ In Exclusive SVOD Deal
Published Fri Apr 12 2019 By Eden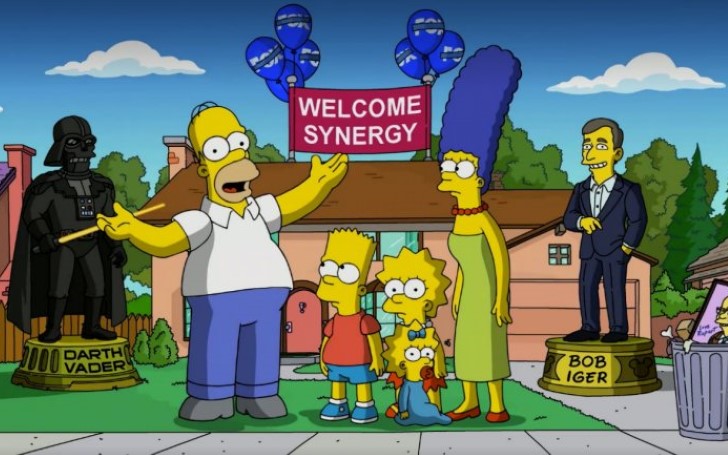 In an exclusive SVOD Deal, 'The Simpsons' Is Heading To Disney+.
Upon the revelation of the official launch line-up for Disney+, the upcoming streaming service will be the exclusive home of one of the most famous animated series of all time.
Disney confirmed through social media 'The Simpsons' will be made available on the upcoming streaming service. This includes all previously released episodes of the long-running show. Moreover, the upcoming two seasons will also be streamed on Disney+.
You Might Like: Disney is Set To Retire Fox 2000 Label
The Simpsons released a short sketch that features the family adjusting to their new lives as part of the Disney umbrella. Homer tells everyone to wear the iconic Mickey Mouse ears as he reminds the family they only have one chance to make a first impression.
The family decides to comply, however, Marge's signature tall blue hair makes putting the ears on a bit tougher. The clip also features a cameo from Dumbo, who ends (naturally) crushing Homer.
Disney revealed the entire series (including The Simpsons Movie) will become available exclusively via Disney+. This pretty much provides the confirmation that FXX's SimpsonsWorld SVOD service where The Simpsons can currently be streamed will be no longer available.
Also Read: Lindsay Lohan Reportedly Furious Lea Michelle Just Got Her 'Dream Disney Role'
Disney+ is set to launch on November 12, 2019 with $6.99 a month or $69.99 annual subscription plans.
-->