The Horrifying Story Behind Jason Momoa's Face Scar!
Published Thu May 16 2019 By Andrew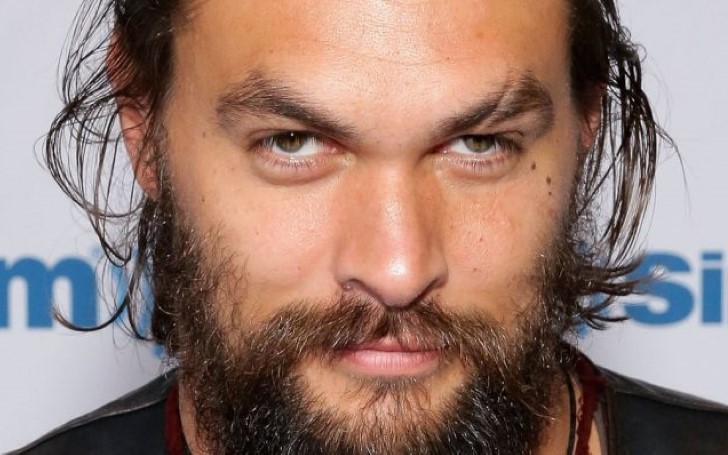 Jason Momoa's face scar has a horrifying story behind it!
Fans surely find themselves revolving around the question, how did Jason Momoa get his fearsome facial scar, on several occasions. Don't worry folks, today we have the answer!
While the Game of Thrones' Dothraki leader or Aquaman's Atlantian King might seem to be the utter confident type but it turns out the 39-year-old is quite conscious about his scar.
Although it looks like Momoa rocks that rad eyebrow slit on purpose to fit with his general persona, the story behind the scar is quite gruesome. As a matter of fact, the man behind Khal Drogo finds himself lucky to have left a bar brawl with his eye intact.
During an interview with the New York Post, Momoa broke his silence about how he took a hit to his face with a pint glass back in 2008. Although the prolific actor is much more jacked right now compared to the past, it would be safe to assume that Momoa must have been the kind of guy you'd not want to get in a fight with even 11 years ago.
The star went on to confess that he had to get 140 stitches, but there is no denying that he rocks it well.
Momoa explained while talking to the site,
"I got called 'pretty boy' my whole life…If anything, it's like,'Good. It's not my thing now."
Also, people just cannot get over the fact that Momoa shaved his beard just like that without any prior notice just changing the course of existence as we know it. The video that garnered massive attention was all about change for the better. Moreover, the cause was used to promote a new range of canned water that is 100% recyclable. In fact, he's doing his bit for the environment, but the world sure cannot get through the dramatic change.
Although change is the only constant thing in the world there fans have been claiming that the world is a better place while Momoa has his shirt off rocking that astounding facial hair.
-->