Howie Mandel Shows Up in a Full Hazmat Suit to "America's Got Talent"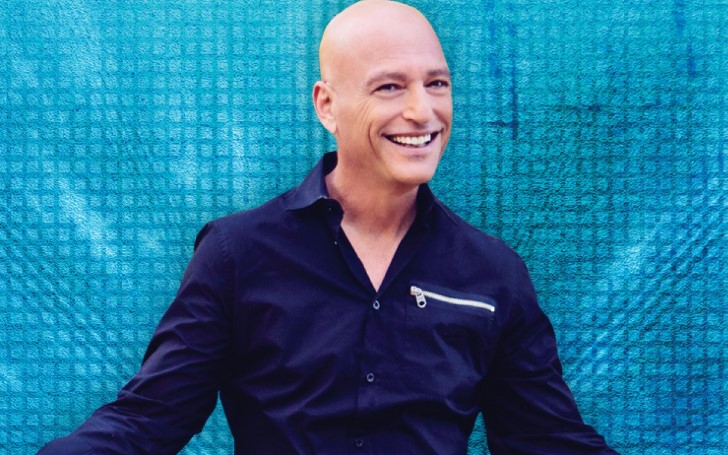 Howie Mandel showed up wearing a full hazmat suit to 'America's Got Talent' filming.
Coronavirus scare is overwhelming in the U.S. right now. We saw Coachella getting canceled, TV cutting down live audiences, Whole Silicon valley on the lockdown, and whatnot.
Similarly, 'America's Got Talent' judge, Howie Mandel, is also not any taking chances with the Coronavirus. Certainly, this must be the toughest time for Howie to show up for the filming as he is exceptionally germ-conscious.
Well, Howie had something up his sleeve for the ongoing viral disease, though. He knows how to keep himself safe from the germs. So, like a classic Mandel style, the 64-year-old appeared wearing a full hazmat suit, gloves, and a gas mask.
Also See: Brooks Koepka Net Worth - Complete Details of His Earning and Salary
Certainly, with laughter, the suit also raised some questions from the media and people, but Mandel chose not to pass any comments on his choice of wardrobe.
The star who has extreme fear for germs, about which he opened up back in 2009, explained: "I am always on the verge of death in my head."
The AGT judge further added, "In my mind [my hand] is like a petri dish. Otherwise, I would spend the day, as I have in the past in my life in the men's room, rubbing and scrubbing and scalding. The biggest fear I have is being triggered. And if I'm triggered, and I get some sort of weird thought in my head that can't go, then my day is, is stopped. My life stops."
Watch: Howie Mandel Talks About Living With OCD | 20/20 | ABC News
While his reaction to Coronavirus scare may seem a little over the top, but it's acceptable. And since he over 60, the chances of catching the disease higher for his age group. So, in this case, yeah, whatever works.
You May Also Like: Rob Gronkowski Weight Loss - How Did the Former NFL Player Lose Weight?
For more information on your favorite celebrities' lifestyle, stay tuned to Glamour Fame, and don't forget to sign up for the newsletter.
-->