Hurry Up! You Can Now Visit Starcourt Mall From Stranger Things But Only For A Limited Period!
Published Mon Jul 15 2019 By David
There's quite a lot to Stranger Things' Starcourt Mall than what it seems to offer.
It turns out fans can now have a tour of one of the Stranger Things' most iconic locations. While the place is no upside-down world, the show followers can shop 'til they drop at the 'Starcourt Mall.'
More than just a family mall and place to get ice cream, the Starcourt Mall was revealed as the covert base of operations for those ominous Russians in Season 3. If one wishes to go with their Stranger Things tour, they need to make sure they stop off at Starcourt Mall. But here's the thing, the exciting ones need to be quick.
Decider shares how Stranger Things Season 3 was filmed in Georgia and used a real mall. The actual name of Starcourt Mall is Gwinnett Place Mall, situated in Atlanta's Duluth suburb. Assuming Stranger Things Season 3 occurs in 1985 — and Gwinnett Place Mall was launched in 1984 — we can figure out why Netflix decided the location to shoot at.
Also Read: 13 Must Watch Netflix Shows Right Now!
The studio built around 40 stalls in the mall for the show, which entailed period-appropriate sort of popularly existing stores like Burger King and Hot Dog on a Stick (perfected with their real '80s uniforms), as well as original inventions like Scoops Ahoy, which ostensibly featured a boat-shaped restaurant kiosk that you can only slightly witness in the show.
Unfortunately, it seems like Gwinnett Place Mall is set for shutdown so as to give space for a 20,000-capacity cricket stadium. With the much bigger Mall of Georgia inaugurating in 1999, Gwinnett Place Mall has confronted stiff contention ever since.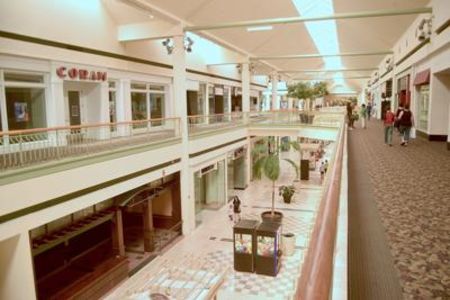 Things got worse in 2017 when a body was detected inside the food court's leftover Subway store. On the off chance, you're in the Duluth vicinity though, why not stop by for some '80s sentimentality.
Elsewhere, fans predict the next run of episodes from the Duffer Brothers could showcase a crossover with HBO's recent critically hit docu-series, Chernobyl?
Recommended: Netflix Revealed Some Mind-Blowing Stranger Things Facts!
Russians were extensive in Season 3, and while Stranger Things might appear a million miles away from HBO's brutal and harsh Chernobyl, that doesn't insinuate Matt and Ross Duffer won't be inspired by the real history for their show.
Stranger Things has already set those examples by adapting the affairs of Project MKUltra, but now, a Reddit user, Gamer_nation carries the whole theory one step further. The post-credits clips of Season 3 saw the Soviets having detained a Demogorgon in an undisclosed base which ultimately suggested we're not quite done with Hawkins and its guys.
Gamer nation divides the show into a conclusive timeline and shows us some contemplations for what comes ahead:
‪"Season 1: Winter 1983 (Christmas)
Season 2: Fall 1984 (Halloween)
Season 3: Summer 1985 (Independence Day)
Season 4: should be Spring 1986 (Easter and presumably heads into spring break)"
You May Also Like: Fans Convinced They've Already 'Worked Out Season 4 Twist' In Strangers Things
It certainly resonates with the Chernobyl nuclear catastrophe of April 26, 1986. The post explains of Doctor Owens saying that they use something familiar to persuade the public to not seek any further into the unusual happenings, 'So did a nuclear reactor detonation or did El have the grandest battle of her life?'
-->