'I AM INEVITABLE?' - Avengers: Endgame Now Looks Certain To Beat Avatar's Record
Published Mon Jul 15 2019 By Travis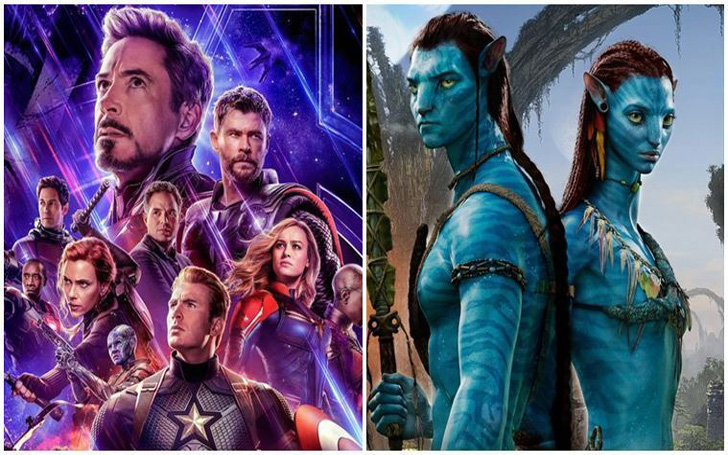 So close, yet so far. Can Endgame catch up to Avatar?
On 26 April 2019, Marvel Studios released their most ambitious movie to date, with the third-highest budget of all time and it paid off huge for the studio as the film opened to the never before seen numbers of $1.2 billion in the first three days of global release.
Watch: The trailer for Avengers: Endgame
As soon as those numbers came out, all focus turned to the much elusive global worldwide total of Avatar. $2.788 billion total of Avatar was considered untouchable by any movie ever, but then Endgame came in with those massive numbers, and it seems the film is inching ever closer to the title of the biggest movie ever.
The movie was winding down after two months of release, but then Marvel decided to re-release the flick with about $50 million from Avatar. The people showed up, and Endgame made $7 million during the re-release weekend and closed the gap considerably ever since as the movie is only $7.162 million shy of the title.
In its 12th weekend, the movie made a total of $1.692 million, which was down 46% from the 11th weekend and followed that up with $1.1 million at the international box office. The movie's quest of becoming the most significant release ever was facilitated by strong showings in major global markets such as China where the film made $629 million that was followed by strong showings in the United Kingdom, Korea, Brazil and Mexico where the movie made $114 million, $105 million, $85 million and $77 million respectively.
Endgame is still some way off the top, but it seems the movie got a little boost from the recent release of Spider-Man: Far from Home. The film was positioned as a successor for Endgame as well as for Iron Man, so people going to watch the Spidey flick might have made it a day at the movies by making it a double flick and heading in to watch Endgame before making their way towards Spider-Man. Spider-Man itself in showing some real muscle at the box office with $274 million in North America and $847 million worldwide. Just like Black Panther saw a bump in ticket sales after the release of Infinity War, Spider-Man is doing the same thing for Endgame.
Watch: The trailer for Spider-Man: Far from Home
Endgame seems so near yet so far as the movie is definitely on its last legs. $7 million doesn't seem like a huge deal, but it will be a fight till death for the event of the century. The battle will be closely monitored over the next couple of weeks as we find out whether the movie can get over the hump or not.
Thanos said in Endgame that he was inevitable for the Avengers and it seems the movie itself is inevitable for Avatar.
-->