The Insanely Rich Jim Bob Duggar Is About to Get Even Richer
Published Wed May 15 2019 By David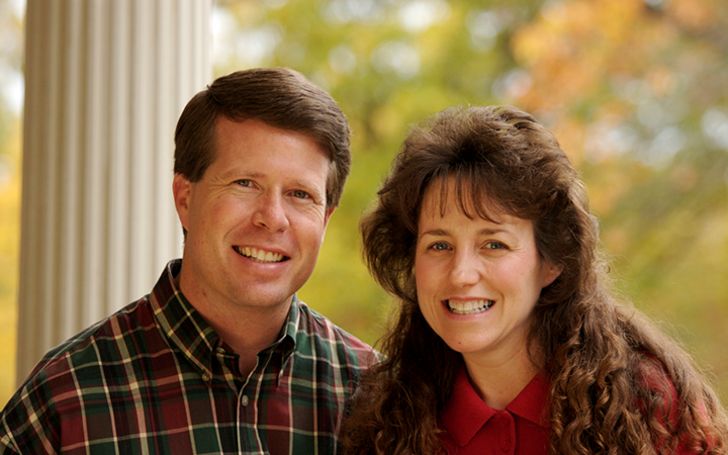 Seems like Jim Bob Duggar is getting a boost to his personal wealth.
Jim Bob Duggar once interpreted a verse from the bible that said, "stack your money so high you can climb it to heaven like a ladder. Then we'll ride Jet Skis, bruh."
We all know, how well acquainted the chief of the Duggars is but even so, sometimes it's quite a matter of bewilderment to think how the man with 19 kids escalated to that much wealth.
Obviously, there's the Duggar media empire, which has proven to be the most fruitful of Jim Bob's investments, but it's certainly not his sole source of income.
Jim Duggar is getting a huge profit from one of his previous investment.
With the help from his children, the head of the Duggars has made several small fortunes selling used cars and flipping houses. And he is quite extensive in them.
In fact, the latter enterprise has led to considerable conflict between Jim Bob and his neighbors.
Also Read: Step Aside, Duggars! Zach and Whitney Bates Are Expecting Baby #3!
His preference for acquiring capital at the expense of his personal relationships has led to accusations that Jim Bob manipulates family to generate money.
While there are certainly lingering questions about the ethics of Jim Bob's business practices, but there's no doubt about their efficacy. And now, one of his biggest and long invested projects is about to yield major profits.
Recommended: Fans Seem Convinced Jill Duggar Is Pregnant!
According to People, in 2014, Jim Bob and wife Michelle bought a 10,000 square foot home in Springdale, Arkansas for $230,000.
Jim Bob Duggar is getting a hefty profit from his Springdale, Arkansas property.
Source: Pinterest
Built-in 1969 and inspired by Frank Lloyd Wright's famous Round House, the Baylor Mansion had already fallen into ruins, and it was the time when the Duggars had snatched it up for almost nothing.
Now, five years and a couple of renovations projects later, the Duggars are ready to sell the property for a hefty amount.
Earlier this week, the couple listed the home this week with an asking price of $1.8 million.
We may not have the idea how much the Duggars poured into the property for redecorating, but Jim Bob is sure to be benefited heavily from his unpaid laborers (courtesy of their children and grandchildren).
You May Also Like: Josh Duggar Begs Judge To Relieve Him From His Latest Scandal
"They've always looked for opportunities where they could improve something," an insider from the Duggars forwarded to People.
"They just like flipping houses. They like the construction business, the remodel, and seeing something go from bad to good — from unused to being attractive for others."
It may sound innocent on a superficial level, but that is until you consider the numerous Springdale residents who have filed complaints against the Duggars for everything from property violations to accusations that Jim Bob is essentially buying up the town in an effort to gain more favor from politicians.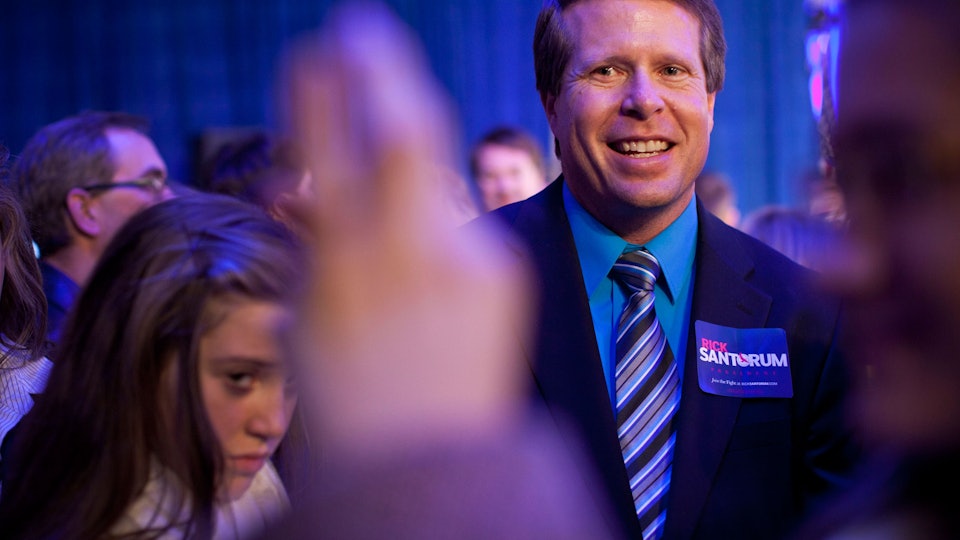 In 2002 Jim Duggar ran a campaign for US Senate but eventually failed.
Source: Romper
Obviously, the political leverage remains Jim Bob's number one priority.
Bob is a former member of Arkansas House of Representatives who raised an unsuccessful campaign for the US Senate in 2002. His eldest son, Joshua was a Washington lobbyist until his own sex scandals put an end to his political ambitions.
These days, it seems Jim Bob is focused on employing his power in rural Arkansas – much to the annoyance of his long-suffering neighbors.
-->