Interesting Development? Kylie Jenner Made A Huge Twitter Statement About Jordyn Woods
Published Tue Apr 02 2019 By Tess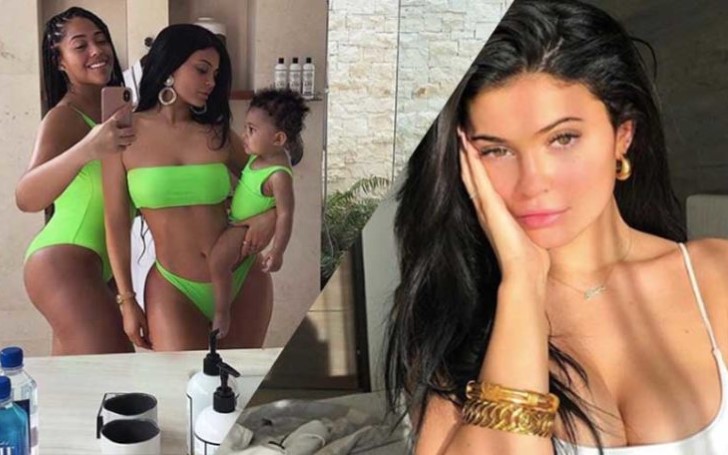 Kylie Jenner makes a huge Twitter statement about her best friend Jordyn Woods.
After the Tristan Thompson scandal, no one really knows what happened to the friendship between Kylie Jenner and Jordyn Woods.
Following the price cut on Kylie's "Jordy" lip kit amidst the model's cheating scandal with Tristan Thompson, many speculated the BFFs were no longer talking to each other.
Amidst the assumptions and uncertainty, the young billionaire finally disclosed about what happened to her friendship with Jordyn Woods.
Recently, the 21-year-old Kylie Cosmetics mogul made a statement to everyone with a recently changed Twitter photo which features herself with her childhood best friend Jordyn Woods.
Kylie Jenner recently changed her Twitter cover picture which now features herself with Jordyn Woods.
SOURCE: Jorscribe
Likewise, in a new interview with The New York Times, Kylie clarified the constantly misinterpreted coincidental business decision.
"This is just not my character. I would never do something like that and when I saw it, I was like, thrown back. Jordyn knows I didn't actually put it on sale."
Furthermore, the business mogul revealed she was unaware of the sale until one of her employees informed her the discount was applied weeks earlier after the company switched the color of the packaging from white to black.
The reason behind the sale was to get rid of old stock to make space for the new one.
While Jordyn left Kylie's home in the wake of the scandal, the two might just be keeping their friendship.
According to sources, as Jordyn is such an important part of Kylie's daughter, Stormi's life, the lip-kit mogul might just be keeping her around.
Don't miss: Kylie Jenner Becomes The Youngest Self Made Billionaire at Age 21
A source told E!: "Jordyn and Kylie are sisters and inseparable best friends. The family doesn't expect them to not be friends anymore. Time will dictate what happens here."
Meanwhile, Jordyn Woods also tried to clear the fog earlier by liking Kylie's Instagram posts.
-->