Is Meghan Markle Struggling Under Pressures Of Royal Fame?
Published Mon Jul 22 2019 By Jasmine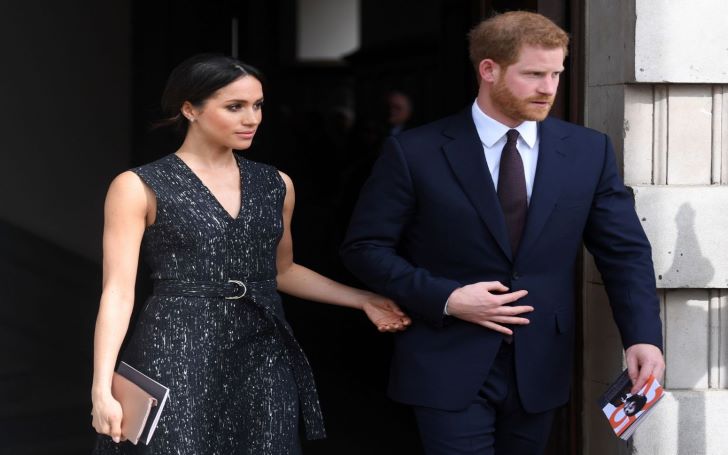 Is Meghan Markle feeling the pressure of Royal Fame?
Unlike every other person in the royal family who got their way into the spotlight through the royalty of their husbands or wives, Meghan Markle made her way into the limelight independently. Despite the duchess's effort to make a smooth transition into her new life, her unique previous lifestyle might sometimes open the doors for a few exasperating criticisms.
When Meghan married Prince Harry, the entire world was taken aback. While many are pleased to get a first-ever British Princess of color, a few of them were carefully observing every action of Meghan and looking for a space to scrutinize. Under this circumstance, Meghan is consistently feeling pressurized.
Meghan Markle became part of many controversies following her marriage. The most major one was about how she failed to get along her husband's older brother, The Duke of Cambridge, Prince William and his wife, The Duchess of Cambridge, Kate Middleton. Some even accused her of bringing instability into the relationships within the royal family.
Recently, Meghan and Harry decided to shift their new family away from the Kensington Palace. Harry also chose to separate his royal duties and charities. The couple claims to take the step to give their children a bit more normal life. However, few people claim that Harry's decision to split is based on Meghan's feeling of discomfort in the palace with his siblings. Some even claim the separation is creating a feud between the brothers!
Things are getting more complicated for the princess. The new mother is constantly facing unreasonable criticism for almost every move she makes. During her pregnancy, she was even objected for holding her baby bump too much! After the birth of Prince Archie, Meghan is even getting criticized for the way she holds her child! Many believe the spotlight is natural for a British royal; however, the intensification of criticism for Meghan shows the racist nature of media.
Even though the undesired media attention is troubling Meghan, her relationship with her sister in law, Kate Middleton might be getting better. Sources claim the duchesses are bonding over the experience of motherhood. Needless to say, Kate understands the pressure of being a new mother under the fame and could share a couple of tips to Meghan on how to deal with undesired attention.
In between all these controversies, it is natural for her to feel pressurized. Hopefully, someday the media shall learn to see Meghan as more than a princess of color, struggling to adapt to royalty. Until then she could find the much-required solace with Harry and her newborn prince, Archie.
-->