Jennifer Garner is Thrilled To Be Dating New Boyfriend John Miller After Ben Affleck Divorce
Published Sun Jan 27 2019 By Jessica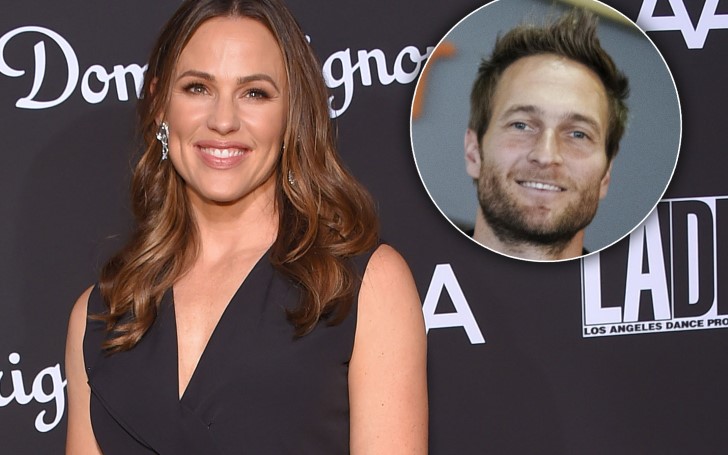 American actress Jennifer Garner is thrilled to be dating new boyfriend John Miller.
The 13 Going on 30 Hollywood actress Jennifer Garner appears to be incredibly happy with her new love interest John Miller, who unlike her former actor partner, is an ordinary guy.
A source close to Garner told Hollywood Life revealed the actress couldn't be more thrilled to be dating someone who is not from the entertainment industry.
Actress Jennifer Garner and her new boyfriend John Miller
SOURCE: Pop Sugar
Clearly, Garner is really happy to be dating a normal guy.
You may also like: WWE Release Statement on Rumours Claiming Ronda Rousey To Quit After Wrestlemania 35
Despite successfully being a part of the Hollywood career, the 46 years old actress does not see herself as a big celebrity which can be one of the main reasons she couldn't be happier to be dating a normal man like Miller.
Following her divorce with the former spouse, Ben Affleck, John is the first man she approached to see as her new potent love. And Jennifer eventually did receive all the love she expected from Miller.
Don't miss: American YouTuber Summer Mckeen Known for Her Hair, Makeup, Fashion and Lifestyle Videos, Get The Details Here
As a matter of fact, the source revealed Jennifer feels great from the love she receives from John. The insider adds to the news outlet:
"Jen Garner is extremely happy dating boyfriend, John Miller. John makes Jen feel great, but what she really loves about him is he is normal and not in the industry."
Obviously, Jennifer not preferring the celebrity lifestyle can be considered one of the reasons why she keeps her children away from the limelight.
In other news: 'Game of Thrones' Star Sophie Turner Already Told Her Friends The Ending
Likewise, Jessica is not seen much with John in public either. One of the last and few times the couple got spotted together was during their pre-Chrismas party celebration last year.
On the topic of the Pearl Harbor actress living a low-key life, the insider adds:
"That's really who she is. Jen rarely even puts on makeup to leave the house. She's so not tour typical LA celebrity."
Affleck, Garner's ex-husband seems happy for her new relationship with Miller as well. In fact, the actor even approved of their relationship and claimed he is happy that Jennifer found someone new since their divorce in October last year after three years of separation.
We are glad and happy about Jennifer finding a new romance too.
Meanwhile, Jennifer's current love partner, John Miller is the CEO and chairman of a Cali Group that owns a chain of 50 CaliBurger restaurants.
We wish the best in the future for this lovely duo!
-->