Jennifer Hudson Sited with Rumoured Lover! List of Hudson's Ex-Boyfriends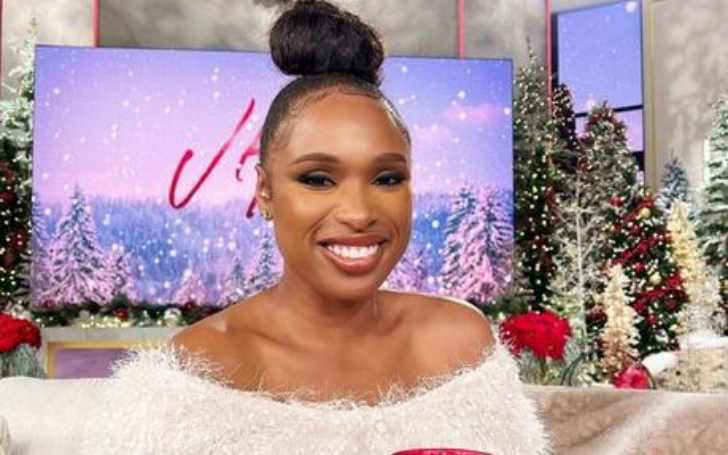 Jennifer Hudson is a well-known name in the glamour world. She is an American singer, actress, and host with an eye-catching career. Popularly known as J.Hud, she has won Oscar, Tony, Emmy, and Grammy awards. With that achievement, Jennifer became the second African-American and the youngest woman to receive an Oscar.
In 2013, Hudson's name was attached to the Hollywood Walk of Fame. During the third season of American Idol, she was a finalist and placed in the seventh position. Some of her acting credits include Sex and the City, Smash, Empire, Winnie Mandela, and so on. Learn more about the successful actress and all there is about Jennifer.
Jennifer Hudson Sited with Rumoured Lover!
The gorgeous singer, Jennifer Hudson, is continuously fueling her dating rumors! Her relationship and romance are part of the massive limelight as of now. So who is that lucky guy? Hudson and her rumored boyfriend, Common, enjoyed a romantic dinner date at Nobu Malibu.
The two, Common and Jennifer, enjoyed several romantic dates despite confirming their relationship for months. They are currently working together in an upcoming action thriller, Breath.
On their romantic night out, Hudson wore a puffer jacket with baggy sweatpants alongside a light pink scarf for the touch. She then completed the look with UGG boots. Meanwhile, Common rocked in his splatter paint-design sweatshirt with white sneakers and brown pants.
In September 2022, their relationship came to light. However, neither of the duo has confirmed their romance. In one of the interviews, Hudson stated,
"We work together in film and Common played my husband. We need to eat between working hours."
In the past, they were spotted Chicago and Philadelphia enjoying the outing together.
Jennifer Hudson Called Off Engagement With David Otunga
One of Jennifer Hudson's popular relationships was with David Otunga, a former professional wrestler who served in WWE. Though they never married, the former pair had an exciting love journey. Looking at their love life, Otunga and Hudson encounter one another for the first time in the early 2008s.
At that time, the actress was recently heartbroken and broken by her ex-boyfriend, James Payton. They started their dating journey in 1999 when she was only eighteen.
After the first incredible meeting, Otunga and Hudson exchanged contacts. Soon enough, David and Jennifer began a sweet relationship. According to the wrestler, the Oscar-winning actress was the one who approached him first.
Within a year of their romantic journey, David knelt on his knee and proposed to the love of his life in Los Angeles. He popped up the question with a Neil Lane sparkler whose response was a tearful yes from the actress.
Interestingly, it was Hudson's twenty-seventh birthday party organized by Otunga. One month later, tragedy struck when the singer's brother, nephew, and mother were killed.
Jennifer Hudson Welcomed a Son With Ex-Fiance, David Otunga
Within a year of their engagement, Jennifer Hudson announced the arrival of their first child. Throughout the pregnancy, the Grammy Award-winning singer refuses to confirm being a mother soon. However, her baby bump speaks for itself after she took the stage in Los Angeles performing Will You Be There for Michale Jackson's public memorial.
On August 10, 2009, Jennifer finally became the mother of their first child, David Daniel Otunga Jr. The happy news was announced by Showbiz411. Many high-profile celebrities congratulated the pair on a new beginning in life.
David and Jennifer planned their marriage for various occasions. But the wedding of Otunga and Hudson never happened. Despite so much love and affection, the formerly engaged couple called off their engagement in 2017. They officially parted ways in November of the same month. And recently, Mod Sun and Avril Lavigne broke off their engagement.
Although they are no longer an item, David and Jennifer remain committed parents to the child. In 2019 the couple agreed to share equal custody of their son. The court documents state that they will schedule every two months to propose a plan of care for the next two months, which is 50/50 custody.
Who is Common? Know About Jennifer's Alleged Boyfriend's Relationships
Lonnie Rashid Lynn, Aka Common, is an American rapper and actor who gathered mass attention after releasing his major label album, Like Water for Chocolate. Till now, he has released fourteen studio albums that are equally hit.
During Common's career, he has won two Grammy Awards, a Golden Globe Award, and an Academy Award. Interestingly, Lonnie is a successful actor featured in several blockbuster movies and is loved by fans.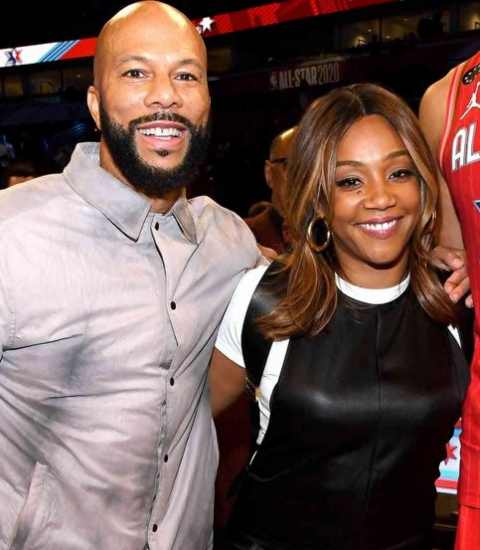 Some of Lonnie's acting credits include Street Kings, Santed, Happy Feet Two, Soul Train, Girlfriends, Hell on Wheels, and so on. Regarding his personal life, the rapper's first known relationship was with Erykah Badu. Moreover, Badu is also a Grammy Award-winning singer. They started their sweet love journey in 2000, lasting only two years, and they parted ways.
Lonnie then began dating tennis player Serena Williams and actress Taraji P. Henson for several months later ended in break up. In mid-2020, he was romantically involved with the comedian Tiffany Haddish. Their relationship lasted a year, and Common and Tiffany parted ways in November 2021. Further, he also has a daughter, Omoye Rashid Lynn, and is taking good care of the child.
How Rich is Oscar Award Winner Jennifer Hudson?
Jennifer Hudson has shown her capabilities to the world from the beginning of her career. Now, she has achieved everything in the entertainment world. As of 2023, the singer is enjoying a net worth of $30 Million. Most of her fortune is from her incredible acting and singing career. Her estimated annual income is over $500,000 through her overall participation.
Hudson is involved in more than three appearances which are highly appreciated by the fans. Regarding her real estate involvement, In 2011, she bought a $3 million home in Chicago. Jennifer's Chicago house was built in 2007. Also, she owns several multi-million properties around the USA.
For More Content, Visit Glamour Fame
-->