Who is Jerry Reinsdorf? Some Facts to Know About the Chicago Bulls' Owner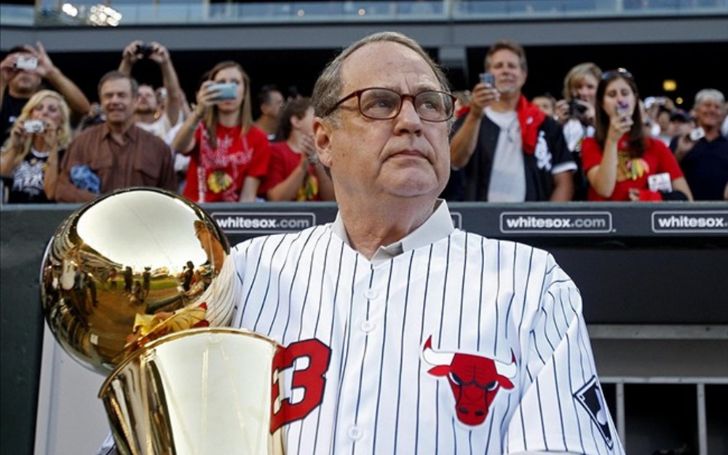 Jerry Reinsdorf is the man behind NBA's hotshot team, 'Chicago Bulls,' as well as the MLB's 'Chicago White Sox.' The professional tax attorney turned owner of an NBA team's been the head of both his teams for more than three decades.
There's so much to know about the guy who initially started out his initial fortune through real estate and surged his career in sports team investment. Reinsdorf is now the owner of a six-time NBA Championship winning team led by sensational player Michael Jordan himself. So, let's get to know more about the Chicago Bulls Owner, Jerry Reinsdorf.
Born and Bred in A Jewish Family
Starting out from the basics, Jerry was born to a Jewish family in Brooklyn, New York. His father was a sewing machine salesman who made sure his kid got an excellent education throughout his days, which inevitably made him the man he's become now.
Jerry Reinsdorf is a double degree holder from both George Washington University and Northwestern University School of Law.
Photo Source: Forward
The future business enthusiast attended Erasmus Hall High School in Brooklyn and later on earned himself a bachelor's degree from George Washington University in Washington, D.C. The next take in his life was becoming a successful CPA and lawyer, which he did become alongside registering as a mortgage underwriter and a certified review appraiser.
Jerry Reinsdorf Early Stake Into Business, From White Sox To Chicago Bulls
After completing his education, Reinsdorf made his way in the corporate world through his first job of a tax delinquency case for Bill Veeck, owner of White Sox at that time. After that, fast-forwarding to 1973, he co-founded Balcor Co., which went on to become a massive success. However, Jerry left the company in 1987 after selling it to the American Express for a massive $53 million.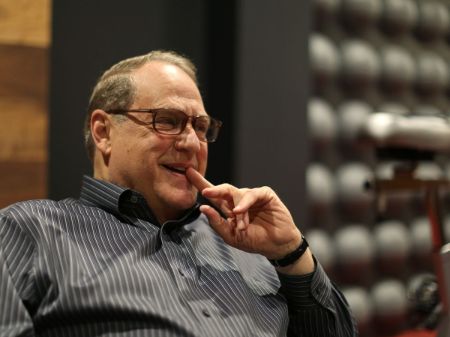 Jerry Reinsdorf been the head of the White Sox and Bulls for over 35 years.
Photo Source: On Tap Sports Net
By that time, the lawyer being a sports fanatic, had collected enough money to get into the business of his interest. As in 1981, he purchased Major League Baseball team he worked for, White Sox. The quirk of talent in him shined through the success of White Sox as the team transformed into a division champion two years later of his ownership.
You May Also Like: Trae Young Girlfriend - Is the American Basketball Player Dating Someone?
The team's ongoing success made Reinsdorf expand his holdings yet again to enter in the NBA. He became the owner of Chicago Bulls in 1985 and led the team to three consecutive wins as NBA champions from 1991 to 1993 in the presence of Michael Jordan. In those times, Jerry became one of the most influential owners in the NBA.
Critics Surrounding Jerry Reinsdorf
Even though both the teams owned by Jerry were doing exceptional in their respective fields, he was often criticized for his laser-like focus solely on the economic tradeoffs. He was said to have a sharp mind, which was proved on multiple times. Back in 1988, Reinsdorf threatened Illinois politicians to help finance a new stadium, or else he would relocate White Sox to Petersburg.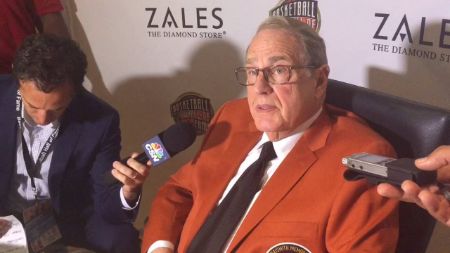 Jerry Reinsdorf was inducted into the Basketball Hall of Fame back in 2016.
Photo Source: YouTube
The 84 year old was also one of the dominant representatives of baseball 28 team ownership bloc strike for salaries and revenue sharing of the players. Besides that, some of the criticism by fans were for the long, acrimonious relationship of coach Phil Jackson and Bulls management team, which led to Jackson quitting altogether.
Interesting: Charles Barkley Net Worth - Find Out How Rich the Former Professional Basketball Player is
There were also other cases like him trading Scottie Pippen, leaving Dennis Rodman in free agency.Although it is a fact that Jerry did make a fortune of a net worth out of his two championship winning teams.
Subscribe the newsletter of Glamour Fame for more of these content.
-->