John Wick Directors are Contributing to The Matrix 4
Published Thu Apr 30 2020 By Eden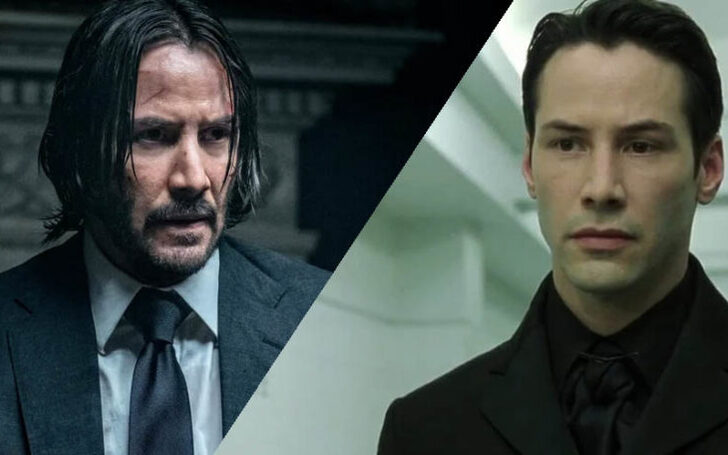 The John Wick directors are helping out the filmmaker of The Matrix 4.
Prior to their debut as directors with John Wick in 2014, Chad Stahelski and David Leitch had already accrued considerable experience working on Hollywood projects, especially in the stunts domain. This involved both men taking part in The Matrix series as stunt actors, and although they are now setting out their own movie paths, Stahelski and Leitch are currently providing helping hands to the upcoming Matrix film.
The Matrix 4 is the forthcoming American sci-fi action thriller and the fourth installment of The Matrix Series. Lana Wachowski, one of the two Wachowskis, who directed the previous three films, is co-writing and directing the latest movie.
The film started development in San Francisco on February 4th, 2020 under the code name "Project Ice Cream." However, the work on the project was suspended in March 2020 because of the ongoing COVID-19 pandemic.
Just like the previous three Matrix movies, The Matrix 4 is going to be an action-packed event, however rather than venturing into stunts as they did back in the day or acting as second-unit directors, Chad Stahelski and David Leitch are supporting filmmaker Lana Wachowski on a more strategic basis.
Stahelksi said:
It's more about the creative concept of some of the choreography and backing them up with stuff. Other than the Matrixes, most of their stuff…what makes [Lana] so great is she directs her own action. We've had second unit directors on some of the Matrixes just because of the logistics involved.
Chad added, "But of late, and especially on Matrix 4, she's directing her own action. The second units for them are mostly establishing shots, the B-sides of the some of the compositions for some locations. But Lana, she does her own action. She weaves it into the main unit stuff, which is why their stuff looks so good."
Usually, a movie's primary directors depend on second-unit supervisors to manage shooting action scenes. If The Matrix 4 were produced soon after the first three Matrix film, the same approach would have likely been adopted. However, as Chad Stahelski mentioned, Lana Wachowski tends to monitor the shooting of action scenes herself, leaving it up to him and David Leitch to contribute with the expression of these scenes and stay behind the cameras, as did Stahelski during 'Birds of Prey.'
Watch: The Matrix (1999) Official Trailer #1 - Sci-Fi Action Movie
Chad Stahelski also stated during the interview with Collider he and David Leitch feel privileged to be participating in the production of The Matrix 4 as they are working with several of the crew members who served on the initial Matrix films, which in itself is special.
Stahelski stated:
They were really cool. They asked us to help out with the choreography and some of the physical training for the guys. I'm helping out a little bit for a sequence; I think Dave's helping out for a sequence. Lana's come back with a lot of love to have a pseudo-family reunion, so that's been a lot of fun.
The action expert continued, "It's been good to see a lot of the crew members again. We just finished doing a sequence in San Francisco before the pandemic started."
Chad Stahelski and David Leitch are obviously working well together as John Wick showed, and Matrix 4 is definitely a nice way for them to bring their minds together again on a project that was a massive deal for the duo. Meanwhile, Stahelski steered the John Wick sequel alone after the first round of Keanu Reeves' hitman persona, whereas Leitch continued his path to direction with Atomic Blonde, Deadpool 2, and Hobbs & Shaw.
Plot specifics of The Matrix 4 are kept under the rock for now, but Keanu Reeves, Carrie-Anne Moss, Jada Pinkett Smith, and Lambert Wilson will all play their respective parts from previous films. Fresh faces include Yahya Abdul-Mateen II, Neil Patrick Harris, Priyanka Chopra, Jessica Henwick, Jonathan Groff, Toby Onwumere, Max Riemelt, Eréndira Ibarra, Andrew Caldwell, Brian J. Smith, and Ellen Hollman.
The Matrix 4 is reportedly scheduled for May 21, 2021, the same day that another film starring Keanu Reeves, John Wick: Chapter 4, is expected to be released. Fans are even calling it National Keanu Reeves Day. However, as The Matrix 4 has had to stop shooting indefinitely like so many other projects recently, there is a strong possibility that it will be moved back to the Warner Bros schedule.
Visit Glamour Fame for more interesting news of your favorite movies.
-->