Johnny Depp Accuses Amber Heard Of Burning His Face With A Cigarette!
Published Sun Jul 28 2019 By Jasmine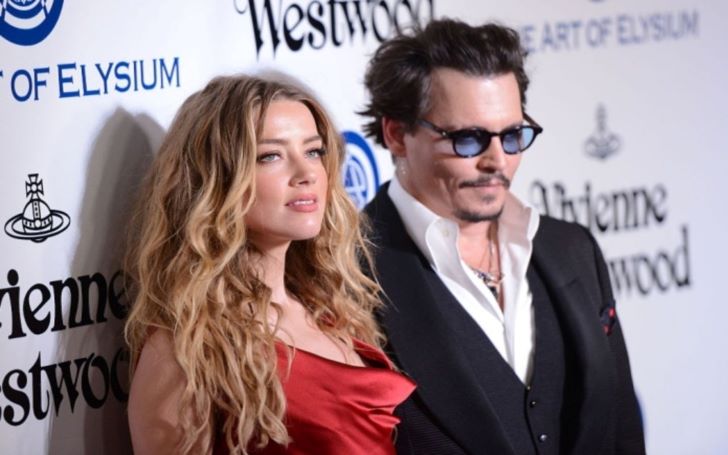 Amber Heard burned Johnny Depp's face with a cigarette!
The release of stories about our beloved actor Johnny Depp being a domestic abuser was truly heart breaking. While we took Johnny to be the perfect man, he managed to conceal a darker side of his personality from the public eyes for a very long time. But as it seems, there are now new revelations on Johnny's side of the story and they are shocking!
The famous Pirates Of The Caribbean actor, 56, recently made new allegations on his ex-wife, 33, as part of a libel case. He claimed that Amber Heard became violent during their March 2015 fight in Australia. According to Depp, Amber went 'into a violent rage' after a conversation with Johnny's lawyers regarding his' intention to enter into a post-nuptial agreement.'
As per the court documents obtained by The Blast, the actor maintained that he attempted to 'avoid' Amber by going to the downstairs bar in the house. She further reported that she followed him, yelling at him 'abusively.' Meanwhile, Johnny claims to 'pour himself a vodka and drink it,' according to the court filings.
Watch: The details of Amber Heard and Johnny Depp's fight!
Amber Heard, Johnny Depp's ex-wife allegedly threw an entire bottle at him! Luckily for Johnny, she missed the first time. The second time, however, the bottle smashed on a marble bar top, hit his hand, and cut his finger. The document even claimed that Amber put out a cigarette on Johnny's cheeks! It read:
'Ms. Heard then put a cigarette out on right cheek,'
According to sources, a photo of Depp supposedly clicked a few hours after the fight shows him lying on a stretcher with a bandaged and bleeding hand. A small circular mark is also visible on his right cheek. The actor's lawyers claimed the mark to be the cigarette burn.
Depp was in a state of shock after Amber's alleged attack and apparently 'wrote on a mirror and walls in blood and oil paint,' according to the actor's lawyers. They denied that he urinated in the house. Amber's attorney, Eric George, has denied the accusations, telling People:
'This allegation is absurd, offensive, and categorically untrue.'
However, Amber's lawyers seem to differ greatly and claim that the pictures do not prove anything significant. They even added that it showed Depp's desperate attempts to deflect the blame on him!
The lawyers noted: 'This photograph proves nothing – apart from the fact that Johnny Depp is desperate to throw out any outlandish allegation to deflect attention from his physical and ongoing psychological abuse of Amber Heard.'
-->