Katy Perry Says She Won't Invite American Idol Co-Stars Luke Bryan and Lionel Richie to Her Wedding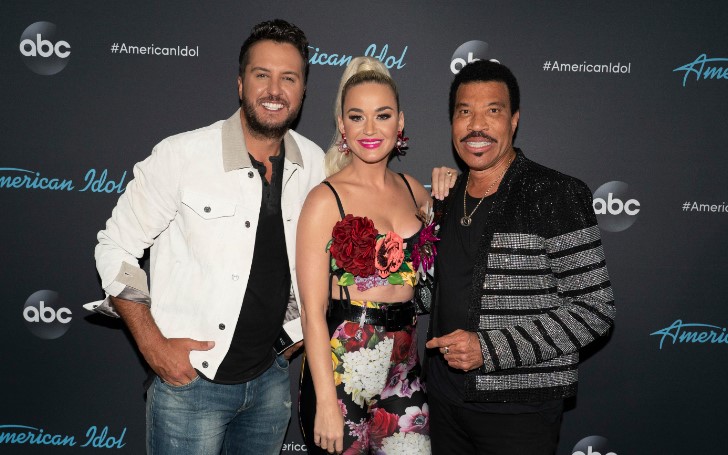 Katy Perry won't invite her American Idol's co-stars, Luke Bryan and Lionel Richie. WHAT?
It seems something wrong between Katy Perry and her co-stars Luke Bryan and Lionel Richie. She revealed she wouldn't invite her American Idol friends to her wedding.
Katy is about to tie her knots with Orlando Bloom and said she wouldn't be inviting her friends to her special day. But when we dived into the facts, we found the singer has a rather funny reason for it.
Watch: Luke Bryan & Lionel Richie Are NOT Invited to Katy Perry's Wedding
Well, it goes back to the time when all the three judges of American Idol appeared on the Jimmy Kimmel Live last Wednesday, February 12, 2020. In a rather jokingly manner, Perry said she couldn't afford Lionel and Bryan.
Also See: Mel Tucker is the New Head Coach of Michigan State Spartans Football - Find Some Interesting Facts About Him
But still, Jimmy Kimmel finds the courage to ask Katy if she is going to invite them to perform, to which Katy said, "As I said, I can't afford them. I mean, no. I mean, look. They have a lot of work to do, you know, while I'm out getting married again," Perry told Kimmel, referencing her previous marriage to comedian Russell Brand from 2010 to 2012."
Bryan barged in and said, "We were in limbo. Lionel and I, we've been dropping hints." After which, Kimmel added, "Let's just say don't save the date."
Watch: Wedding Bells Are Ringing For Katy Perry And Orlando Bloom
But later, Katy explained, "But you know what is so funny is I'm actually not a bridezilla. I call myself, like, a bridezilla. I'm like, 'I'm kinda chill.' But I am one of those girls where I got engaged February 14, and I booked the place on February 19. I take it very seriously." Thank god, it was all for the sake of humor; otherwise, it would have been a serious problem.
Also See: Meet 'Harriet' Star Cynthia Erivo; Facts about the Nigerian-Born English Actress
Bloom and Perry announced they were engaged in February 2019, so after a year, they finally decided to tie the knots, though they initially wanted to get married in September of 2019.
All the very best luck for Bloom and Katy, as it seems, Perry has grand ideas for her wedding. We will update more about Katy's wedding, till then stay tuned to Glamour Fame, and don't forget to sign up for the newsletter.
-->