Kendall Jenner Looks an Entirely Different Person Wearing Only Dish Gloves in Vogue Italia
Published Tue Feb 05 2019 By Jessica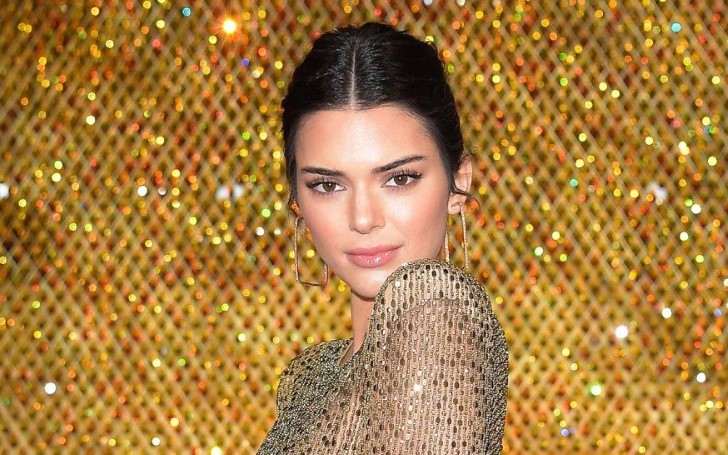 Supermodel Kendall Jenner looks unrecognizable as she poses completely naked and browless for her Vogue Italia photo shoot.
It's pretty remarkable the success growth supermodel and reality TV star Kendall Jenner achieved in her whole career span, and that too at the age of only 23.
After walking plenty of fashion runway, working with big label Hollywood designers and appearing on plenty of magazines cover, Kendall once again proves why she is the highest paid model.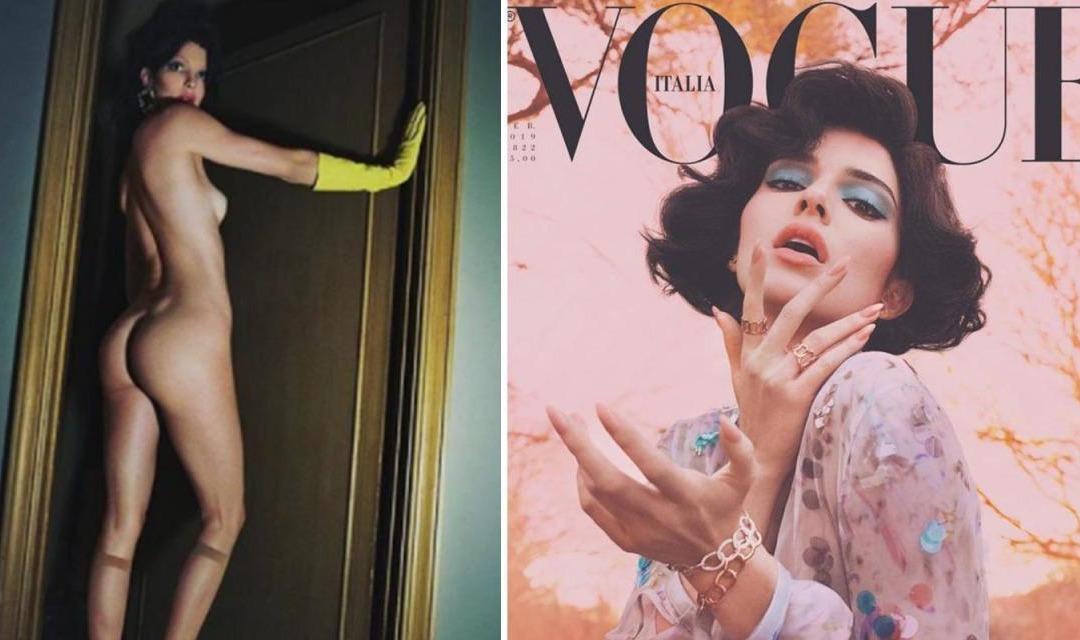 Model Kendall Jenner poses nude for her Vogue Italia Shoot
SOURCE: Kendall Jenner Instagram
The stunning 23 years old Keeping up with the Kardashians star looks all dramatic and sensational, true to her words as she likes to denominate it for her recent Vogue Italia shoot.
Related news: Kylie Jenner Spotted Wearing a Giant Engagement Ring at the Super Bowl; Is She Engaged To Travis Scott?
Proving why she is one of the best and competitive models in the industry, Kendall strips off completely naked except for a yellow rubber dishwashing globes and nude pantyhose followed by a pair of white stilettos heels.
For her new racy shoot, photographed by well-known Mert Alas & Marcus Piggott Jenner struck dramatically with a sultry pose.
Furthermore, the model also managed to allure attention to the pose as she flashed her side boobs by standing against a door.
Read too: Jasmine Yarbrough Steps Out All Smiles in a Revealing White Top in a Rare Public Sighting
Likewise in another picture to her most revealing photo shoot till date, Kendall, continuing to give dramatic pose, the latest Proactiv spokesperson can be seen with a 50s inspired style wearing a bog bouncy hairdo as she sits by a bathroom sink resting her head on her hands against the tiles.
The model who appears to be dating Cleveland Cavaliers player Ben Simmons wears a pink skirt with a multicolor trench that gives a more bold look to the shoot.
Accessorizing her attires, Kendall wears a collection of fancy rings on her fingers and silver colored chain bracelets on her wrist.
Despite the glamour being evidential in the picture, it is quite noticeable how the young brunette model famous for posing in thongs in the snow looks a bit different, but it's also clear why.
For this particular shoot, the model who likes going braless at events opted to go browless. And don't jump into the conclusion yet. Kendall didn't shave off her eyebrows.
Kendall's face looked a bit different in the picture as she opted for hiding her brows by applying nude shade foundation.
See more: Jennifer Lopez Pens Heartfelt Message To Alex Rodriguez As They Celebrate Two-Year Anniversary
The dramatic shot pictures have now surpassed nearly four million likes.
Meanwhile, the new Vogue magazine issue will be released tomorrow.
-->