Kevin Hart Reveals Painful On-Set Accident
Published Tue Mar 03 2020 By Alizeh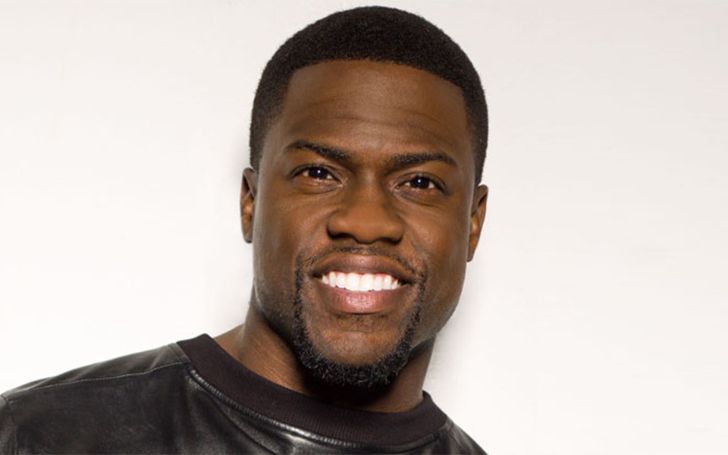 One of the most beloved actors in the comic genre in Hollywood is Kevin Hart when he's in a movie people know it will be a good one. However, 2019 was not a good year for Hart.
According to TMZ One of Kevin Hart's classic cars ended up in a ditch in the Malibu Hills after veering off the road. The accident took place on the winding and treacherous Mulholland Highway. The vehicle smashed through wooden fencing along the roadside, and the roof was entirely crushed by the impact.
Kevin was first out of the vehicle, and according to a witness, a member of his security team showed up in an SUV and picked him up. Hart reportedly went home before being taken to the hospital, not realizing the severity of his injuries.
Kevin Hart's 2019 car crash.
Source: Daily Mail
He has since allegedly undergone surgery for three fractures to his spine. It took the actor a while to recover from the fatal accident both physically and mentally.
However, even after such a severe crash, the comedian is not taking things easy with his professional life.
Kevin Hart's Quibi Series
Quibi is an upcoming American short-form mobile video platform headquartered in Los Angeles, California, founded in 2018 by Jeffrey Katzenberg. The service is set to launch on April 6, 2020.
Kevin Hart is the latest A-lister to sign up for a Quibi project.
Recommended: Who is JoJo Siwa Dating? Does She Have a Boyfriend?
Hart and his Laugh Out Loud Network have teamed with the upcoming streamer for a series titled "Action Scene." Hart will executive produce in addition to starring.
Kevin Hart alongside Quibi's cast
Source: New York Post
Jeff Clanagan, Laugh Out Loud's president and Hart's long-time business partner, will serve as a producer on the project. Dave Becky will also executive produce.
On Set Accident.
The star is currently shooting for the show. Just seven months after he was involved in a severe car accident. The comedian and actor shared a brief clip of himself taking a tumble while making his Quibi series Die Hart.
Recently, on Instagram, Hart posted a clip of him tripping on the set and needing some help to get back up. With caption
"When you think you got everything under control and you don't, Life of an ACTION STAR DAMN IT!!!! P.S S— hurt."
Regardless of the small fumble on set Hart has shown a miraculous recovery. Last week, he celebrated getting back to boxing by sharing a video of him boxing with a trainer.
You might also like: Andy Tongren - Boyfriend of Ellison Barber is a Musician, Find Out Some Interesting Facts About the Singer
"It's all coming back....slowly but surely," Hart wrote. "Patience is what's most important at this point. Is it easy? Absolutely not....but I'm loving every minute of it. The journey to becoming a greater me continues."
Kevin Hart for Men's health Magazine
Source: men's Health
In February, Hart told Men's Health, the biggest challenge has been staying patient during recovery.
Watch: Kevin Hart talk about his car accident on Jimmy Kimmel
The actor was seen on the big screen in Jumanji: The Next Level. And most recently, hart was seen on stage at a live show recently, to which fans expressed their thoughts on how graceful Kevin looks and how gracefully he's aging.
Also see: How much net worth does Pat Sajak's wife, Lesly Brown holds?
For more celebrity updates head on over to Glamourfame.com, don't forget to sign up for the newsletter.
-->