Khloe Kardashian Reportedly Never Wants To See Jordyn Woods Ever Again
Published Sun Jun 16 2019 By Andrew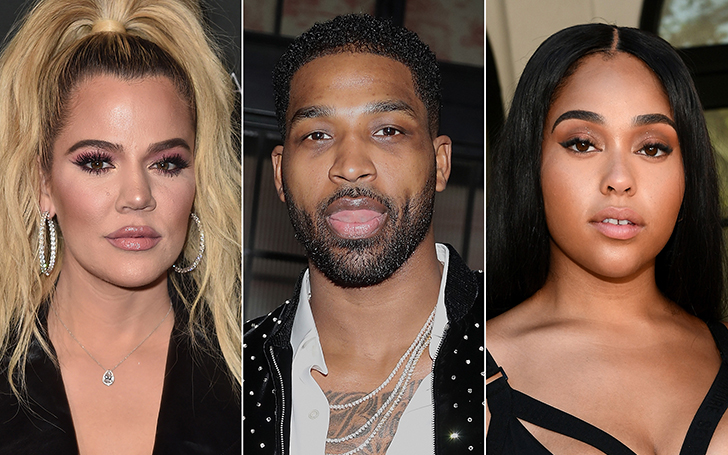 Khloe Kardashian never wants to see Jordyn Woods ever again.
Khloé Kardashian and Jordyn Woods have moved on into their individual life unbothered about the Tristan Thompson scandal that took the Kardashian-Jenner clan by storm earlier this year. However, that doesn't necessarily mean that the two would be hanging out in the near future, or ever if the trend were to follow Kardashian's say.
As per the reports of certain high-end sources, Kardashian possesses no interest in indulging with a reconnection with the former family friend who was coined 'traitor' at some point in the history of the feud that broke Woods apart from the family.
A source claimed recently that Khloé never wants to see Jordyn "ever again."
Khloe apparently never wants to see Jordan again in her life.
SOURCE: Today Show
Although the tensions still prevail Kylie Jenner gave the friendship a second chance as she still maintains some level of contact with her former best friend, all while trying to respect her sister's decision to keep her distance.
The insider went on to add,
"It's Kylie's choice to have some contact with Jordyn. She understands that it's still all very sensitive and hurtful for Khloé. Kylie has the most amazing memories of her friendship with Jordyn. She is still very surprised at what happened. Kylie always considered Jordyn to be very loyal and respectful."
Woods eventually owned up to attend Thompson's house and kissing him at a party in February. As a matter of fact, at the time he was still reportedly in a relationship with Kardashian. Given all the facts Kylie still isn't putting ready to accept that Jordyn is to blame as Tristan is the one at fault.
The insider further expressed,
"And since Khloé agrees with this, Kylie will be respectful and not talk about Jordyn with Khloé, but at the same time, Kylie wants to be able to say hello to Jordyn when she sees her out."
Both Jenner and Woods were stopped partying together at an elite club in L.A. on the occasion of their friend Stassie Karanikolaou's birthday somewhere around last week. To everyone's surprise, Thompson was also at that party, despite having no interaction with the ladies.
Watch: Jordyn Woods on Red Table Talk
Kylie still maintains some sort of contact with Jordyn occasionally, but the rope of the possibility of them being best friends ever again has been shredded into pieces, a source claimed and added that "Kylie has moved on and seems very happy."
Holding a grudge sure isn't beneficial to anyone but the Kardashians sure seem to enjoy their fair share of drama.
-->