Learn the Details About Kirsten Storms' Recent Surgery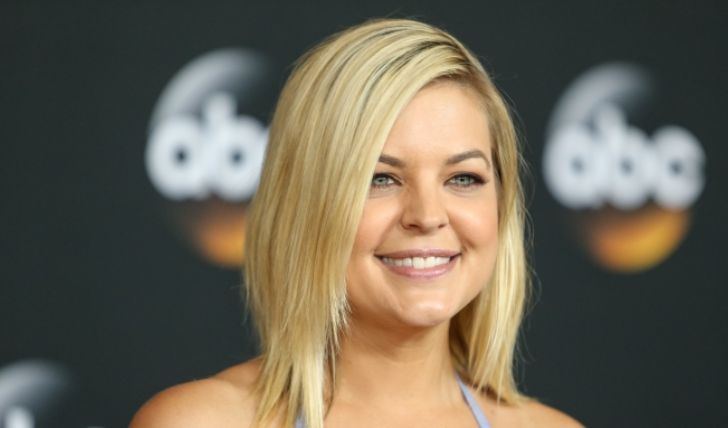 Kirsten Storms is Recovering From a Recent Brain Surgery: The Actress Says Her Condition is Improving!
The General Hospital actress, Kirsten Storms, has been complaining about a few health issues over the years until recently when she found the problem was bigger than she had anticipated. Storms joined the General Hospital cast as Maxie Jone in 2005; the actress has taken hiatus from the role several times, citing medical reasons.
The star has once again stepped back from the role to focus on her health. Kirsten Renee Storms was born on April 8, 1984, in Orlando, Florida. She's been an accomplished actress in her career with her most notable credits include NBC soap opera Days of Our Lives, Club House, That's So Raven, and Winter throne. Apart from her love life and familial relationships, her health has also been gaining some concern from the fans. Kirsten has kept her health battles an open chapter, and the actress recently revealed that she underwent brain surgery.
Kirsten Storms Says Her Symptoms are Improving Post Surgery!
On June 6, Storms shared her consistent health issues in a lengthy caption. She writes, "I spent last few years having random health issues that I disregarded as side effects to my medication." The actress then reveals after experiencing severe neck pain, she decided to get an MRI, and that's when she found she had a large cyst, full of fluid, growing at the lower portion of her brain.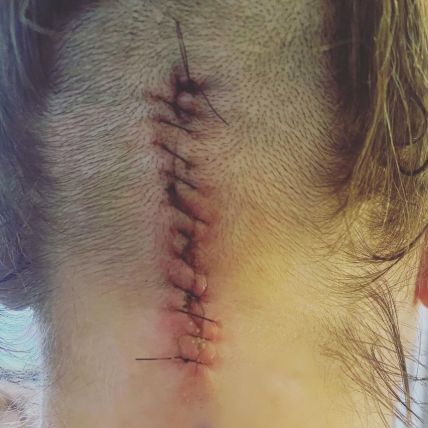 Storms says she has been ignoring random health issues for years.
Photo Source: TV Show Case
She further writes, "I feel very fortunate that my situation wasn't more serious and I had a wonderful neurosurgeon who immediately knew how to fix it." Storms underwent surgery at the beginning of June; she has been off work and has been recovering since then.
Don't Miss: Did Lisa Boothe Undergo Plastic Surgery? Find Out Here
Giving her fans an update, Kirsten wrote in her story, "There's a noticeable difference for me as far as the symptoms I was experiencing from the cyst and all the pressure in my head." She further adds, "those symptoms are gone. The constant pressure and headache I would have, That is gone, and that is amazing."
Storms says she was fortunate her condition wasn't as bad. Source: News
While journaling her progress on Instagram, Kirsten shares in one of her posts that she could take stitches out in late June. The actress says it was a lot more painful than she thought it would be. "Even now while I'm talking I can feel the tightness in the back of my head, and neck, is very, very tight and hard-feeling," she wrote.
Kirsten Storms Steps Back From General Hospital!
Not the first time Kirsten has taken a hiatus from playing Maxie Jones in General Hospital. The Emmy-nominated actress left the role in 2011 after she was diagnosed with Endometriosis. In 2014, she vacated the role citing maternity leave. And the last time in 2017.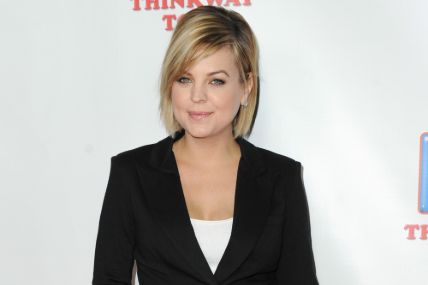 Storms says fans won't be seeing her as Maxie for a while.
Photo Source: People
On the July 19th episode of the soap opera, Storms' character was shown departing for a new city, foretelling the actress's indefinite absence from the show. Storms shared on her social media that the General Hospital's audience won't see her as Maxie for a while.
Recommended: Did Yeonmi Park Undergo a Plastic Surgery? Find All the Details Here
Upon hearing the unfortunate news, many of Storms' co-stars sent Kristen their love. Her onscreen mother, Kristina Wagner, wrote, "sending love and prayers for a speedy recovery for our dear Kirsten" as Storms continues her recovery."
For more information and news on your favorite stars, stay connected to Glamour Fame.
-->