Did Yeonmi Park Undergo a Plastic Surgery? Find All the Details Here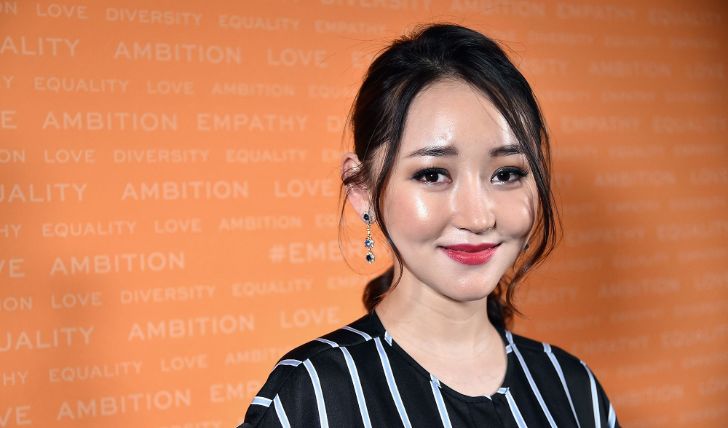 Has Yeonmi Park Undergone Plastic Surgery? Read the Complete Facts Here!
Yeonmi Park became an overnight sensation when her speech at the One Young World 2014 summit went viral. A North Korean defector and an activist currently, Park's story of hardships and her battle for survival has earned her a legion of admirers. Yeonmi escaped North Korea at 13 and suffered unimaginable woes on her journey for freedom.
Park was born on October 4, 1993, in the Ryanggang Province of North Korea. She says she endured sexual exploitation at the hands of a human trafficker. Divorced and a doting mother to a son now, Park lives in Chicago. She released her memoir In Order to Live: A North Korean Girl's Journey to Freedom in 2015. The 27-year-old activist is suspected of undergoing plastic surgery.
The Complete Truth About Yeonmi Park's Plastic Surgery!
The first time world saw and heard Yeonmi Park was in her viral speech in 2014. Her refined, innocent, and petite appearance captivated many hearts. The motivator got hitched to an American man named Ezekiel in 2017. Yeonmi has since shown a visible evolution in her style and appearance.
Yeonmi Park underwent plastic surgery to cover her scars.
Photo Source: Celeb Diaries
Her life was further highlighted when she appeared in the Joe Rogan Experience podcast. In the podcast, the activist revealed she and her husband had officially separated ways, but viewers found Yeon Mi's changed appearance to be a better topic for gossip. Many opined the defector had undergone rhinoplasty.
Check Out: Eva Marie's Plastic Surgery: Find All Details Here
While Park is living in a free country now and is allowed all the privileges like any other American, be it undergoing the knife, the activist has become a subject of criticism. The defector herself hasn't referenced going under the knife so far. Experts also think that Park has eyelid surgery.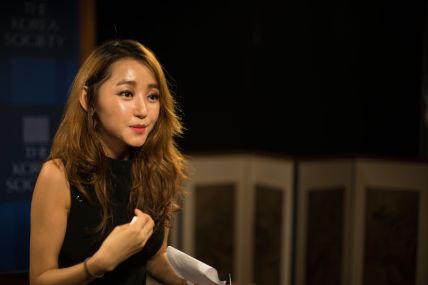 Did the North Korean defector undergo rhinoplasty?
Photo Source: SBS
A single parent to a three-year-old son, Yeonmi has kept reticent about the plastic surgery speculation against her. Once narrating one of the harrowing stories of survival, Park mentioned going through surgeries to cover her scars from abuse. She hasn't said going through the process for beauty enhancement.
Yeonmi Park at Joe Rogan Podcast!
Park's tale of the fight against the North Korean tyranny and her encounters with predators on her journey has captivated many hearts, but even as she continues her advocacy against absolute power, Park and her story haven't been free of criticism; in fact, many have found loopholes in her stories.
Park calls herself a victim of West's tyranny of woke.
Photo Source: Celeb Sags
Park cites herself as a victim of 'West's tyranny of woke.' In an interview with podcaster Joe Rogan, the high-profile defector recalled a recent incident. The activist in her early 30s shares that three women robbed her; when she held onto the woman and tried calling the cops, Yeonmi says the bystanders stopped her from doing so and instead counterattacked her calling her racist and all.
Recommended: Did Liu Yifei Undergo Plastic Surgery? Find Out Here
"These people on the street, these bystanders, who were white people, were calling me racist and telling me that the color of their (robbers') skin doesn't make them thieves," Yeonmi said in the interview. As per Yahoo, the suspect, identified as Lecretia Harris, was arrested in connection with the incident.
For more information and news on your favorite stars, stay connected to Glamour Fame.
-->