Kristen Stewart Is Eager To Play Gay Superhero
Published Tue Sep 10 2019 By Chester
Kristen Stewart shared her interest in playing the role as gay in the next MCU superhero movie.
During the interview with Variety, Kristen Stewart revealed she had been told to hide her identity and present herself like any other actress.
Citing up the situation, Stewart shared, "if you don't go out holding your girlfriend's hand in the public, you might get a Marvel Movie."
Check Out: Kristen Stewart Wants to Play a Gay Superhero
Stewart told Variety,
That's been a conversation that's always existed, I've always radically rejected it.
"It's nice to be able to talk about that in a way that people really understand now," Stewart added. "Instead of sounding like I'm crazy, like, 'Don't put me in a box! Ambiguity's a cool thing!' Now, it's, like 'duh.' Before, I had to say it like it was some far out idea. Now it's more on the mainstage, which is rad."'
The highest-paid actress in the world 2010/2012 is now happy as the world has evolved so much in recent years, precisely regarding bisexuality. People are now accepting it and its 'ok' to be yourself.
And most importantly she's happy for the role offers which are not being changed since being an LGBTQ member.
Sitting next to her was Anthony Mackie, who's been playing as the Falcon since 2014 in "Captain America: The Winter Soldier," and is up for a new Disney and Marvel series "The Falcon and the Winter Soldier."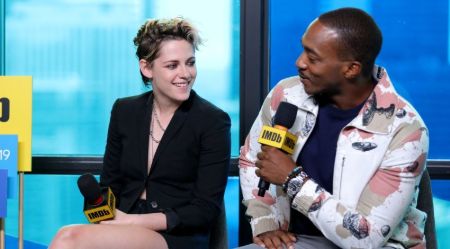 Anthony Mackie and Anthony Mackie are up for the movie Seberg.
SOURCE: IMDb
In the interview, Stewart gets asked what superhero role should Stewart play where Stewart interjected, "A gay one!"
Mackie then continued the joke, saying of his dealings with Marvel, "It's been a really wonderful, eye-opening experience to where I've been able to work with many —" he then turned to Stewart —" gay kids."
After being asked whether there was room for a gay superhero on the upcoming "The Falcon and the Winter Soldier," Anthony said, "I think [Stewart] should be the gay female Falcon Captain America" as Stewart affected a superhero pose.
The César Awardee actress' most significant mainstream role was from 2008's Twilight based on Stephenie Meyer's best-selling novel of the same name.
Stewart was hiding it under her chest for many years as she thought it could impact her career in the industry.
If you are updated with the stars, then you might know he dated Twilight star, Robert Pattinson, who is up to be the next DC's Batman.
The couple broke up in 2013 after finding out Stewart infidelity with her Snow White and the Huntsman director Rupert Sanders.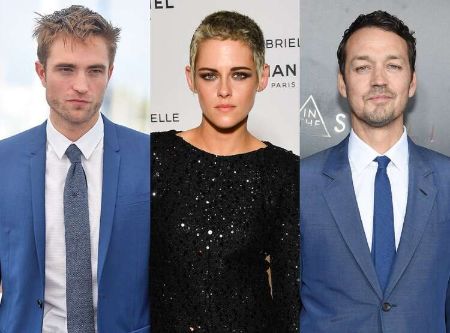 Stewart and Pattinson dated for three years while playing couple Bella and Edward in the Twilight films.
(SOURCE: E! News)
And since then, Steward opened about her sexuality and started dating women, Victoria's Secret model Stella Maxwell, Alicia Cargile, and singer St. Vincent, French singer Soko.
Nevertheless, we are happy to see Kristen comfortable to share whoever she is now. Robert and Kristen still are good friends as recently shared her happiness to see Pattinson as the next Batman; on the other hand the 'Remember Me' star also shared he reminisces their sweet love watching Twilight.
And the constant news we hear about Marvel to introduce next gay hero, we sure wish to see the 29-year-old actress Kristen for it.
Over the past years, the world has been a beautiful place where the marginalized people can speak and open themselves, and that's one of the best things.
Stay tuned and connected to find updates on the news.
-->