Lady Gaga Looks Fierce and Fabulous on Enchanting 'V Magazine' Cover
Published Thu Mar 07 2019 By Chester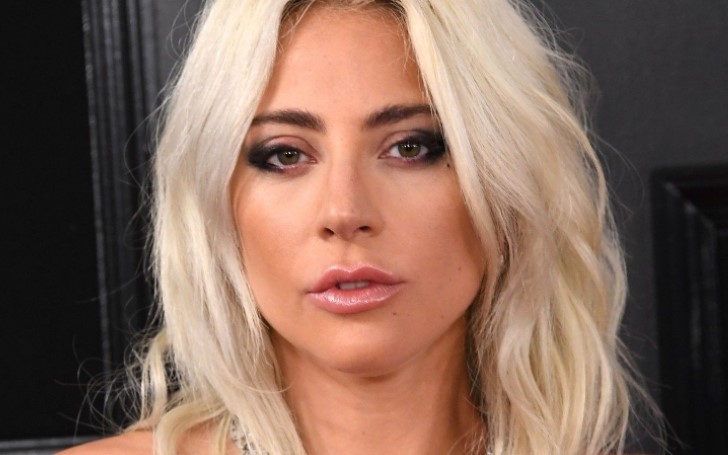 Once again, Lady Gaga amazes us transforming into the fashion queen with her fierce and fabulous 'V Magazine's' looks.
The Fashion queen Lady Gaga celebrates her 10 years association with V Magazine by covering the March/April edition in an eccentric look and outfit.
The 'Shallow' singer always marks herself at the top when it comes to fashion. The beauty queen mystifying outlooks, enigmatic personality, and untypical fashion choices have been found inspiring and fascinating to many fans and trend lovers.
Check out: Lady Gaga and Bradley Cooper Almost Kiss after Their Oscars Performance
The Fashion icon legacy continues as this time Gaga perplexed many fashion admirers transforming in an extravagant "Couture doll" wearing an intergalactic themed outfit.
V magazine released the puzzling image on Tuesday where the fashion icon Gaga is lying on a dry grass holding and biting a lightsaber similar to popular space opera 'Star Wars'.
Also find: Kim Kardashian Stepped Out in a Skin-Tight Snakeskin Dress For The Tonight Show Starring Jimmy Fallon
The 32-years-old model was ravishing in designer Alex Aikiu's black open sleeve gown with a long pink-white fused puffy-feathered chesterfield coat.
In the picture, Gaga is holding a lightsaber and pointing it towards a model. The Perfect Illusion singer was dressed in a dazzling silver leg-split maxi with a gigantic-capote type headwear.
Must see: Kylie Jenner Becomes The Youngest Self Made Billionaire at Age 21
The amusing clicks were taken by renowned photographer Jean-Paul Goude. He later opened about the bond and creative projects the publication and Gaga shared during their 10 years of fashion journey. Goude shared about the motive of the current project:
"We tried to turn Gaga into a living doll, a living icon, like the figurines that people collect and put on their mantelpiece, but life-size"
The Grammy star seemed as if she was straight out of another galaxy by giving us that Galactic Anunnaki's goddess vives. Her extraordinary red, black and golden colored dread type headpiece was designed by creative designer Alexander McQueen. The 'Applause' singer was wearing a colorful Necklace stone from Shaunleanejeweller.
Check out exclusively: 'We're Nearly There!'' Meghan Markle talks about the upcoming Baby at Buckingham Palace
When it comes to fashion, Gaga always surprised us with her unique styling concepts. She colluded with the trademark since V's editor-in-chief Stephen Gan met Gaga for sushi in the East Village when Gaga was 22-years-old. Within a decade, the role model has successfully marked herself as couture goddess and influenced fashion trends into the next level.
-->