Lori Loughlin Stays Calm After Being Asked About Prison
Published Mon Apr 01 2019 By David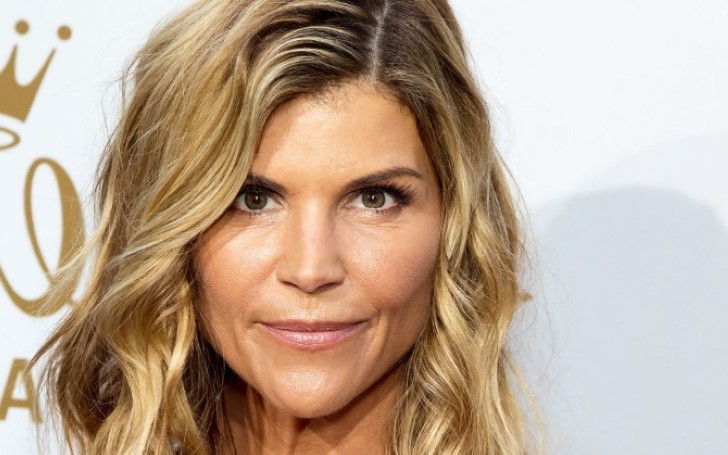 Lori Loughlin surfaces on the way amidst her court report but refused to have her say on the cheating scandal.
TMZ posted a video of Lori Loughlin, 54, as she was leaving a yoga class in Los Angeles on Saturday. In the video, the actress can be seen dodging some questions about the accusations.
"I'm sorry, I can't talk to you," the Full House actress said. "You can follow me around all day if you want, but I just can't comment right now. But thank you for your time."
Lori remained calm as the cameraman asked her, "Are you afraid of going to prison? Do you think you'll re-establish your relationship with your daughters?"
Though Loughlin didn't specifically address the reporter's question, she did thanks to the cameraman after he had wished the best for her. "You have a beautiful day, thank you so much, thanks honey," Loughlin replied.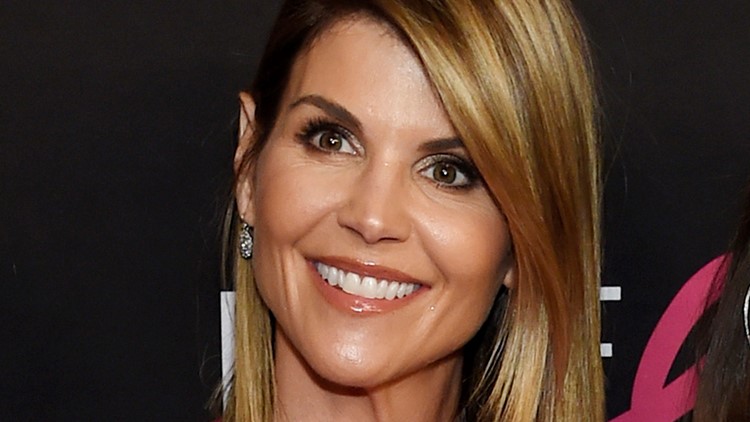 Lori Loughlin set to appear in court following her college cheating scandal.

SOURCE: WLBZ
Carrying a yoga mat and tan purse, the Lori was in a pink athletic long sleeve top and grey leggings and was accessorized with a pink visor and sunglasses that partially covered her face.
The video comes days after Loughlin and her husband, Mossimo Giannulliwere were spotted out for the first time since their charges and arrest.
Also Read: James Bond actress Tania Mallet Passed Away at the of 77
The couple was seen together in Orange County, California, on Thursday. The husband and wife were also looking tense as they sat and talked outside.
Lori Loughlin and her husband faces the court verdict next week.
According to an insider from PEOPLE, Loughlin, Giannulli and their daughters Olivia Jade, 19, and Isabella Rose, 20, were "laying low" at their house in Bel Air, California, in the midst of the scandal.
Loughlin and her hubby are set to report in court on Wednesday to face a felony charge of racketeering comprising of commit mail fraud and honest services mail fraud.
"They can't wait for the court hearing next week to be done with. It's very hard for them to think about other things right now. They are both feeling very stressed out," the source forwarded.
Don't Miss: Pink Slams 'Trolls' Who Criticized Post of 2-Year-Old Son Without Diaper
Lori and Mossimo are among a list of 50 people who have been summoned as part of an alleged statewide scheme, according to a statement released by the U.S. Attorney's Office in Massachusetts.
"Dozens of individuals involved in a nationwide conspiracy that facilitated cheating on college entrance exams and the admission of students to elite universities as purported athletic recruits were arrested by federal agents in multiple states and charged in documents unsealed on March 12, 2019, in federal court in Boston," the testimony said.
The warrant alleges the couple "agreed to pay bribes totaling $500,000 in exchange for having their two daughters designated as recruits to the University of Southern California crew team — despite the fact that they did not participate in the crew — thereby facilitating their admission to USC." (Though, neither Olivia nor Isabella is listed on the USC women's rowing roster.)
Lori Loughlin appeared tensed amidst the scandal
A source recently shared with PEOPLE that many of the couple's friends are being cold towards the wife and the husband.
"Lori and Mossimo are finding out quickly who their real friends are," the insider said. "It's not like they are the victims of a crime. They are the crime."
"Many of their friends don't want to be associated with them right now," the source added. "Their friends are shocked at the allegations."
Recommended: Sad News! Rapper Nipsey Hussle Killed In Los Angeles Shooting; He was 33
Another source told PEOPLE that those who know Loughlin were deeply shattered to learn of her alleged involvement in the fraud.
"Lori has always been a no-nonsense, seemingly together woman who knows what she wants and goes for it with zest," said the source. "She exudes both confidence and folksy charm at the same time. This issue is shocking and greatly saddens many people. I've heard she is devastated, and the whole family wants to hide from the world."
-->