Lori Loughlin's Daughters Are In Complete Support Of Their Embattled Mother!
Published Wed Jul 31 2019 By Sea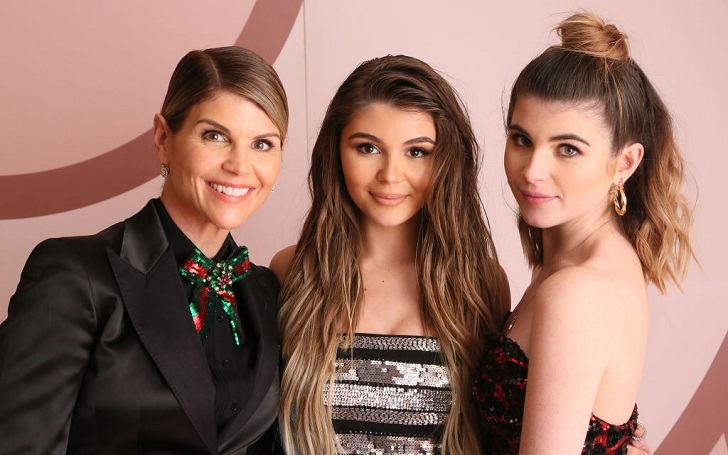 Lori Loughlin's two daughters Olivia Jade and Isabella Giannulli speak out in support for her mother amid her bribery charges.
Everyone thought Olivia Jade and Isabella Rose Giannulli were not in speaking terms with their mother, Lori Loughlin, after her arrest along with designer husband Mossimo Giannulli for allegedly bribing University of Southern California (USC) a combined fee of $500,000 in order to get them enrolled.
There were many, many reports that the popular daughters and their popular partners in crime parents were not in speaking terms. Well at least one of them wasn't. They were amplified after Olivia Jade, 19, moved out of the family home and didn't meet her mother and sister in their day out. But both of them showed their support and wished their mother a happy birthday on Instagram stating that they love her.
This ought to silence the news-hungry media. And it seems they are not the only ones to show their support. Loughlin's 'Fuller House' co-star, Candace Cameron Bure, showed up with her support on the comments section. She commented on Bella's post, "Happy birthday to your mama!!!!!!!"
Following Loughlin's arrest, she removed her own Instagram account and Bella did the same before reactivating it later. Olivia Jade didn't do the same, although she remained inactive all this time before their birthday wishes. Bella still was with her mother though, she was and is still supporting her.
It is understandable that lovely Olivia Jade would be a little resentful after the arrest, since her brands dropped deals from her. She was distraught and didn't want to continue on with her study at USC. Despite all her mother's effort to enroll them for joining USC's rowing team, neither of the daughters had any plans for that.
Read Another: Mark Stevens Attended USC. What Is His Net Worth And Source Of Earning?
Even though both of the daughters didn't attend college, but the University didn't let them withdraw. There were reports in April that the social media personality, Olivia Jade, was reconciling with her mother since they were going to therapy, hoping to improve some things. But later in May, a source to Entertainment Tonight that she felt betrayed and the arrest could have been avoided if Loughlin listened to her.
She [Jade] feels this could have all been avoided had her mother listened to her when she expressed she wasn't interested in going to college. The fact she has lost her business deals and can't go out in public without being photographed and scrutinized is a constant reminder of what her mother has done.
The 'When Calls the Heart' actress and her husband Giannulli were arrested as part of 2019 college admissions bribery scandal in March that revolved around William Rick Singer. 51 people were alleged to be part of the scandal, 33 of which were accused of paying a total of $25 million to Singer as donations to scheme corporations Key Worldwide Foundation and The Edge College & Career Network.
Read More: What Is Bribery And How Should The Law Deal With It?
Singer already pleaded guilty and was charged with 65 years in prison and $1.25 million fine. Meanwhile, Loughlin and Giannulli pleaded 'not guilty' in late April and are still under investigation from the FBI who have nicknamed it 'Operation Varsity Blues'. They are next set to appear in court on August 27 for their second charge and face charged of conspiracy to commit mail fraud and honest services mail fraud with possible maximum 40 years in prison each.
Despite it all, the daughters will be there for their 20-year married parents when the hearing still comes whatever it may be. They still love their mother.
-->