Luke Parker Drama On The Bachelorette - Everything You Need To Know!
Published Wed Jul 24 2019 By Sea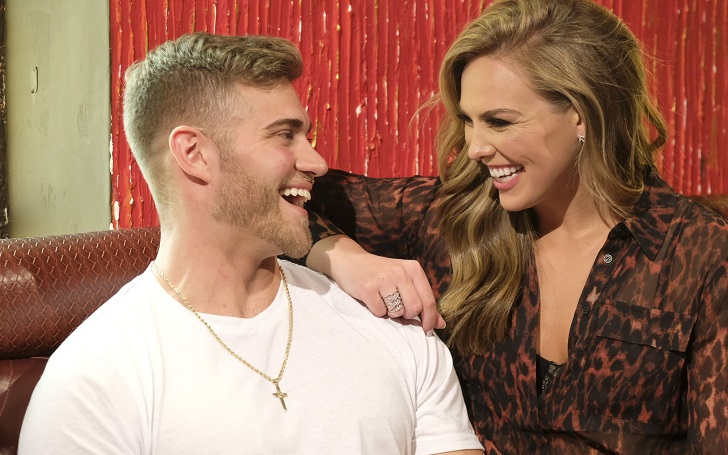 Luke Parker was sent home from the dating game show 'The Bachelorette Season 15' last week after an intense one-on-one date in Greece with the star Hannah Brown. It was after Luke P. warned her during the Fantasy Suites week about being intimately involved with other contestants. He's been on and off the show a number of times and now it's officially over.
They initially bonded over their shared faith on Christianity but Hannah just stood up and left after she believed he was judgmental over how that shared faith led to her decisions to be sexually intimate with the other contestants. 'I have had sex . . . and Jesus still loves me', she told him before sending him to pack for home.
Watch: Hannah Brown Sends Luke P Home After The Fantasy Suite Warning
That she did, and admitted to having 'f**ked in the windmill'. She revealed what happened with Peter Weber in the windmill the same week during the heated discussion and opened the door of the van for Luke to leave in.
Here's Something: Hannah Brown Should Send Everyone Home And Start Over
But wait... P came back. He tried to win her back by crashing into the rose ceremony convinced he could win her back by working things out. Despite previously stating he would quit the show if Hannah sleeps with anyone else, he popped into the scene with an engagement ring in order to prove how serious he actually is about her.
However, Hannah sent him right back out. She stood her ground and in response to his "This isn't over for me yet..", she moved the rose and stood straight closer to the other finalists Jed Wyatt, Tyler Cameron, and Peter Weber.
This makes it three times that Hannah sent Luke home. The first was after their first one-on-one date in Scotland. He came back to apologize to Hannah who let him back in again. His persistence became finally meaningless yesterday and the other boys were not just going to watch it. They backed Hannah and told Luke to 'f**king leave'.
You May Also Like: The Bachelorette Finalist Peter Webber Had A Secret Girlfriend
Yes, this season of 'The Bachelorette' is all a Luke Parker drama saga. But the drama surrounding Luke is finally over according to the producers. It was their idea to bring Luke back this second time, not because of the inevitable drama but to remove the Luke P. fatigue that could set in. They wanted Hannah to finalize the drama on TV and in front of the other boys.
Watch: The Final Clarity For Luke Parker
The show's host Chris Harrison didn't realize Brown's three remaining men didn't know about Parker being sent home. He thought there may be punches thrown around in the show when the boys almost got physical and Parker's muscle Pauly showed up. But Luke got his final clarity and left the scene.
"I could have pushed it even further, and it could have been a mess, if we really wanted that as television. That's not what we wanted there. I didn't want Hannah to have that in her life. An altercation... had no purpose for us. The purpose [of having Parker come back] was, make your final choice, make it in front of the men... let's move on."
Then Luke appeared in the ABC's live reunion show on Monday before the finale of 'The Bachelor' and 'The Bachelorette' and was put in the hotseat to have a chat with Harrison. In the lengthy one-on-one conversation in the 'Men Tell All' show, Parker said he was the one who was "completely blindsided" by how his TV break-up went.
Don't Miss: Hannah Brown Reveals Her Best and Worst Kisses
The conversation went on for five hours and was edited for the night's two-hour show. Parker told Harrison that he doesn't regret sex-shaming Brown for being intimate with other contestants. He further said he made a mistake of thinking Hannah to be the perfect woman.
Brown said she felt Parker weaponized her Christian beliefs and used it against her. Parker ultimately walked off the reunion without talking to the press. Brown says she is now over being slut-shamed.
Parker then took to Instagram to explain why he returned to the show, why Brown attracted him in the first place and how he started off in 'The Bachelorette'.
We all know how that went. The Bachelorette now will commence without all the Luke P drama and one of the other three is going to be the one for Brown.
-->