Luke Perry Remembers Bidding Farewell To 'Beverly Hills, 90210'
Published Tue Mar 05 2019 By David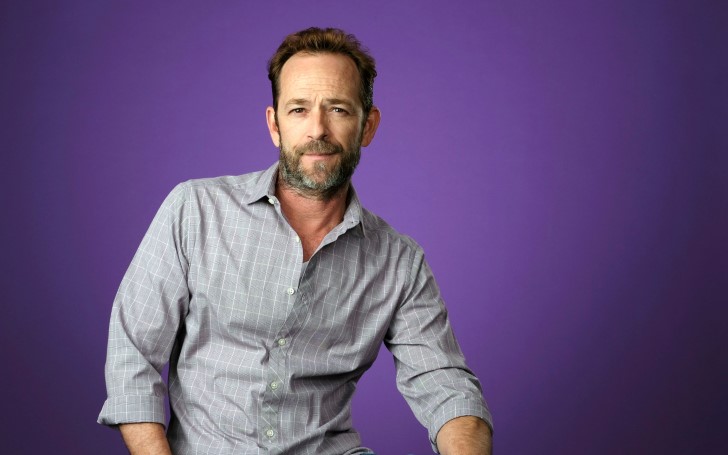 Remembering 90210 through late actor Luke Perry.
Actor, Luke Perry famous for his role on FOX hit show, 90210 has died at the age of 52, earlier this morning after having suffered a serious stroke on Feb 28. The actor had most recently been starring on the CW's "Riverdale," but it was his portrayal of bad boy Dylan McKay on the classic drama "Beverly Hills, 90210" through which he enjoyed a breakthrough success. Back in May 2000, Times insider Paul Brownfield wrote about a visit to the set of the series when it was just on the verge of wrapping its 10-year run.
Those were the hottest days for "Beverly Hills, 90210," and the final moments of a teen soap opera.
Watch Luke Perry upon his return on Beverly Hills, 90210
Episode No. 292, titled "The Penultimate."
In this installment, Dylan McKay (Luke Perry) and Kelly Taylor (Jennie Garth) almost again confess their love for each other. Dylan asks Kelly, "How's Matt (Daniel Cosgrove)?," meaning Kelly's boyfriend for the time being, and Kelly responds with, "He's pretty devastated," because Matt lost his someone close (died). Then Dylan continues with, "The other night. You wanted to know things. But you had to talk to Matt first. I was wondering if you'd done that," and Kelly replies, "Not yet. No," to which Dylan says, "Well, tell him I'm sorry for his loss, will you?," and Kelly concurs saying, "Of course." Then Dylan is seen going to the door as if he's leaving. But before that, he again faces to Kelly and says, "I talked to David about Donna," to which Kelly asks, "How's he doing?" Dylan replies with, "He can't figure out how two people so obviously meant for each other can't get together," and then, before he finally exits, Dylan adds: "And frankly, neither can I."
Though Perry had previously left the show following its season six finale, he returned for the series' final two seasons. Then when the 90210 prepared for its ultimate finale, the actor discussed why his time after "the return" was a different experience.
Also Read: 'Suits' Star Sarah Rafferty Speaks on The 'Exciting' Baby Shower of Meghan Markle
Jason Priestley, who played the character of the Brandon Walsh, show's main lead, says this about the media: "Once you are bestowed with the tag, "teen idol," every trade publisher flocks around you to defecate your thereafter works"
At the time the Canadian-American actor was calling from London, where he was starring in the play, "Side Man." By various reports, Priestley, who portrayed the good-guy Brandon in the show for seven full seasons, had also the roughest time during his "90210" days; with aggressive tactics from the series' producer, Aaron Spelling and the Fox studio to enhance his personal appearances as well as the rivalry he was experiencing from the fellow budding stars who were all studded in to show with almost equal screen-time.
Recommended: Jordin Sparks' Upcoming TV series is Based on The Life of Television Producer Ranada Shepard
In addition, all of the casts were locked into five-year deals during which none of them were drawing big checks relative to the show's emerging success; though the series always had the benefit of giving additional cuts to the actors.
But the most who suffered from this was none other than the show's true heartthrobs, Jason Priestley, and Luke Perry; they were always staring at fame which financed them nothing but peanuts (compared to their growing stardom).
Yet even in the latter days, neither of the actors ever had their outlook or backlash on that cheap move made by the studio. As a matter of fact, they were always more prone and hushed to the topic, "fame versus the work."
Perry had also left the show, but unlike Priestley, he came back to be regular for the final two seasons since his big projects which he did during the absence never worked out in the way the actor had planned for.
Recommended: Ed Sheeran Adds Football Pitch and Private Beach To His Property in The UK
"Apathy coupled with whatever is a nasty cocktail. Nobody is walking through anything on camera, that much I am sure of. But you know, it used to be a lot of fun and now it's not as much fun and it still could be. I'm just a little disappointed about that," Perry then said upon his return on the show.
-->