Madonna Plastic Surgery - Find Out Why People Think The Iconic Pop Diva Went Under the Knife
Published Mon May 04 2020 By Eric
Born on August 16, 1958, Madonna Louise Ciccone aimed to become a singer and songwriter and succeed in accomplishing her dreams. She is in her sixties but still has a tremendous impact in the music industry with her never fading energy.
Madonna, 61, with her talent and hard work, won the title of Queen of Pop. She has released lots of popular music until today. Further, Madonna also created her career as a businesswoman, record producer, dancer, director, actress, and author.
There is no doubt on how famous Madonna is? She is perfect from every angle, brilliant performer of all time with the voice of an angel, painfully gorgeous, and her beauty never seems to evanesce. However, her recent Twitter video garner tons of attention and controversies regarding the beautiful songstress face surgery after fans claimed she looked quite unrecognizable.
After seeing her video, many wondered if she went through cosmetic surgery. Further, it also heated her previous plastic surgery speculations. Therefore, we will provide you some insight on Madonna plastic surgery, care to know then keep on reading.
Madonna Cryptic Bathtub Video Heated her Plastic Surgery Rumors
The owner of beautiful voice Madonna had been in several controversies in her long-run career. Her recent twitter video also got accounted on the list. In the clip, legendary star Madonna gave her view regarding the pandemic crises world is facing right now, as per The Blast.
The legendary singer Madonna seems quite different in het recent Tweeter video.
Photo Source: Instagram of Madonna
Like many celebrities, Madonna tried to claim her fans with her views on the COVID-19. She was seen sitting in a bathtub that was covered with flower petals in the video, where she gave out some positive thoughts on the Coronavirus.
Also See: Kylie Jenner Slams Plastic Surgery Rumors and Reveals a Good Reason Her Looks Have Transformed
According to Madonna, Covid-19 is a great equalizer, as it doesn't discriminate and may infect anyone whether he/she is smart, funny, great-story teller, rich, and outdated. In addition, she also said that the pandemic virus made all human equivalent.
Madonna's BIZARRE Quarantine Bathtub Talk
Though the video was supposed to motivate the viewer, it went on gaining tons of criticism and pissed off lots of her fans. However, Madonna's speech wasn't the only thing that caught people's attention. In the cryptic video, her face looked practically unrecognizable, according to Distractify.
Recommended: Park Min Young Plastic Surgery - The Complete Details
If we compare Madonna's video with her other photos, then the beauty looks quite different. It seems she had a facelift that changed her facial structure, or maybe she is following some new routine for her glowing skin. She hasn't spoken out about it because of which it's still speculation, so nothing can be said for sure about her cosmetic surgery.
Madonna Responded on Her Butt Implants Speculation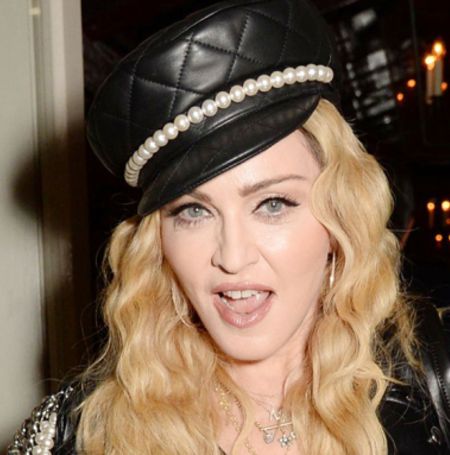 Madonna is the Queen of Pop.
Photo Source: Pinterest
A year ago, the pop legend Madonna responded to body-shamers who created some theory on her butt implants and began to critics on the topic. As per USA Today, all of this started after the New Year's performance she gave at New York's Stonewall Inn. Her video of the concert went viral, where people pointed out that her backside appeared curvier than usual.
You Might Also Like: Ariel Winter Responds To Accusations Of Plastic Surgery!
On the mere topic, people on the internet began to speculate; some said she did Butt Implants and is trying to be a Kardashian, whereas some argued it was some sort-of padding she is wearing under her pants. Either way, people made it a huge controversy.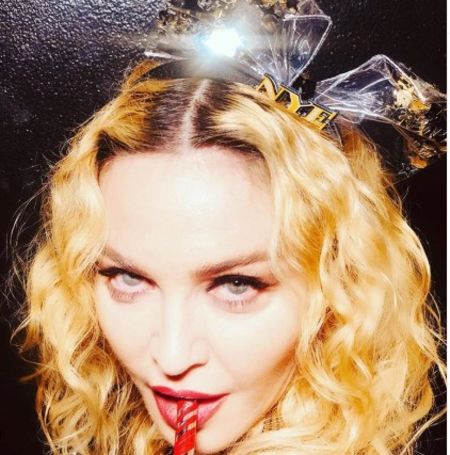 In 2019, Madonna replied to body-shamers with her Instagram post.
Photo Source: Instagram of Madonna
However, Madonna also defended herself by giving a satisfying answer to her critics' through her Instagram post. She posted a close-up selfie from the New Year's Day with the caption, "Desperately Seeking No Ones Approval. And Entitled to Free Agency Over My Body Like Everyone Else!! Thank you 2019! It's Going to Be an amazing Year."
Click to Know: Jennie Garth Plastic Surgery - Did Her Face Really Change?
Subsequently, Madonna also added hashtags, #nofear, and #nodiscrimination, which show she is nor afraid and has a full right on her own body like everyone. Further, there are some other speculations on gorgeous songstress related to plastic surgery and claims she went through several cosmetic procedures. Still, all of it is a theory, and nothing can be said sure until Madonna herself come in front with the answer.
For more celebrity-related content, visit Glamour Fame.
-->