Marvel's TV Show Loki Will Follow The Version Of Loki Who Escaped With The Tesseract In Avengers: Endgame
Published Sun Jul 21 2019 By Travis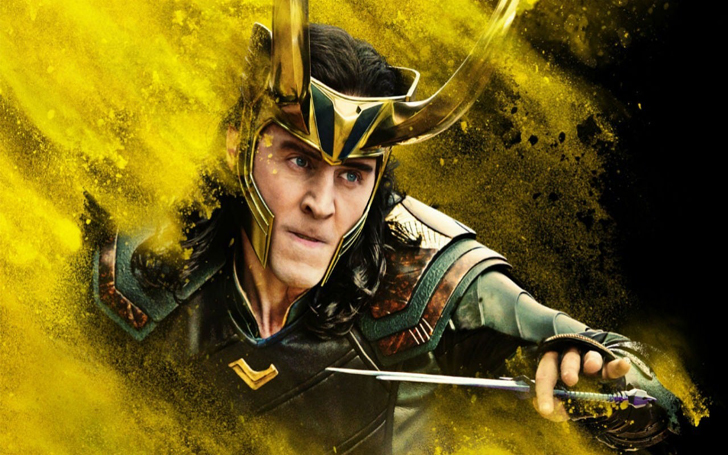 An abundance of riches as Marvel is invading both theatres and your living rooms as Loki is coming to Disney + and KevinFeige had some explanation.
Marvel revealed a slew of new content for the next three years as the future of MCU beyond Avengers: Endgame is finally taking shape, and it looks to be a bloody good time. Every announcement that Kevin Feige made at the SDCC Hall H was a confirmation of past rumors, but there were a few surprises like Mahershala Ali as the new Blade and Natalie Portman returning to the MCU as Jane Foster with Thor's hammer. Those announcements almost blew the roof off, but there was also some confirmation relating to everyone's favorite god of mischief.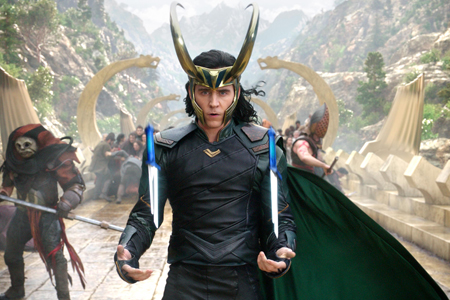 We heard Disney + was going to have some new Star Wars, and Marvel contents and one of those would be Loki, but there was some confusion before Endgame as to how Loki would come back to the MCU. The last time we saw Loki, it was in Infinity War, he was in the Asgardian ship that was attacked by Thanos and Loki's last act was to distract Thanos and try to kill him which resulted in his own death. Thanos seemingly snapped his neck, and this was not like any other Loki deaths, the directors confirmed he would not be returning as he died at the hands of Thanos.
You can see where the confusion lies, how you are going to bring back a dead person after giving him such a heroic death. Loki was evil then he softened up a bit and became a fan favorite, and we loved the arc he was on, but if he were brought back, it would be just playing with fans' feeling. Then it would be like Tony Stark's death didn't matter as he can be brought back again.
Watch: Thanos snaps Loki's neck
Well, Kevin Feige made things clear as he stated that the Disney + version of Loki is the one who escaped from 2012. Confusing? Let's recap for people who still are living under a rock and oblivious to the Endgame. At this point in time, the harder thing is finding a person who stayed away from Endgame as the movie is one its way to becoming the highest-grossing film of all time. But still, let's recap, in Endgame the heroes are assembled, and they figured out time travel. Captain, Hulk, Scott, and Tony make their way to 2012 New York, as the battle of New York is winding down. Tony and Scott are tasked with getting the tesseract, but as they were about to leave with the stone, Hulk of 2012 crashes the party, and the tesseract is tossed. The space stone makes its way to the feet of Loki and while in all the confusion, Loki uses the stone to transport himself out of the Avengers headquarters.
After the end of Endgame and after all the dust settled the question arose, where is Loki? Well, the question shouldn't be where Loki is but when is Loki? As the images leaked from the series shows Loki in 1975'ish as we can see some old caddis and 'Jaws' is in theatre. Well, we also got confirmation Loki will be visiting different timelines and affecting human history.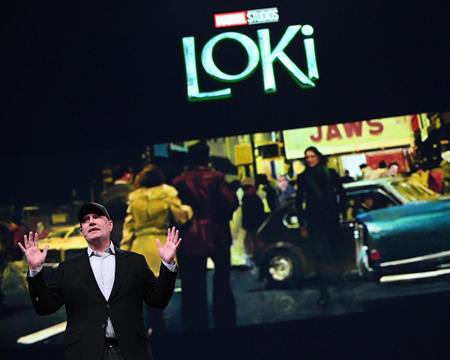 The problem with the character of Loki in the series is, this is not the Loki who sacrificed himself to help Thor and Hulk. This is not the Loki who gave away his evil ways to find common ground with his brother Thor or the one who fought beside him in Ragnarok. This is the Loki who was just defeated in New York as he tried to invade the world by using an alien army. Though we got confirmation, Loki was mind-controlled by Thanos in Avengers, and maybe he was not as evil as he was in Avengers, but it is still a funny as well as scary thing to think Loki's having his hands on various moments of earth's history.
Watch: The comic con panel of Loki
The series is coming to Disney + in 2021, and we are ready for the god of mischief to cause some mayhem as he travels to whenever he likes.
-->