Meet Daren Dukes: The Talented Actor Married to Shanola Hampton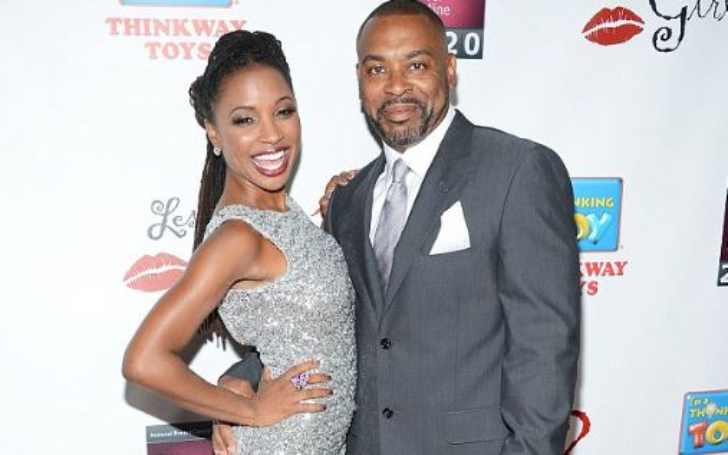 Daren Dukes, the American actor, has gained popularity for his compelling portrayal of a blind character in the thrilling movie titled "The Hanged Man." He is also widely recognized for his role as Kyle in the television comedy series called "The Marriage Tour." Additionally, Daren has been a recurring presence on the web series "The Dallas Cowboys Show" since 2007.
In his personal life, Daren Dukes is a married man. He is married to the renowned American actress, Shanola Hampton. If you're interested in delving into more details about Daren's personal life, I recommend reading the entire article.
Exchanged Wedding Vows With Wife, SHanola Hampton
Daren Dukes, the American actor, and his spouse, Shanola Hampton, are savoring the most romantic moments of their married life. They became husband and wife on March 11, 2000, in a private and intimate ceremony.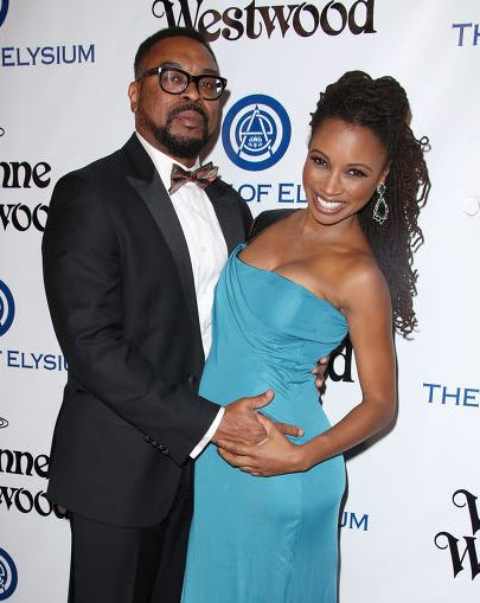 Shanola, Daren's wife, is an actress who rose to prominence for her role as Flash in the comedy-drama series "Related." She further earned acclaim by winning a Grand Jury Prize Award for her performance in the 2013 movie "Things Never Said."
Did His Wife, Shanola Hampton Dated Kevin Ball?
Currently, Shanola is a prominent cast member of the comedy-drama TV show "Shameless," a role she has held since 2011. In the series, she portrays the wife of Steve Howey, who plays her on-screen husband, Kevin Ball.
Rumors once swirled about Shanola and Steve being romantically involved, sparked by an Instagram photo in which Shanola referred to Steve as her "baby." However, they clarified that these speculations were false, emphasizing that they were close friends who held deep admiration for each other as colleagues in the cast.
Is the Father of Two Kids
Daren and Shanola are proud parents of two lovely children. The couple shared the joyous news of expecting a baby girl after 13 years of marriage in September 2013.
In due time, in Los Angeles, they welcomed their beautiful daughter, Cai MyAnna Dukes, on January 20, 2014. At the time of Cai's birth, Shanola was 36 years old.
Following two years of parenting their newborn, the couple celebrated the arrival of their second child, Daren O.C. Dukes, on May 9, 2016, in Los Angeles, CA. Baby Daren weighed in at seven pounds, six ounces, and measured 20 inches long during the postnatal period.
Must See: Claire Danes and her husband, Hugh Dancy, are expecting 3rd Kid with her Husband After 14 years of Marriage
Who is Daren Duke's Wife?
Shanola Hampton is a highly acclaimed American actress known for her remarkable contributions to both television and film. Born on May 27, 1977, in Charleston, South Carolina, Hampton has made a significant mark in the entertainment industry.
She gained recognition for her portrayal of the character "Flash" in the comedy-drama series "Related" and has continued to impress audiences with her versatile acting skills.
Shanola's career reached new heights as she assumed the role of Veronica Fisher on the popular TV series "Shameless," where she captivated viewers with her compelling performance.
Daren Dukes Movies and TV Shows
Dukes, the actor based in Los Angeles, marked his debut in Neil H. Weiss' thrilling film, "The Hanged Man," back in 2007. He followed this with a role in the short comedy film, "Hot and Bothered," where he shared the screen with notable names like Jenn Korbee, Chrishell Stause, and Adam Chambers in 2012.
Notably, Shanola Hampton's husband, Dukes, held a regular role in the comedy TV series "Static" from 2012 to 2013. Additionally, he played a truck driver in the enigmatic comedy-drama series, "Criminal Minds." Dukes also made guest appearances on various TV shows, including "NFL Top 10" and "Hell's Kitchen," among others.
What is Daren Duke's GTA Character?
Daren Dukes is associated with the iconic video game, Grand Theft Auto V, released in 2013. This action-adventure game, developed by Rockstar North and published by Rockstar Games, is the seventh main entry in the Grand Theft Auto series.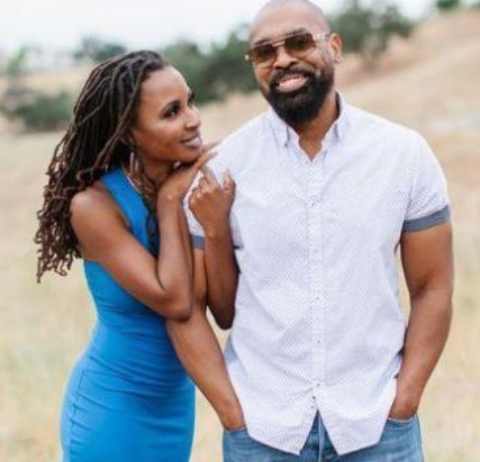 Set in the fictional state of San Andreas, which is based in Southern California, the game features a single-player story with three protagonists, including retired bank robber Michael De Santa, street gangster Franklin Clinton, and drug dealer/gunrunner Trevor Philips.
Dukes' specific character within the game remains undisclosed, but the game offers players an open world to explore, featuring both the countryside and the fictional city of Los Santos, resembling Los Angeles.
Is Daren Dukes in Shameless?
Daren Dukes did not appear in "Shameless," but his wife, Shanola Hampton, played the significant role of Veronica Fisher in the series.
Shanola described her eleven-season journey on the show as life-changing, emphasizing the rarity of portraying a character for such an extended period.
Filming the final episode was emotionally charged for her, as the cast didn't realize it was their farewell. She got teary-eyed, as it encompassed a myriad of emotions, making it a memorable and emotional experience.
Daren Dukes Net Worth in 2023
As of 2023, Shanola Hampton's husband, Daren Dukes, boasts a net worth of $500,000. Dukes secures a consistent income from his acting career, likely falling within the range of the typical American actor's annual salary, estimated at around $56,582.
Conversely, Daren's wife, Shanola, enjoys a net worth of $3 million, largely accumulated through her successful career. She is presently part of the TV show "Shameless," alongside actors like Zack Pearlman and Matthew McNulty. Shanola's estimated yearly earnings exceed $150,000.
Car Collection and Lifestyle
Daren Dukes, known for his role in "The Hanged Man," possesses a 2013 BMW M3, which he acquired in 2015. In 2019, he expanded his collection with a 2011 Audi A4 4-door model. Presently, the market value of his first car stands at approximately $62,000, while his second automobile ranges in price from $32,000 to $34,000.
Daren's spouse, on the other hand, drives an Acura MDX and enjoys embarking on family vacations in the vehicle. On June 13, 2019, she shared a photo of the Dukes family spending quality time in Los Angeles County, CA, on her Instagram, cherishing these precious moments.
Get to Known Daren Dukes Age
Daren Dukes, originally from the United States, hails from an African-American background.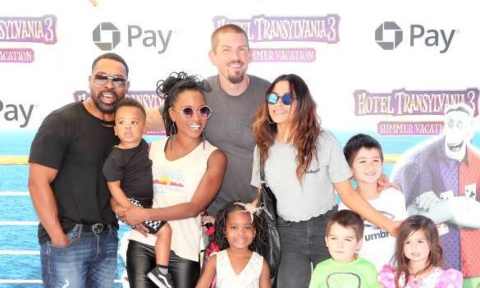 Although he is a recognized celebrity, specific details about his age and birthday remain undisclosed. Nevertheless, it is assumed that he is in his late 40s. In contrast, his wife, Shanola, is 44 years old.
His Height and Weight
Daren's wife stands at a height of approximately 5 feet and 5 inches and maintains a weight of around 55 kilograms.
Her distinguishing features include black hair and eyes. Like Daren, she is also originally from South Carolina.
Has Over 6k Followers on Instagram
In today's tech-savvy world, social media has captivated everyone's interest. Daren is no exception, as he actively engages in the online realm. His Instagram account boasts nearly 7,000 followers and features 331 posts. On this platform, the actor shares insights into his daily life, as well as captivating vacation videos.
Meanwhile, Daren's wife, Shanola Hampton, enjoys a substantial online presence with over 2 million followers on Instagram. Her profile is adorned with more than 2,000 posts, and she uses the platform to connect with her extensive fanbase.
Visit Glamour Fame For More Related Content
-->