Miley Cyrus and Cody Simpson Getting Close; Spotted Sharing a Kiss
Published Fri Oct 04 2019 By Travis
Miley Cyrus and Cody Simpson are getting close and they shared a kiss while out and about in Los Angeles.
The whirlwind of the relationship drama of Miley Cyrus is not slowing down one bit because there is another man in her life now. The 'Slide Away' singer was seen with the Australian singer Cody Simpson and they were getting comfy with one another.
Cody and Miley are friends and the relationship between them is not something new which happened overnight. The two singers were said to be getting intimate with one another in 2014 while Miley was on a break with Liam Hemsworth and even though the two were said to be getting together the Aussie singer said they were just friends.
Source: Elle
But the new footage obtained by TMZ shows the two are more than just friends now, with the two appearing to share a kiss. They were in Backyard Bowl eatery on Thursday while moving about in LA.
According to the video obtained by TMZ and the source who provided the clip, the two were said to be engaged in a pretty serious conversation when after talking for a while the 'Wrecking Ball' singer came around and sat on the Australian singer's lap. The two were said to be pretty close, and then there was some great public display of affection which led to some lip-lock action.
Source: TMZ
The Australian heartthrob was said to be in a relationship with Gigi Hadid once upon a time but like most other relationship in Hollywood, nothing lasts more than a year or two. They were together for a while but then broke up with the singer now getting lovey-dovey with Miley.
Miley, on the other hand, was in a stable relationship with Liam for a while when they met while still teenagers. The duo was on again off again boyfriend and girlfriend and even took a long break after dating for a while. But their love life eventually ended up at the altar with the two, getting hitched and happily living a life of husband and wife but the nuptial was not to be.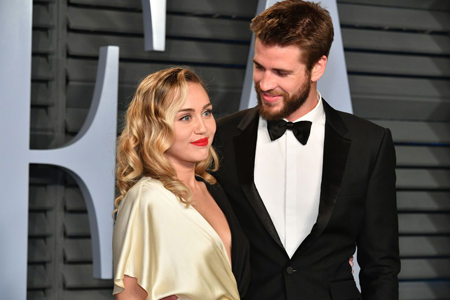 Source: Cosmopolitan
The couple broke up less than a year after getting married and soon Miley was seen kissing Kaitlynn Carter while still in a relationship with Liam. Kaitlynn and Miley were said to be inseparable and they were even living together after coming back from vacation.
Well, the couple was also not to be, after they separated and went their own ways and now it seems Miley is quick to move off Kaitlynn also if the kiss materializes into more of a relationship. Whatever the case, considering the current track record of Miley's boyfriends and girlfriends, don't be surprised if they are broken up in a week's time.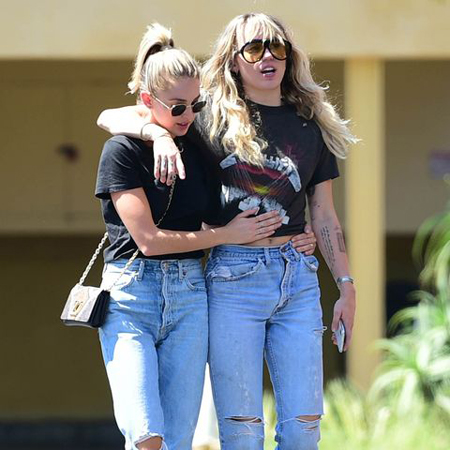 Source: Cosmopolitan
Before you leave, make sure to check out our Entertainment section to get more news and gossip on Miley Cyrus. Also, visit Glamour Fame to be in the know of all the happenings in the life of your favorite celebrity.
-->