Modern Family Star Sarah Hyland Opens Up About Her Second Kidney transplant
Published Tue Dec 11 2018 By Jessica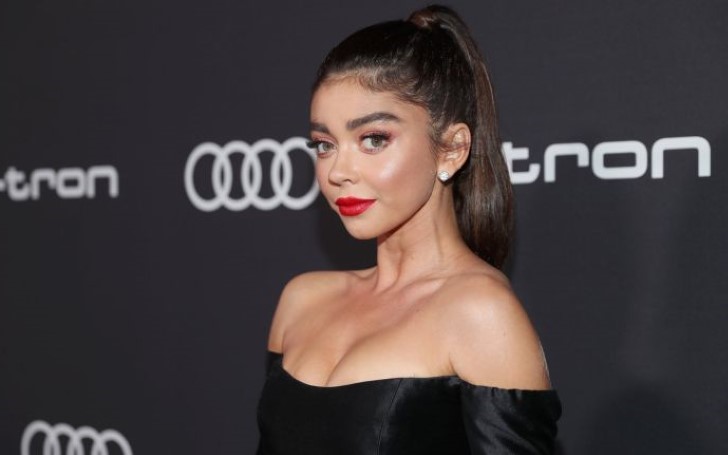 The Modern Family actress Sarah Hylan has opened up about her second kidney transplant.
This is not the first time the 28 years old Modern Family actress Sarah Hyland had her Kidney transplant. The actress had her first kidney transplant back in 2012 when she was just 21. Sarah revealed she had her second kidney transplant in September last year.
The actress talked about her experience and journey with kidney dysplasia and endometriosis in an interview with the Self Magazine. On her battle with the Kidney transplant, Sarah says:
"It's a helpless feeling"
You may also like: Arrow Actress Katie Cassidy Married to Matthew Rodgers in Florida
Sarah was born with the Kidney dysplasia issue meaning her kidney didn't develop while she was still inside her mother womb. She went through kidney failure in 2012 when she had her first kidney transplant. Her father Edward James Hyland helped her donating his kidney at the time.
But unfortunately, Sarah's body started rejecting her kidney in October 2016 which made her go through another Kidney transplant again in 2017. Luckily for her second kidney transplant, her brother, Ian Hyland was her donor.
Also Read: Jana Kramer Slams Body Shamers After Two Weeks of Giving Birth
Sarah also stated that all her life she felt like a burden and even contemplated suicide when her second kidney failed thinking she would fail her little brother's kidney just like she failed her father's.
Furthermore, the actress had also revealed that her mother was told that Sarah was not going to live a normal life.
With all the health issues going on with Sarah, the strong actress left some positive message too along with her Instagram post and Interviews she did with Self Magazine. She says:
"I say words here that hopefully others can relate to and feel like they're not alone. Hopefully those that are lucky enough not to experience this will learn about something new and take a moment to appreciate their health."

See Also: Famous Celebrities Separated in 2018
Previously, the actress also went through a rough time from the death of her cousin. Hyland even decided to Quit Twitter After Her Cousin Was Killed in an Accident by a Drunk Driver.
However, Sarah has been receiving tons of support from her fans saying that the young actress has helped and inspired them.
May Sarah receive all the help and courage she needs in healing her health soon.
-->