Mossimo Giannulli Plastic Surgery: Did He Really Go Under the Knife?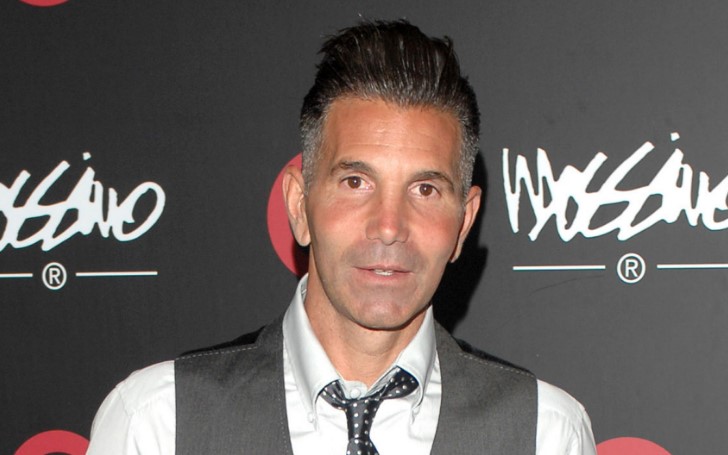 Here's what you should know about Mossimo Giannulli's plastic surgery and shaved head.
Mossimo Giannulli is an American entrepreneur and fashion designer known for his clothing line "Mossimo." Giannulli started his clothing company in 1986 which offers lifestyle sportswear and accessories.
According to the sources, Mossimo is one of the largest global apparel brands in the US, with international licenses in Australia, South America, Japan, Mexico, India, and the Philippines.
Mossimo is known for its success by blending its surf, sports, urban, and street heritage into a contemporary fashion brand with a broad and credible appeal.
Giannulli, who is the man behind the successful brand, Mossimo, was born in Los Angeles on June 4, 1963, to his parents Nancy Giannulli and Gene Giannulli.
Also Read: People Think Madison Beer Had a Plastic Surgery, But Here's The Truth
According to the reports, Giannulli was enrolled in Business and Architecture study at the University of Southern California for three years but dropped out of it in 1987.
The reason for dropping out of his college was Giannulli already had started his clothing company, Mossimo, which started to perform well from the first year. The first year of the company grossed $1 million, and the following year it leaped to $4 million.
Well, we all know how successful his company is, and we all know he is a fashion designer as he created a multi-billion empire on his own, so it's obvious he is fashion savvy.
With that comes grooming as well, but we have seen some wealthy businessmen/fashion designers opt for plastic surgery and cosmetic enhancements as well, but do you think Mossimo Giannulli has had plastic surgery too? Here's what we think.
Mossimo Giannulli Plastic Surgery
It's obvious personalities with high status often come under people's scrutiny for their looks. They are speculated to have gone under the knife, and that's true often times as they have to maintain that perfect look every time.
We have seen a lot of celebrities opting for plastic surgeries and cosmetic enhancements, and Giannulli, who has a celebrity status for being a well-established businessman and husband to actress and producer, Lori Loughlin, is also rumored to have had plastic surgery recently.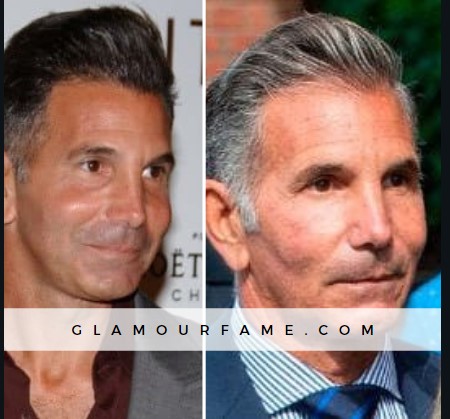 Here are the comparison pictures. The left one is a few months older, while the right one is recent. As you can see in the picture itself, Mossimo's under-eye skin appears to be smoothened out, and even the wrinkle lines are lesser compared to his past pictures.
Photo Source: Glamour Fame
Well, there is no confirmation from Giannulli and nor from any other experts on the field, but a lot of people think Mossimo's face looks more toned than ever, and slight changes on the chin area as well.
When we compared recent and past pictures of Mossimo Giannulli, we found that he might have opted for some cosmetic enhancements such as Botox and fillers as his face looks more toned, brighter, and glowing.
Also See: Mia Khalifa Reveals Her Plastic Surgery Transformation
Giannulli is in his late 50s but there are no visible wrinkles or lines on his face, which suggests he used fillers. But when it comes to plastic surgery, there are no such apparent changes that suggest Mossimo going under the knife.
Mossimo Giannulli Shaved Head
As we already know, Mossimo Giannulli will serve five months in prison for the college admission scandal. Fashion designer reported to prison on Thursday, November 19, 2020, to begin his sentence at the Federal Correctional Complex Lompoc.
Giannulli and his wife Lori Loughlin became some of the highest-profile parents involved in the college admissions scandal and the couple admitted paying the scheme's mastermind, William Rick Singer a whopping $500,000 to get their daughters into college.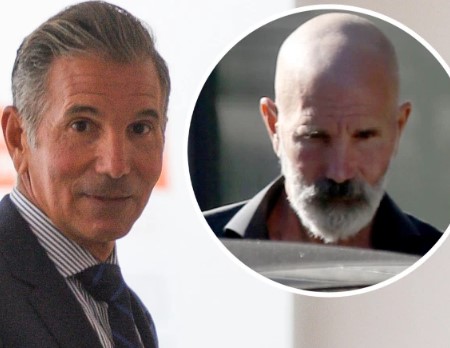 Mossimo Giannulli shaved off his head before reporting to prison for his five-month sentence at the Federal Correctional Complex Lompoc.
Photo Source: PageSix
This whole thing certainly made headlines but, there's one more thing that made the news. Mossimo Giannulli shaved off his head ahead of his five months prison sentence.
According to the reports by PageSix, the prison's Inmate Admission & Orientation Handbook doesn't specify any hair length or related restrictions for its inmates.
"According to the book, 'Haircuts and hair care services are authorized in the barber shop only,' the media outlet quoted.
You May Also Like: Sarah Burge Plastic Surgery - Before and After Comparison
For more information on your favorite celebrities' lifestyle and other news, stay tuned to Glamour Fame, and don't forget to sign up for the newsletter.
-->