No Time to Die: Lashana Lynch Steals the Show and a New Villains Rears its Head in the Trailer
Published Wed Dec 04 2019 By Travis
The first trailer for No Time To Die brings old friends and enemy back to introduce someone even more menacing and ruthless.
The first trailer for the 25th installment of the 'James Bond' series is here, and it is without a doubt better than the first one we saw for Spectre. An expansion of the 15-second teaser we received about two days ago, the trailer expands on the role of Lashana Lynch and shows two people from James' past coming back in his life.
The trailer starts out with James in a Aston Martin DB5 with 'Dr. Madeleine Swann' who asks 'Bond,' why she would betray him, and then he says something to the effect of everyone having a secret and then the trailer switches beat to the Caribbean where the former spy is settled after a much-deserved retirement.
Watch: The first trailer for the final Daniel Craig Bond movie No Time To Die
But people like 'James Bond' do not retire on their own volition, and like all stories, someone shows up asking for help. 'Felix' comes in search of 'Bond' and tells him something big is happenings, and he is the only person 'Felix' can trust. So, he is back in the tux, headed to Britain to do his part one more time.
Then came the introduction of Lashana Lynch, who plays 'Nomi' in the movie and steals the show. There were some rumors Lashana is playing the female 007, but all we get in the form of confirmation is she is a double-O. She also gives 'Bond' a warning about staying out of her way if he doesn't want to get his knees shot, "the one that works" (tell me Phoebe Waller-Bridge did not write that line).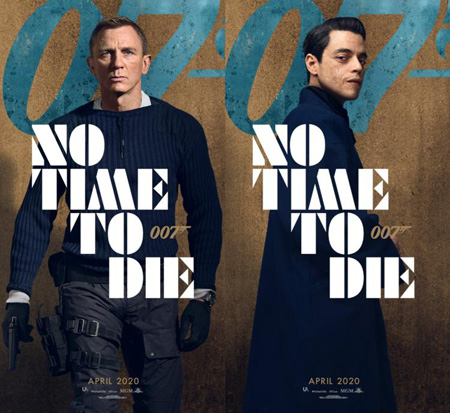 Source: Pinkvilla
'James' and 'Nomi' will be paired up to go up against an enemy which we've not seen till now, and then the trailer also shows Christoph Waltz, who played 'Blofeld' in 'Spectre,' is coming back to play the character again. He gives 'Bond' and ominous warning about trusting the doctor and giving everything up for her.
Finally, after much buildup, we get our first look at 'Safin,' played by Rami Malek, who seems to be a victim of some kind of chemical attack and he tells Bond how alike the two characters are. Menacing look and even menacing surrounding give the trailer an ominous look, and no matter how many jokes 'Bond' tries to crack with Q, everything, it seems, will end badly for 'James.'
Source: Forbes
For the final appearance as Bond, the people involved in the making of the movie seem to have put together a good product, something which will allow Daniel Craig to exit the franchise and make room for someone else to take the place of 007 in the future.
Though the production of the movie was mired in controversy and delay, it seems Cary Joji Fukunaga was able to bring it all together for a satisfying end to the five-film Daniel Craig, James Bond saga. 'No Time To Die' will find its way to theatres on 8 April 2020.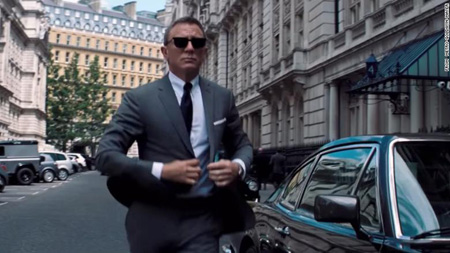 Source: CNN
Before you leave, make sure to head on over to our Movies & TV Shows section for all the latest updates on the James Bond series. Also, do not forget to visit Glamour Fame to be in the know of all the happenings in the world of show business.
-->