Orlando Bloom Arrives Safely Home to Family From Europe
Published Sun Mar 15 2020 By Eden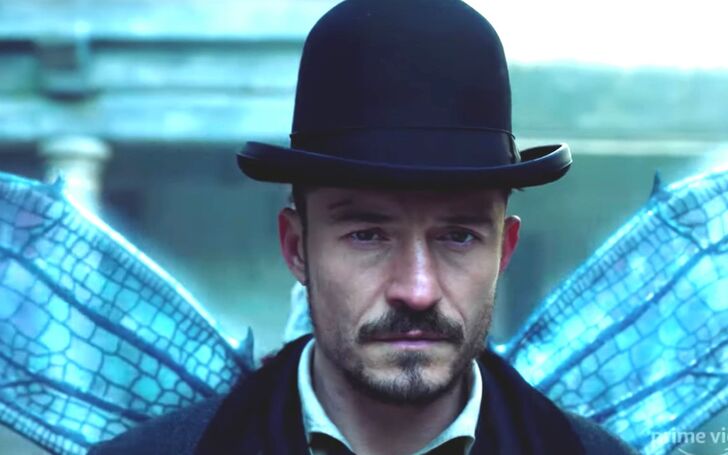 Orlando Bloom makes it safely to his family in the United States.
Due to the widespread panic caused by the coronavirus (COVID-19), lots of movies and shows are postponing production. 'Carnival Row' is no exception that was recently suspended.
The lead star Orlando Bloom updated his fans he managed to return home safely following the suspension of the production of the Amazon Prime show. The actor took to his Instagram story, where he told his followers he "safely" made it to his family.
The 43-year-old wrote,
Hey guys, thank you all for you [sic] concern. Just to be clear, our production of @carnivalrow season 2 was suspended by @legendary and @amazonprimevideo as a wise precautionary measure due to the events unfolding globally regarding COVID-19. There have been no reported cases of COVID-19 on our set or on our production.
Bloom added,
I feel very grateful to have arrived safely home to my family. Be safe and wash your hands!
A week earlier, Orlando made an announcement he's set to return to his home nation after the production of Carnival Row in Prague was put to a halt due to coronavirus.
Watch: CARNIVAL ROW Official Trailer (2019) Orlando Bloom, Cara Delevingne Movie
Sharing a video on his Instagram story, Bloom who is engaged to pop star Katy Perry said, "It's farewell from us as we're going home to be quarantined. We're coming home to the States, at least I'm coming home to the States because we want to get in before the quarantine."
The actor continued, "Big love everybody, stay safe out there. Self-quarantine. It seems really crazy actually this whole corona thing, but do the right thing by you and your family and stay safe. A few weeks, we'll beat this bad boy."
Nobody in the Carnival Row production crew had tested positive for COVID-19. However, it's wise to postpone filming as any sort of mass gathering is forbidden, in an effort to stop spreading the virus.
Check out: Coronavirus' Big Impact on Hollywood: From Coachella to 'Jeopardy' to Broadway | THR News
Previously, Netflix shut down the LA office following the outbreak. TV Networks began cutting out live audiences. Likewise, several movies were postponed, including A Quiet Place II starring Emily Blunt while F9 got pushed back a year.
The threat of coronavirus is on a steady rise, so there's no clear time frame on when might things settle down.
Visit Glamour Fame for more breaking news of your favorite celebs.
-->