Pearl Fernandez - All the Facts You Need to Know About Gabriel Fernandez from 'The Trial of Gabriel Fernandez'
Published Mon Mar 02 2020 By Matthew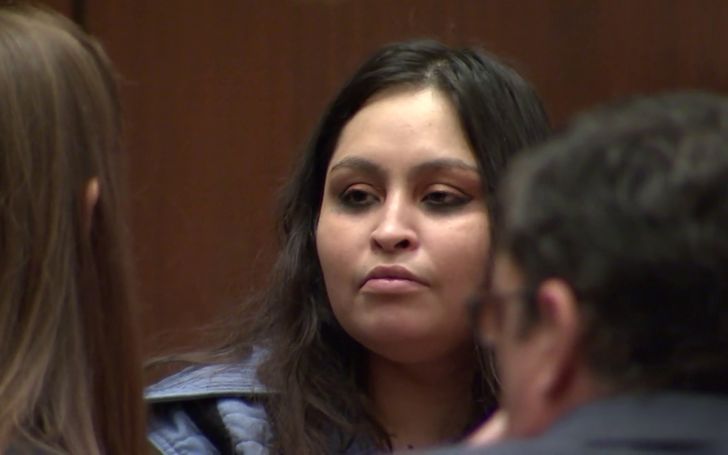 Here's all that you need to know about Gabriel Fernandez's mother and his killer; Pearl Fernandez!
On May 22, 2013, an eight years old boy was brought to the hospital after months of abuse and torture. He was pronounced brain dead and two days later died as a result of his injuries. The details of this gruesome homicide case shook the very foundations of society and humanity to its core. Seven years later, the incident is now the storyline of the miniseries 'The Trials of Gabriel Fernandez'.
Watch: The Trials of Gabriel Fernandez | Official Trailer | Netflix
'The Trials of Gabriel Fernandez' is a six-part Netflix documentary series released on February 26; based on the actual murder story of Gabriel Fernandez at the hands of his mother and her boyfriend. When the details about the Fernandez murder case was laid bare for everyone to see through the series, the audience wasn't prepared for the rollercoaster of emotions, to say the least.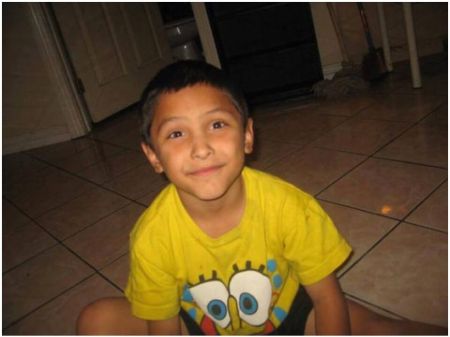 Gabriel Fernandez was abused and killed by his parents.
Source: StarsWiki
Gabriel's brother Ezequiel Contreras (real name Ezequiel Fernandez) and his sister Virginia Fernandez saw how Pearl alongside her boyfriend Isauro treated their brother and thus turned out to be the key witness to the trial. The justice was served, yet the mystery as to why a mother inflicted such horrendous pains to her child remained in everyone's minds.
A little backstory on Pearl's life might explain her behaviours but certainly doesn't justify her actions; nothing does and nothing ever will.
The Murderous Mother Pearl Fernandez's Childhood
Born August 29, 1983, to father Robert Fernandez and mother Sandra Fernandez, Pearl herself faced a turbulent childhood. Robert, mostly absent for the better part of Pearl's childhood as he was in and out of jail regularly, meant that her mother raised her. A clinical psychologist assigned to her during the arrest declared her with minimal intellectual capacity.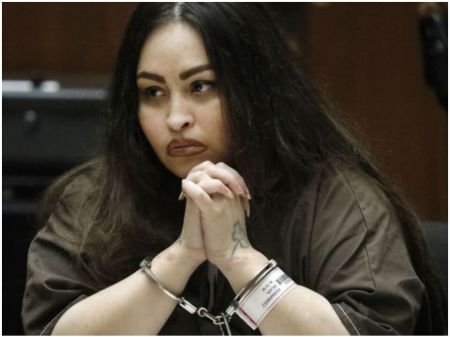 Gabriel Fernandez's mother Pearl Fernandez.
Source: StarsWiki
Academic records presented in court reflect that the Pearl made attempts to perform well in school, as reported by the Times. Yet she remained well behind her peer in school and turned to alcohol and drug consumption.
Attending school up to the eighth grade, she dropped out and was already a meth addict by the mere age of nine years old. Pearl left home by the age of 11.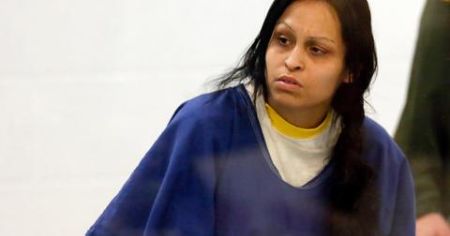 Pearl Fernandez was the victim of troublesome childhood herself.
Source: Distractify
Teenage years weren't much forgiving for Pearl as she claimed that her uncle tried to rape her. Following the event, she also alleged that some men held her hostage for many days and took turns raping her.
Pearl's mental state made it clear that she was neglected as a child which she also alleged during the conversation with the mental state personal. Official court records showed that Pearl's intellect was at the second-grade level.
Pearl Fernandez's Mental Health Status Was a Big Part of Why She Didn't Face Death Penalty
As we've mentioned before, Gabriel's mother was subjected to clinical psychological evaluation during the trial. The assigned psychologist, Deborah S. Miora, managed not only to determine the failing stage of Pearl's mental status but also retrieved what limited information there is about her childhood.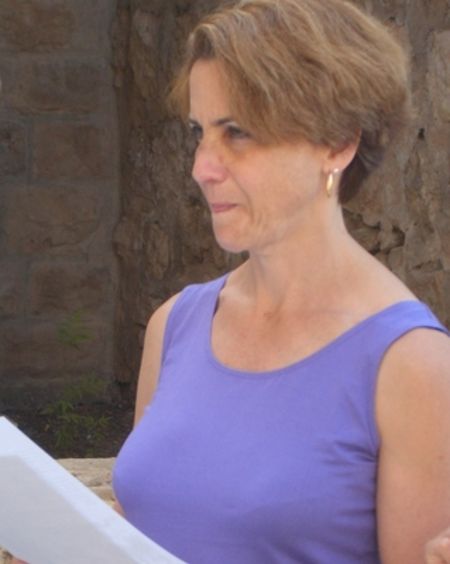 Deborah S. Miora was assigned to evaluate Pearl Fernandez's mental health.
Source: Psychology Today
All the misconducts that Pearl faced left her with limited intellectual capability that subsequently left her, "virtually unable to use thought to guide her behaviour and temper her emotional reactions." During the same evaluation, she also hinted towards the fact that she was abused by her mother and was a victim of multiple sexual assaults.
Watch: Pearl Fernandez Sentencing
Many of Fernandez's friends and family, however, came forward with claims that Pearl was the abusive one which seems more plausible considering the facts of the case. The inmate of Chowchilla State Women's Prison at this time, Pearl also had a record of domestic violence charges against her.
Also See: Steven Spielberg's Daughter Mikaela Arrested in Nashville for Domestic Violence Case
Attention depravity and lack of care from her guardians led to Pearl Fernandez to being diagnosed with depressive disorder, developmental disability, possible personality disorder, and possibly post-traumatic stress disorder.
Pearl Fernandez's Relationships
When it comes to relationships, the murderous mother had her fair share. With a former husband, an ex-boyfriend and the love interest that helped her abuse and killed her son, she described all of her relationship as brutish.
Arnold Contreras: Gabriel Fernandez's Father
Among the publicized relationships of Pearl is her former husband Arnold Contreras. As far as the evidence exists, Contreras was the first romancer of Gabriel's mother. While the information about the father is scarce, his Facebook page sports numerous photos of him working in a tattoo shop.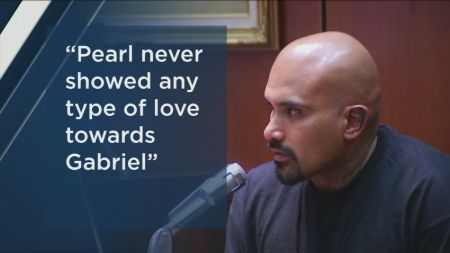 Gabriel Fernandez's biological father Arnold Contreras.
Source: ABC7
No stranger to the world of crime, Arnold was always in and out of jail all the time. During her relationship with the very same man, Pearl gave birth to three children, including Gabriel.
You Might Also Like: Man Found Guilty of Murdering Hip-Hop star Nicki Minaj's Tour Manager Years After His Death
The resident of Pacoima, California, Arnold Jose Contreras was in jail when his youngest son Gabriel lost his life. The father of the abused child testified in the court during the Isauro Aguirre's sentencing trial. Contreras spoke fondly of his son calling him an energetic young man who loved to run and play.
Watch: Arnold Contreras Testimony
The grieving father incarcerated in Calipatria State Prison for a non-violent offence expressed his guilt for not being there for his son. The father of Gabriel, Ezequiel and Virginia also accused of his ex-wife of attacking him with a knife.
The Mysterious Ex: Luis
Court documents include testimonies from a mysterious man named only as Luis in the Netflix miniseries. It looks as if Pearl found her ex-boyfriend right after her separation from Arnold. The former lover talked about Pearl's struggle with temper and called her "broken and lost".
Recommended: CBC Cancels 'The Amazing Race' Production Over Coronavirus Fears
While the convicted mother alleged that her romantic interests regularly abused her, confessions from those who knew her proved otherwise. Gabriel's great aunt, Elizabeth Carranza, spoke out on the matter and said, "if you knew Pearl, Pearl was never the victim." Carranza also claimed that Pearl was abusive as her husband stated that his niece was always the controlling one in the relationship.
The Convicted Boyfriend: Isauro Aguirre
The name Isauro Aguirre appears right beside Pearl Fernandez in the Gabriel Fernandez murder case. At the time of the murder, Isauro Aguirre was the boyfriend of the abusive mother and the criminal that helped Pearl in her brazen conducts. Not much exists about the rude couple's relationship, but Isauro was found guilty of the charges on him and now awaits the day of his death.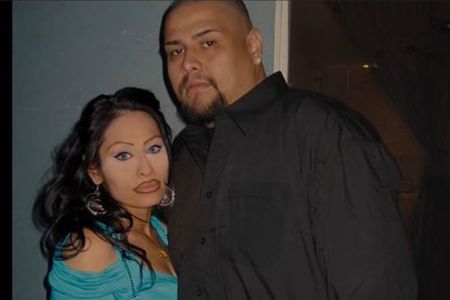 Pearl Fernandez's convicted boyfriend Isauro Aguirre.
Source: The Wrap
Born June 13, 1980, Pearl's boyfriend was described as evil who enjoyed torturing the eight-year-old kid by the prosecution. His family, however, described Isauro as a caring and helpful soul, one that was polluted by Pearl. Aguirre's sister Elizabeth testified in his case, with ABC reporting that she said: "Aguirre had been a caring and helpful older brother in a hard-working family."
Watch: Isauro Aguirre Sentencing
The 39 years old used to work as a caregiver and a driver for an assisted-living facility during his 20s. He later took up a job as a security guard for AVL Private Security and was assigned to work at the Vallarta Market in Palmdale.
The condemned Isauro referred to Pearl as his wife and the children as his own. It is unclear how long Aguirre and Pearl Fernandez had been dating, but the prosecutors on the case told producers of the Netflix show that they thought the two had met about one and a half to two years before Gabriel's death.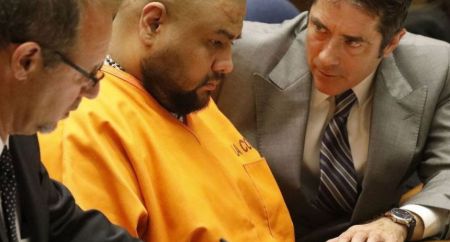 Isauro Aguirre was sentenced to death in the murder trial.
Source: Publimetro
After almost seven years of the incident, the Gabriel murder case was exhumed with the release of the Netflix miniseries 'The Trials of Gabriel Fernandez'. With much disturbing facts and controversies, the incident remains one of the most gruesome crime in American criminal history.
Tune in to Glamour Fame for more updated, and don't forget to sign up for the newsletter.
-->