Planning a Romantic and Hot Night with your Better Half; These Steamy Netflix Movies Might Stir Up Your Mood
Published Mon Jun 10 2019 By Chester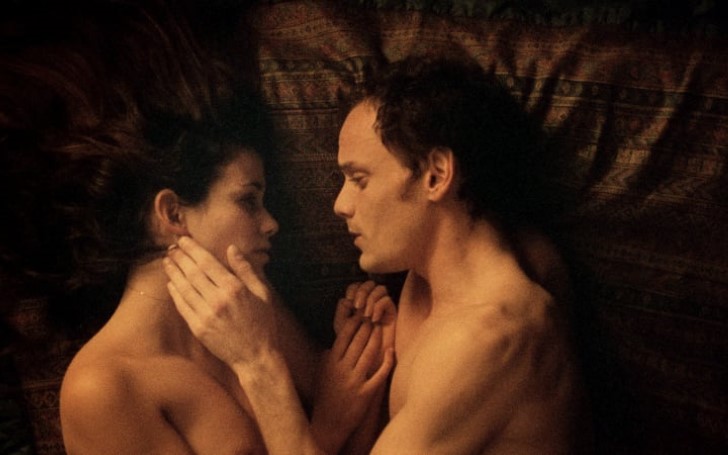 Sex is one of the basic things and it revolves around everything including normal human life to movies. Everyone has their own fetish, so do not feel uncomfortable, just sit back, close the door and chill cause here is the list of top 6 sexiest movies available on Netflix.
6. Carol
The forbidden love is always sexy, but rarely anyone treats it with such warmth and compassion. The movie follows a warm sensual love affair between two women with some hottest makeout scenes never seen before.
The story narrates from the year 1950 where two girls 'Cate Blanchett' and 'Rooney Mara' strike up a friendship, then a flirtation, then a sparkling love that flies during an accident encounter.
5. Duck Better
Well, Duck Butter is a stressful movie but a very 'sexy' stressful movie. The Miguel Arteta directed movie narrates a story of two tired-with-love pairs, Alia Shawkat and Laia Costa who decides to skip all those crappy love processes and directly jumps into intimacy within 24 hours.
The movie casts Alia Shawkat, Laia Costa, Mae Whitman, Hong Chau, and Kumail Nanjiani.
4. Ibiza: Love Drunk
Harper, a single 30-something New Yorker, lets loose on a business trip to Barcelona, leading to a flirty encounter with a famous DJ.
Check out their naughty chemistry and her tempting thrust for butterflies leaving her ditch first work trip on abroad to hook up with the DJ.
3. Under the Skin
An extraordinary, mind-bender romance thriller movie that you might have never ever seen before. Indiewire writes it as "A strangely erotic and unnerving performance unlike anything Johansson has done before".
Will We Ever See Inception Sequel? Here's Why Inception 2 Will Never Happen! >>>
Well, the movie has gained a respectful appreciation from audiences as well as media. Experience the never before storylines embedded with some unusual steamy hot scenes from Scarlett Johansson.
2. Newness
In Los Angeles, two millennials navigating a social media-driven hookup culture begin a relationship that pushes both emotional and physical boundaries.
New Survey Finds 30% Of Americans Would Give Up Sex For Netflix >>>
One of the best movies out there, we assure you will fall in love with the film and characters. In fact, the movie was the official film selection at the Sundance Festival, 2017.
1. MARY SHELLEY
Mary Wollstonecraft's family disapproves when she and her poet 'Percy Shelley' announce their love for each other. The family is horrified when it finds that the couple has eloped, accompanied by Mary's half-sister, Claire. While staying in the home of Lord Byron at Lake Geneva, the guests are challenged to write a ghost story, which leads Mary to conceive her novel "Frankenstein."
The thrilling yet luscious combination in the movie delivers something that you are definitely going to relish.
Hope you guys enjoyed the collection. Well, go on and enjoy some sensational time with your dear one or your near 'one'. Stay tuned and connected to find out more intriguing articles.
-->