Queen, Lady Gaga Bring Grammys Vibe To Oscars
Published Sun Feb 24 2019 By Tess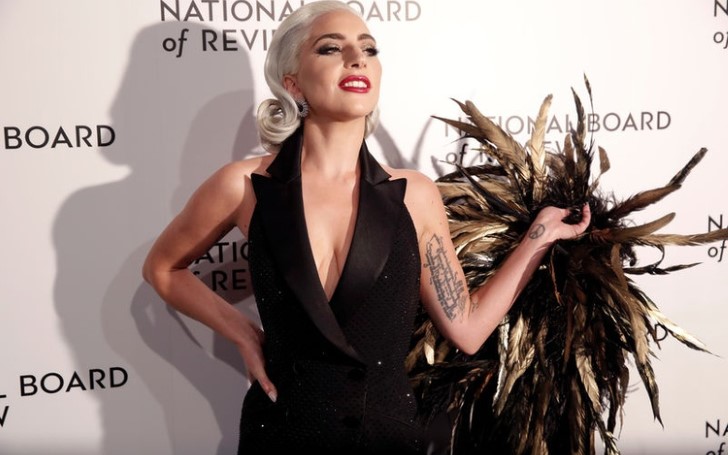 The 91st Academy award will no more open in traditional routine.
The upcoming Oscar award which is going hostless will no longer start with a traditional monologue.
Instead, the Awards ceremony is set to celebrate the day with performances from different celebrities which eventually will have an unusually strong music vibe as Oscar apparently seeks to regain television audiences.
Initially, the Academy Awards open with a performance from Queen, the band at the center of the Oscar-nominated film 'Bohemian Rhapsody' while, Bradley Cooper and Lady Gaga will duet on "Shallow" from their best picture contender 'A Star Is Born.'
The performances will furthermore be followed by "Where the Lost Things Go" from "Mary Poppins Returns" by Bette Midler.
Likewise, the country duo Gillian Welch and David Rawlings will perform "When a Cowboy Trades His Spurs for Wings."
Similarly, Jennifer Hudson will sing "I'll Fight" from the documentary"RBG."
The February 24 show will see Bette Midler, Jennifer Hudson, Jennifer Lopez, and record producer Pharrell Williams on the ceremony either to attend or present.
Alongside them, James Bond actor Daniel Craig, tennis champion Serena Williams, "Black Panther" star Chadwick Boseman and comedians Tina Fey and Amy Poehler are also set to attend the show.
Some of the announced presenters include Sarah Paulson, Jason Momoa, Awkwafina, Whoopi Goldberg, Jennifer Lopez, Amy Poehler, Maya Rudolph, Charlize Theron, and Samuel L. Jackson.
With the ceremony running for the fifth time, after the comedian Kevin Hart stepped down from the host job in December, Academy awards have disclosed scant details about the ceremony.
Tom O'Neil, founder of awards website Goldderby.com further addressed the uncertainty stating "Hollywood is all about suspense."
Suspense or not one thing is for sure that the upcoming award ceremony will not be shorter than the previous ones.
ABC, which airs the Oscars, planned to make shortened three-hour telecast of the show a priority, however, the Academy of Motion Picture Arts and Sciences on Friday reversed its decision to present four awards during the commercial breaks of this year's Oscar broadcast.
Don't miss: The Ultimate Party Guide For 2019 Oscars
The academy, however, did not address whether the change meant extending the show's length, with it airing very soon on ABC it's up to us to figure it out.
-->