Rahul Kohli Hilariously Calls Himself A 'Wanker' Since He Always Travels Like He's Part Of The Liverpool Squad
Published Mon Aug 19 2019 By Travis
Rahul Kohli calls himself a "Wanker" after he pretends to be travelling like a Liverpool player.
If you've watched a single match of British soccer, then you've probably seen the spectators giving the bird to the players and also making the wanker gesture. "Wanker" and "Tosser" are almost synonymous words, and for our American citizens, "wanker" means 'jerk' or more accurately, 'jerk-off.'
"Why all of a sudden, a dissertation on the word wanker?" You may be thinking. The answer is clear, Rahul Kohli called himself a 'wanker,' and we wanted to give you some context or reference point so you can understand what we are talking about.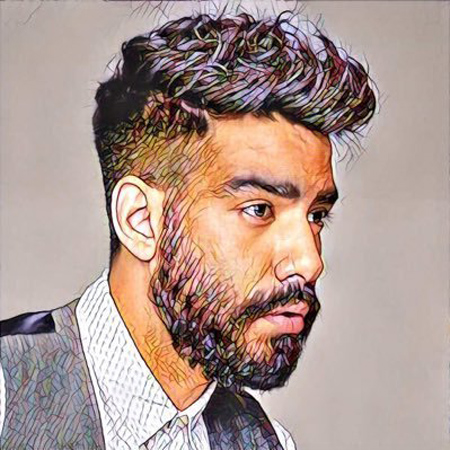 Source: Twitter
Fans of iZombie will definitely recognize Rahul Kohli who plays 'Ravi Chakrabarti' in the hit TV show. Well, he is amazing when it comes to Instagram, and if you visit his account on the site, you will find out, Rahul is a die-hard Liverpool fan.
Well, Rahul was on a plane 17 hours ago, and he was wearing his favorite club's jacket, the black jacket with Liverpool logo in the front. So, along with the photo, he wrote, "Always travel like I'm part of the squad… because I'm a wanker."
The die-hard Liverpool fan wants to be a Liverpool player but that particular train left the station about 10 year ago and now he is living his life as a Liverpool fan by pretending to be with the team, like a "wanker."
Source: Instagram
The iZombie actor is calling himself a jerk-off for wanting to be a member of the Liverpool team. This is not the first time he posted a photo of himself in Liverpool attire. Recently, after the goalkeeper for Liverpool got injured during a match, Rahul posted a photo of himself next to a funko collectible item of Alisson the goalkeeper. It almost felt like Kohli was auditioning for the role of his beloved club's goalkeeping job.
You need to do something about this Liverpool, John Oliver is a massive fan of the team, but Rahul is also no small fan. Let him play anywhere, during a charity match or just a training session. The man clearly loves the club more than anything.
The talented British actor also recently posted a photo of his dad playing Xbox, which he explained was a ploy to get his dad to play 'Gears 5' when the game releases on 10 September 2019. He voiced a character in the game, and he wants his dad to play the game, so such an elaborate ploy to get his dad hooked on the game.
Rahul will be seen next in the Harley Quinn series where he is playing 'Scarecrow'. He recently finished the fifth season of iZombie and stated he is not sure if a return to the show is possible after the finale. He also opened up about sexual assault he faced at a young age and how it impacted him in his life.
Rahul Kohli's Instagram account is a great follow, so head on over there and show some support to the man who rightly deserves every ounce of it. Harley Quinn is coming this fall and also make sure to check out Gears 5 where he is lending his voice.
-->