Rahul Kohli Hilariously Takes The Piss At Himself By Claiming He Can't Be An Indian Man Without Doing This One Specific Thing!
Published Sun Aug 25 2019 By Travis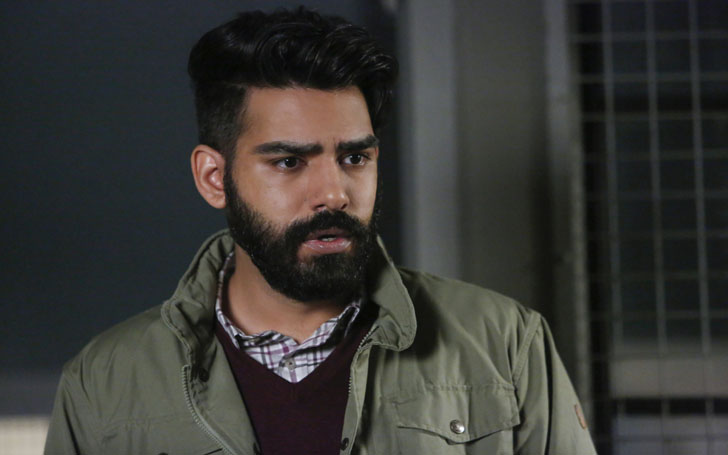 Rahul Kohli gives proof of his Indian heritage by tagging a beautiful girl in his profile picture. You won't believe the girl he tagged!!!
Rahul Kohli is a funny man, and we can all agree on the statement, he was funny in iZombie, and we've been telling everyone people should follow Rahul because he is crazy fun follow on social media. He is making his father play a video game so he can bait and switch at a later date when Gears 5 is released, was a solid gem.
But out of all the funny tweets and Instagram posts, this one definitely takes the cake for the actor. Rahul Kohli was on Twitter when he posted, "Am I really an Indian man if I'm not tagging attractive, famous women on my Instagram selfies?"
The tweet's screenshot appeared on Instagram, and it was already funny but then to make matters worse, Rahul posted a profile photo of himself and tagged Beyonce on his mouth. It is hilarious, and most fans seem to agree.
One fan on Instagram wrote, "I could hear your accent when I read "Beyonce"," with another fan agreeing with the comment. Later clarifying with another comment, "I mean, I've been watching iZombie so much that I read that in his voice."
Source: Rahul Kohli, Instagram
Since the photo was tagged to Beyonce, another fan wrote, "Her loss if she doesn't respond," we are particularly not sure about the comment, but it would be cool if Beyonce responded.
Another fan commented, "Idk what I was expecting, but it wasn't Beyonce on the teeth, and it fucking sent me [skull emoji]." Now we can definitely agree with the statement because we were not expecting the whole Beyonce on the teeth thing either.
Source: Rahul Kohli, Instagram
Finally, a fan inducted Rahul into the Indian brotherhood by saying, "Now it's official, how does it feel?" Yes, Rahul, if posting a profile pic and tagging a pretty girl's name on the said photo is the requirement for being an Indian man, then congratulation.
Twitter was also the same with the comments with one fan replying to the tweet by saying, "Don't forget to ask for bobs and vagene." Check out some of the funniest tweets from fans;
Rahul Kohli just recently finished filming the Harley Quinn series, and he also talked about being uncertain whether he will be returning to iZombie after the season five finale or not. Rahul also dominated the news world a few months ago when he came forward and said he was sexually abused when he was a kid.
Rahul is currently waiting for the release of Gears 5, and he is also eyeing the goalkeeper's post of Liverpool to replace the injured Merseyside goalkeeper Alisson. Also, a reminder, follow Rahul on both Instagram and Twitter, you will die of laughter, trust us!
-->