Ralph Pittman Accused Of Cheating! Drew Sidora and Ralph Getting A Divorce?
Ralph Pittman is a well-known celebrity husband for marrying Drew Sidora. In 2020 he frequently appeared on The Real Housewives of Atlanta and doubled his popularity. For over a year, the celebrity spouse has served in various designations.
Ralph started as a celebrity husband, but now he is known as the founder and CEO of the My Mind Music. Regarding his wife, Drew is an American actress and singer with a global fan following. She is best known for appearing as Chantel in That's So Raven. Now let's dig into more detail about Mr. and Mrs. Pittman's life.
Ralph Pittman Accused Of Cheating! Drew Sidora and Ralph Getting A Divorce?
Finally, it's happening that Drew Sidora and her estranged husband are no longer together. After almost a decade-long relationship, the two are not living together. On February 27, the duo filed for divorce shocking the world with a bang.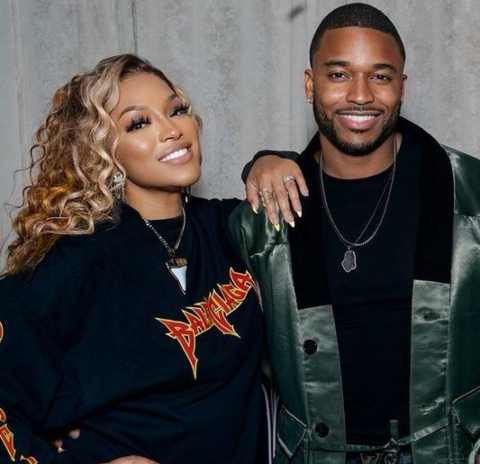 The actress claimed that the date of separation was on February 23, while her spouse says it was February 19. Sidora stated that her partner was a serial cheater during their marriage and alleged that Pittman is physically involved with several women and has been caught sexting between them.
Last year, Sidora discovered a stage between her female assistant and husband and later fired her. Despite much going on in their relationship, the pair agreed that Drew would take custody of their kids.
Ralph is declining to pay spousal support and claiming that his wife has failed to contribute money to the household. Yes, the former married couple is breaking up for real, and another relationship that ended in the month of love was Maisie Williams and her ex-boyfriend, Reuben Selby.
Relationship Journey Between Drew Sidora and Ralph Pittman
Ralph and Drew's relationship journey started back in 2013, according to the pair. At that time, the actress promoted her film CrazySexyCool: The TLC Story. The two then went on a romantic date which lasted more than ten hours and began their sweet love journey.
After only three years of their dating life, Pittman popped up a question and proposed his love of life. He took her to the rooftop of the building, which was decorated with rose petals and looked stunning. The tearful, Sidora nodded a big yes and gave a smooch to his partner.
In 2014 they finally accepted one another as a lifelong partner on a Los Angeles beach. It was a small ceremony with only limited guest appearances. During Season 13 of Real Housewives of Atlanta, the duo was introduced to the show. Lots of disagreements in the marriage were seen in the show.
Parents of Three Kids
Although Drew Sidora and her husband, Ralph Pittman, are now divided, they are still parents of three kids. In 2015, Ralph officially adopted Drew's son, Jhosia, from a previous relationship. On June 30, 2015, they welcomed their first child son, Machai David Pittman, into the family.
After three years, the actress announced the pregnancy to the world that the pair are expecting their third child. On February 14, 2018, Drew gave birth to their daughter, Aniya Grace Pittman. Like every parent, they are taking good care of their children.
They often go on several vacations jointly during their free time. Despite the split, they have always made their kids a top priority. The former Mr. and Mrs. Pittman often uploaded pictures of their kids on their respective social media accounts.
Also See: 'Real Housewives of Atlanta' Star, Kandi Burrus and Husband Todd Tucker Are Parents to a Baby Daughter Born Via Surrogacy!
Drew Sidora Movies and TV Shows
Chicago native Sidora debuted on the big screen at nine by playing Divas in the Fox TV movie Angela. Then she guest starred in Girlfriends, Without a Trace, Never Die Alone, etc. In 2013, she starred film CrazySexyCool: The TLC Story. Moreover, Sidora\s movie was loved and appreciated by the fans.
Then after, Drew played the leading role in three series, including One Love and Hindsight. Her latest big-screen appearance was in Line Sisters, where she was portrayed as Dominique. Similarly, in 2020, she started appearing on The Real Housewives of Atlanta and gathered mass attention.
Since Drew is young and gifted, she will continue to star in several films and shows. Sidora has been part of over thirty movies and series combined with excellent feedback.
White Chicks Star, Drew Sidora's Net Worth in 2023
Drew is one of the popular ROHA show who has been part of the glamour world for the past two decades. Since 1995, she has given her talents to the world of entertainment. The actress from Hindsight, Sidora, owns an estimated net worth of $2 Million which she gathered through her incredible career.
Drew's film, White Chicks, earned $113.1 Million under a budget of $37 Million. Similarly, her 2007 film, Wild Hogs, collected over $253.6 Million worldwide with a budget of $60 Million. With over two decades of experience in the acting world, Sidora must bag a large amount of payment.
Not to forget, Sidora has sung several songs for the movies and has doubled her fortune. As of 2023, the Step Up star bags over $80,000 annually through her engagements. Drew enjoys a lavish lifestyle with her family in Atlanta.
Know About: Real Housewives of Atlanta NeNe Leakes Net Worth 2019; Cars, Houses, and her Lifestyle
Social Media Involvements
The White Chicks actress, Drew Sidora, is highly active on social media. Drew often shares her daily work and party posts on the internet world.
Sidora has over 586K followers on her Instagram account and over 200 posts. In comparison, her estranged husband has 72.5k followers on his one. In 2010, she joined Twitter and gained over 86K followers.
Stay Connected To Glamour Fame For More New Contents
-->