Rapper Gucci Mane - Top 5 Facts!
Published Thu Dec 03 2020 By Eric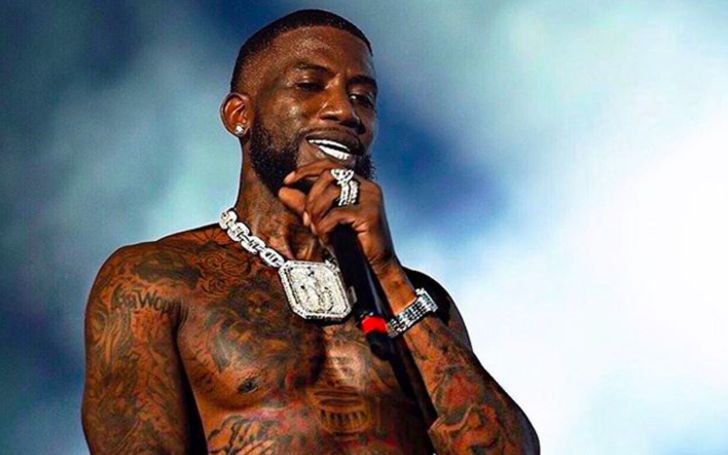 Here five interesting facts about the American rapper Gucci Mane.
Radric Delantic Davis, an American artist famous by his stage name Gucci Mane is a rapper who helped pioneer the hip hop subgenre of trap music. Due to his massive success in the music field, he even solidified himself as a Trap King of the South.
Despite facing tons of legal issues, spending time behind the bar in his past days, Mane succeeded in standing up against the odds and now lives a lavishing life with his wife, Keyshia Ka'Oir. Besides rapping, the Atlanta-based rapper is also invested in the acting field, and further, he also owns several businesses.
Because of Mane's successful professional and personal life, many of his fans wanted to learn about him. Thus, today we in this article, we brought you five interesting facts about him. Keep on reading to know it all.
As of 2020, Gucci Mane is Forty by Age
Gucci Mane is active in this rap game for a very long time now, so it's normal for people to show interest in knowing his age. It's a basic knowledge which his fans already know, but for those who didn't, the Atlanta based rapper is 40 years old as of 2020.
Mane was born on February 12, 1980, in Bessemer, Alabama. Indeed, he wasn't born in Atlanta; he isn't an original native to the city. He moved to Atlanta with his mother when he was only nine-year-old.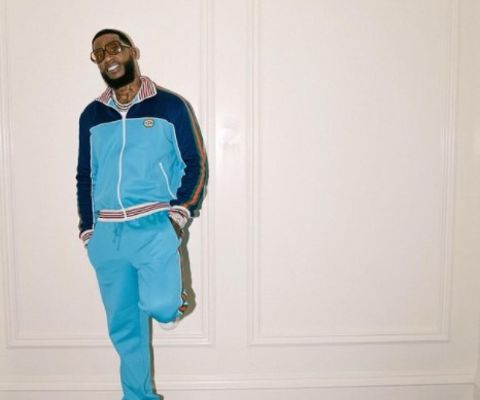 Gucci Mane is 40-year-old as of 2020.
Photo Source: Gucci Mane's Instagram
Talking about his parents' profession, Mane's dad, Ralph Everett Dudely, used to serve as a U.S. serviceman and power plant worker. Similarly, his mom, Vicky Jean Davis, worked as a social worker and teacher.
Click To Know: Nicki Minaj Net Worth is Reported $85 Million, Detail About Her Career and Income Source.
Mane has a half-brother from his mother named Victor Davis. Further, sources claim he also got two half-siblings from his father's side.
Unfortunately, Mane isn't on good terms with his family. You heard it right, and it is no secret to the public. He didn't invite his mom and brother to his wedding. Furthermore, when his late mother passed away, he didn't even attend the funeral, as per Gossip On This.
Mane Took His Mother's Last Name
You guys might be confused why Gucci Mane took his mother's last name. It is because his father wasn't available. Sadly yes, you read it right.
Mane wasn't on the same page with his family.
Photo Source: YouTube
When Mane was born, his old man was under police officers' radar for dealing crack, heroin, and cocaine. In order to be safe, his dad fled to Detroit, Michigan. Due to this, he wasn't present to sign in Mane's birth certificate.
Gucci Mane Tied the Knot with Gorgeous Model, Keyshia Ka'oir
Gucci Mane found love in the eyes of his wife, Keyshia Ka'oir. Professionally, she is a successful model, actress, and businesswoman. She is the owner of Ka'Oir Cosmetic, which was launched in 2009, Ka'Oir Fitness, and Ka'oir Hair.
After dating for a while, Mane and Ka'oir walked down the aisle on October 17, 2017. Their wedding was paid for by BET, which produced an accompanying 10-segment TV series, The Mane Event, depicting wedding preparations and the ceremony.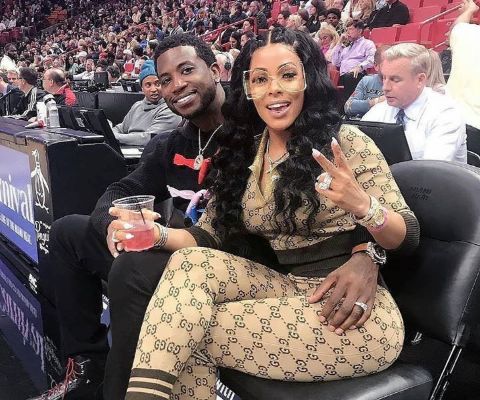 Mane alongside his lovely spouse, Ka'oir.
Photo Source: Pinterest
Before tying the knot, the R&B star proposed to his wife Ka'oir with a $500,000, 25-carat diamond ring after performing at an Atlanta Hawks basketball game. Currently, the lovely duo enjoys a lavish lifestyle supported by their massive net worth, which crosses millions.
Mane and Ka'oir are About to Welcome Their First Child
If you follow Mane and his better-half Ka'oir on Instagram, then you already know they are about to welcome their first child together. They are about to become parents to their baby boy. Ka'oir often reflects her baby bump on her Instagram post.
Although their unborn son will be Mane and Ka'oir first child together, both of them has experience being a parent from their previous relationship. In fact, Ka'oir, 35, shares a son and two daughters with her former spouse.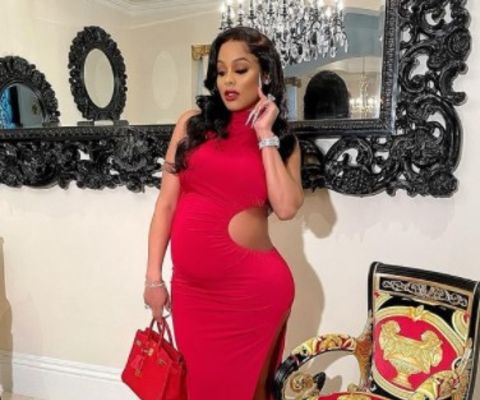 The gorgeous model Ka'oir, 35, with her baby bump.
Photo Source: Keyshia Ka'oir's Instagram
Similar to Ka'oir, the hip hop artist, Mane is father to a 12-year-old son. His relationship with beauty Sheena Evans resulted in that. Surprisingly, until the child was ten months old, he got no idea his ex gave birth to his kid. The rap star disclosed the story in his autobiography.
Over the Years, Mane Faced Several Legal Issues
Gucci Mane faced tons of legal issues over the years. He frequently made appearances on the news headlines with a different topic. One of which grabbed the attention of many was the feud between him and his frequent collaborator and close friend Waka Flocka Flame.
Also See: Rapper Bow Wow Arrested After Fight With Former Girlfriend Leslie Holden
After having some complications, the R&B artist filed a lawsuit against Waka Flocka Flame, Waka Flocka Flame's mother, Debra Antney, for fraud, racketeering, and breach of contract. Further, alongside Waka Flocka Flame, he also charged a lawsuit against DJ da Juiceman, rapper Khia Stone, and producer Zaytoven.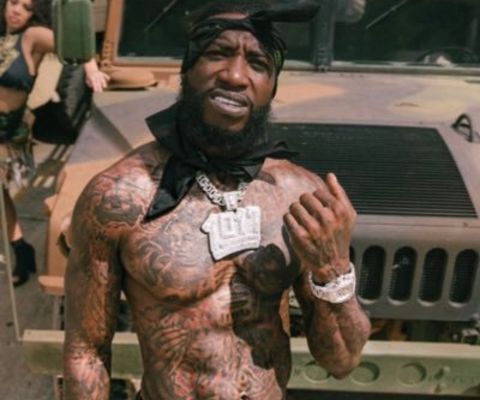 The R&B star Mane faced several charges over the years for his wrongdoings.
Photo Source: Twitter
Mane didn't only face legal issues as a victim; he was also placed behind the bar for several reasons. Back in 2001, he was arrested on cocaine charges and sentenced to 90 days in county jail. Similarly, he was charged with murder. However, according to him, the mishap happened while trying to protect himself from the attacker. Luckily, due to lack of evidence, the murder charge was dropped later on.
The Black Beatles singer is also charged several times for assaults time and again previously. Subsequently, he is arrested for driving on the wrong side of the road, running a red light or stop sign, damage to government property, obstruction, no license, no proof of insurance, and other traffic charges.
For more news and updates about your favorite stars, please stay with us at Glamour Fame.
-->